< Go Back
This deal expired
.
Is it back on?
Validate
it now to help shoppers & earn points!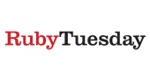 This coupon was last used
and is currently rated
Not Likely
to work.
Expired .
Last validated .
Used 29 times.
A shopper

Eric Foster
Store offer, just print and present the coupon at the time of payment of your purchase to obtain the promotion.
A shopper

Meme Mera
I am validating that this deal works as described.

carlos alberto pinto
This is an amazing in-store printable deal. Just print and present the attached coupon at the time f purchase to get this fabulous promotion. There may be some exclusions that apply to this deal.
A shopper