< Go Back
This deal expired
.
Is it back on?
Validate
it now to help shoppers & earn points!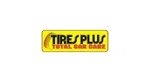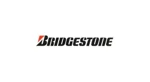 This coupon was last used
and is currently rated
Not Likely
to work.
Expired .
Last validated .
Used 1 time.

Josue Yaracuna
This in store coupon in active, you can use it right now, save $50 off a set of 4 select bridgestone tires at Tire Plus.

Alice Laraine
When you purchase a set of four (4) Bridgestone Dueler H/L 422 Ecopia or Ecopia EP422 Plus tires you will be eligible to receive $50 off instantly.