< Go Back
This deal expired
.
Is it back on?
Validate
it now to help shoppers & earn points!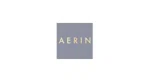 This coupon was last used
and is currently rated
Not Likely
to work.
Expired .
Last validated .
Used 1 time.

Juan Montilla
This code is working, all you have to do is copy and paste the code at checkout to claim your discount today.

Maria Cristina
this shop offers a free rose lip conditiones with any $25+ purchase with the application of this promotional code at checkout.