< Go Back
This deal expired
.
Is it back on?
Validate
it now to help shoppers & earn points!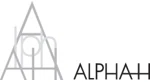 This coupon was last used
and is currently rated
Not Likely
to work.
Expired .
Last validated .
Used 3 times.

Shandi Dews
Deal works as described. Add three items to cart, enter code at checkout, and a FREE full sized item will be added to your cart
Aris Morales
1. Add any 3 Alpha-H products to your cart. 2. Insert code ALPHALG where it says Promotional Code in your cart.