< Go Back
This deal expired
.
Is it back on?
Validate
it now to help shoppers & earn points!
No code needed. Click the button to redeem your discount at
cvs.com.
Pick up 4 packs of Huggies Diapers for $35.96
Use (4) $3 manufacturer coupons from coupons.com
Pay $23.96 and receive a $10 Extrabuck reward for your next purchase.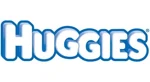 This coupon
is currently rated
Not Likely
to work.
Expired .
Last validated .
Yilbis Brooks
Print 4 different $3 manufacturer coupon (no copies) to get the best savings.