< Go Back
This deal expired
.
Is it back on?
Validate
it now to help shoppers & earn points!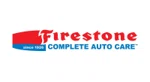 This coupon
is currently rated
Not Likely
to work.
Expired .
Last validated .

Jorge Antonio Oropeza Sanchez
First print the coupon and go to the place of your purchase and show your coupon to get Renu 500 One Tank Fuel System Additive por $ 8.99 en Firestone Complete Auto Care.State of the Art Formula That Helps Restore Fuel Injector Flow, Performance and Fuel Economy. Good one time per vehicle. Most Vehicles. Limited offer from 02/01/18 to 02/28/18.