< Go Back
No code needed. Click the button to redeem your discount at
amazon.com.
Click the button to go to Amazon's website or use this link: amazon.com
Pick your items and add to your cart
Your coupon will be applied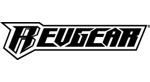 This coupon was last used
and is currently rated
Likely
to work.
Ongoing deal, never expires.
Used 4 times.
There is no sharing activity for this deal yet.