< Go Back
This deal expired
.
Is it back on?
Validate
it now to help shoppers & earn points!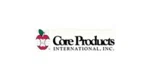 This coupon
is currently rated
Not Likely
to work.
Expired .
Last validated .

Eugenio Marquez
This coupon code is valid and works as described, enter the code CORE118 during the checkout process to apply this discount. Until 12pm EST (noon) this Sunday, Jan. 28.

namaste
Save 20% Off Select Items at MeyerDC. Simply enter the code CORE118 at checkout and get the discount.