< Go Back
This deal expired
.
Is it back on?
Validate
it now to help shoppers & earn points!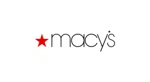 This coupon was last used
and is currently rated
Not Likely
to work.
Expired .
Last validated .
Used 13 times.
A shopper

andreina
The code is valid, is verifiable, adds any product and will have at 20% off on select depst. EXCLUDES SPECIALS. the code is SCORE. put in te code in the box. and get the 20% off on products.
Adam Genesis
For a limited time, use the coupon code to get the discount described in post. Cannot be combined with other offers, store exclusions may apply.