< Go Back
This deal expired
.
Is it back on?
Validate
it now to help shoppers & earn points!
No code needed. Click the button to redeem your discount at
basspro.com.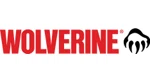 This coupon was last used
and is currently rated
Not Likely
to work.
Expired .
Last validated .
Used 2 times.

Alice Laraine
The deal that this store offers is working as described in the title, just open the link in the description to get to the offer. Some exclusions may apply.