< Go Back
This deal expired
.
Is it back on?
Validate
it now to help shoppers & earn points!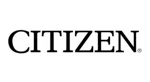 This coupon was last used
and is currently rated
Not Likely
to work.
Expired .
Last validated .
Used 5 times.

Hector Luis Figueroa
This coupon is active and works as described, you simply have to enter this code in the box to apply the discount. Some exclusions may apply to this deal.

Barbara Ritzman
Save 50% with coupon CITIZEN50. Apply code at checkout, not valid with any other offers.