< Go Back
This deal expired
.
Is it back on?
Validate
it now to help shoppers & earn points!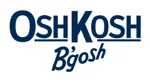 This coupon
is currently rated
Not Likely
to work.
Expired .
Last validated .

Ben Clark
This deal was tested and works as described. Select your products, and enjoy your discount of 20% Off in your purcharse over $50. Read your code printed for more information.

Autumn Eaton
Great deal! Just print the coupon and take in store. Make a pre-tax purchase of $50 or more and save 20%. Not valid with any other discounts. Ends 9/30/17

Anthony Rubin
I am validating that this deal works as described. You just have to copy the promo code and paste it at checkout before pay.
Worked
-
Edited expiration date, promotion type and title

A shopper
German Boett
This great in store promotion is Valid in store only. Present the attached printable coupon. Certains conditions may apply, read the coupon for more details. Great offer. valid through 09/30/2017.