< Go Back
This deal expired
.
Is it back on?
Validate
it now to help shoppers & earn points!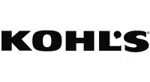 This coupon was last used
and is currently rated
Not Likely
to work.
Expired .
Last validated .
Used 1 time.
A shopper

Yessi Gal
Use this coupon at store to get the discount. print or show this coupon on your smartphone. Only apply in-store.

Jhon Star
This is an amazing promotion. Just print out this coupon and bring it into the store to get this deal. Exclusions may apply.