< Go Back
This deal expired
.
Is it back on?
Validate
it now to help shoppers & earn points!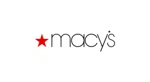 This coupon was last used
and is currently rated
Not Likely
to work.
Expired .
Last validated .
Used 7 times.

Ana
excellent deal for this store... nice offer for this days... the information is correct... this deal works as described...

@joee
You can get extra discount when you shop in store and show the sales of the coupon code or when you shop on line and apply the code at checkout.

Latricia Bowers
The sales has been extended until 3/21 You can use the printable coupon in store or use the VIP code online to get a discount. Place qualifying items in shopping bag, then enter promo code VIP in the box labeled "HAVE A PROMO CODE?" and click "APPLY." You can enter the promo code in your shopping bag at any time before or during checkout. Only one promo code may be used per transaction. EXTRA 30% OFF reg., sale & clearance clothing, shoes & accessories for her, him & kids, fine & fashion jewelry, with exclusions listed. EXTRA 25% OFF reg., sale & clearance home items & watches, with exclusions listed. EXTRA 15% OFF reg., sale & clearance cosmetics & fragrances. EXTRA 10% OFF reg., sale & clearance electrics & electronics, furniture, rugs/floor coverings & mattresses
A shopper
A shopper

Alberto Garcia
This coupon works only should be printed and cut by areas where the cut lines, present in the premises of this brand and enjoy the discount offered
Worked
-
Edited title and manufacturer