10 Reasons to Start Your Coupon Search on Dealspotr, not Google
About the Author

Founder and CEO of Dealspotr / ZipfWorks. Creating tomorrow's digital ecosystem for deals. Working towards connecting brands, influencers, and shoppers in exciting new ways.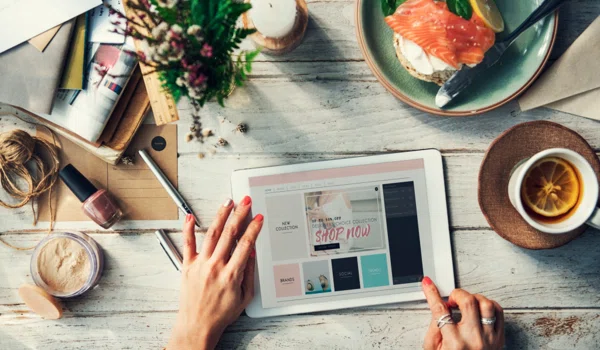 Do you currently start your search for a coupon code on Google? Maybe RetailMeNot? What if someone told you you could save more money, and spend less time searching, by starting your search with Dealspotr instead? Here are 10 reasons why you should start every coupon search on Dealspotr instead of Google.
Dealspotr has more working codes and fewer expired ones than RetailMeNot
RetailMeNot is great, they have a lot of codes. However, we still often run into a lot of expired codes that don't work there. We created Dealspotr because we wanted to create something like the "Google for deals" - an ultra-reliable tool that just always worked to find you the working coupon you wanted. As engineers, we believed that taking an open source, community-first approach was the best way to achieve this. So we launched Dealspotr, and in the short time since we've launched we have 40,000 members who post, edit, and curate over 5 million deals in our database.
We've already achieved better coverage and accuracy in our coupon codes than RetailMeNot or Groupon (see the data). What this means for you is that you can find a working code or deal for whatever you're shopping for more quickly and easily on Dealspotr than any other site.
Our coupons and codes are posted by real people like you
On Dealspotr, every coupon has a face. Our members are shoppers just like you who love deals, and they earn points, reputation, and gift cards for curating and editing our database of deals. Some coupon sites feel anonymous, and you wonder where these deals come from.
On Dealspotr, every deal is posted alongside a friendly face, a helpful screenshot, and a useful comment from the member who posted the deal.
We show you screenshots of every deal working
On many coupon sites, it's hard to tell if the codes they post are real or outdated or maybe even fake.
On Dealspotr, just about every deal or promo code we post is accompanied with a screenshot that demonstrates that the code works. This way you can be assured that all the codes are real, plus you can see where to enter the code and get some context around using the deal.
Even better, you can often see multiple people have validated each deal, so you can see the code working for different products.
Our philosophy is to give you as much information as possible in a transparent way so you can successfully find your working code.
Dealspotr is the only site where you earn points, reputation, and gift cards for sharing deals
Dealspotr is so complete and accurate because our members (like you) earn points, reputation, and gift cards for editing our deals. Think of yourself as a Wikipedia editor, except you earn points for making helpful edits.
We have an advanced deal validation system that enables any member to easily validate, invalidate, or edit any coupon on our site.
We encourage members to include screenshots and helpful tips with every validation, so that shoppers get lots of visibility and and advice into how to redeem every deal.
We show you how likely every deal is to work
Coupons are complicated. Expiration dates are not exact, and sometimes codes don't work as advertised. On Dealspotr, we've created a simple health meter that measures dozens of factors about each deal, and gives you an easy visual indication of how likely that deal is to work.
We look at factors including the age of the deal, community verifications on that deal, expiration date, and shopper usage patterns and feedback. The net result is that you can more easily scan our pages and find a working deal.
Pro tip: sometimes even deals with medium to low health bars will work! So if you're REALLY looking for that working code, don't be afraid to try codes further down the page, you may end up stumbling on one that works.
We show you a visual coupon timeline for every store
On Dealspotr, you can quickly get a sense for how often a store provides coupons and promo codes.
By opening the "view timeline" link at the top right corner of any store's page on Dealspotr (try it) you can see a visual timeline of when that store had coupons available, whether codes, printables, or sales. You can also see the last times various community members checked that store to find new deals. We aim to give you greater confidence in your coupon search through greater transparency and visibility.
We even show you single-use codes
For select merchants, we allow our community members to post single-use codes that retailers email to them personally. These codes are only good for one use, so they expire quickly. For certain stores, like Sears for example, that don't offer very many site-wide codes, the single-use codes posted on Dealspotr are a unique way to get a discount when you need one.
Also, if you have single-use codes from any merchant that you're not planning to use, upload them to Dealspotr and earn points!
We also show you personal invite codes from our members
In addition to single-use codes, for select merchants, we allow our community members to upload their own personal referral codes. These invite codes typically provide the person who shared the code with a commission or gift if used, but more importantly, they can offer you as a shopper a discount on your purchase.
We're one of the only coupon sites which aggregates and neatly organizes dozens or even hundreds of personal referral codes for popular stores, apps, and websites, making Dealspotr a unique place to find a discount when you need one.
On Dealspotr, you can see which 3rd party merchants are offering discounts on what you're buying
Say you're shopping for a pair of Nike shoes, and you find that nike.com does not currently offer any discounts.
On Dealspotr, we show you all the 3rd party stores that sell Nike offering current codes you can use for discounts on Nike items. We're the only coupon site in the industry that does this. Just click and instantly view the Nike items on Sierra Trading Post, for example, and redeem a free shipping code running this week.
We show you answers to frequently asked questions about saving money at each store
Does Kohl's offer free shipping all the tie? Does Walmart have a daily deals page? Does Nordstrom offer members-only discounts?
Sometimes getting an answer to one of these questions can help you find your discount, and on Dealspotr you can find answers to these commonly asked questions for thousands of stores.
We don't take shortcuts
If you've noticed that while shopping online, you run into A LOT of expired or invalid coupon codes, it's because, unfortunately, there are some less professionally-run sites that take shortcuts when it comes to publishing deal. It is difficult and expensive to post coupons the right way, testing and verifying them frequently. Sadly, some sites use shortcuts such as leaving very old coupons posted up, disguising them as working ones - we've even seen some sites post fake coupon codes (not sure why anyone would do this).
At Dealspotr, we don't take shortcuts. We're a real team of engineers who apply technology to truly make coupon hunting easier. We make our site as transparent as possible, so even if we don't have a coupon code for a particular store, you can see when that store was last checked by whom, and you can see the older deals (one of which may work, but we'll show you the full validation history). And most of all, we're community-run, and our community members work as a team to ensure that any non-working coupons are removed from our site.
So...
Take Dealspotr for a test spin. Check out the coupons we display for your favorite stores. Check out the validations and screenshots and coupon timelines. See our transparency in action. Maybe even try posting a deal or making a validation to earn points. Perhaps even cash out a gift card. But next time you're in the hunt for a coupon or code, start with Dealspotr to #FindYourDeal!
Get each week's best deals from Dealspotr in your inbox
This guide was published on March 24, 2017
, and last modified on March 24, 2017
.