14 Little-Known Money Saving Tips Every Target Shopper Should Know
About the Author

Mike is a husband and father of 2 who studies the art of never paying full price for anything.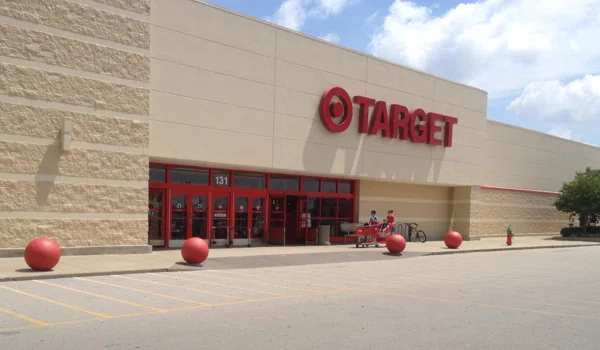 Are you one of the 7 bajillion people who shop at Target on a regular basis?
Of course you are.
Target's like the nicer, Starbucks-scented version of Walmart. What's not to love?
Now, do you like being able to buy more stuff for significantly less money?
Of course you do.
So here's something you need to know:
If you're like the other 6.99 bajillion people who shop at Target, I'm betting you probably have no idea that there are little tricks you can use to save extra money at Target.
I'm talking about Target power user hacks.
Tips the Target shopping pros are using while they're laugh at how much money you're spending in Target.
They're getting the same stuff, but they're paying way less than you are.
The good news is, today's the day you get in the loop.
Just for you, here are 14 pro money-saving tips every Target shopper should know, but few ever will.
1. Price adjustments
Ever bought something full-price, only to go back a week later to find that it's on sale?
If you purchase an item and it goes on sale within 14 days, Target will refund you the difference between what you paid and the sale price.
You could get really savvy and find an item on Target.com, then use Dealsquad to try to find a better deal on that item before you buy it. If there is a better deal out there on the same item, simply show the ad to Target, and they should match the price.
2. Find all the best Target coupons using Dealspotr
Coupons are great, but who has time to search online for hours on end to find them?
Not to mention the frustration of going through the checkout process only to find out the coupon code you found is no good or has expired is enough to make you pull your hair out.
Dealspotr is the largest and most accurate coupon database, so you can find deals and snag them quickly without the hassle. Now you'll never have to leave a coupon code field empty again.
3. Know their markdown schedule
Although it isn't proven to be the same across all stores, Target generally marks down clearance items on a regular schedule. Here's the clearance schedule by department:
Monday – Electronics, Accessories, Kids Clothing, Books, Baby and Stationery
Tuesday — Domestics, Women's Clothing, Pets and Market (food items)
Wednesday — Men's Clothing, Health and Beauty, Diapers, Lawn & Garden items and Furniture
Thursday — Housewares, Lingerie, Shoes, Toys, Sporting Goods, Decor & Luggage
Friday — Auto, Cosmetics, Hardware, & Jewelry
4. Use Target's price match guarantee
One great thing about Target is they will match anyone's price on identical items.
With sites like Amazon and Jet, this can be a gamechanger. If you really want to hack the system, go to
Price match guarantees + the Internet = Win for you.
5. Shop early in the week
Many Target ads tend to start on Sunday, so shopping earlier in the week gives you an edge over other shoppers, allowing you to get the more popular items before they're gone.
6. Look for $__.06 or $__.08
According to the Krazy Coupon Lady, if an item's price ends with a ".06" or ".08", that means the item will be marked down again.
Having ".04" on the end of its price means it's on final clearance and won't be marked down again.
7. Get a rain check when sale items are out of stock
Don't get discouraged next time you see a sale item that's sold out. Simply get a rain check for that item, and claim your savings when they get more in stock.
8. Get Target items at Goodwill
Many times when Target has clearance items that don't sell, they'll donate them to Goodwill. So if you really want to save money on Target items, it might not hurt to check out your local Goodwill.
9. Check the Clearance section on their website (to know in advance)
No need to meander around Target looking for clearance deals. Check them out online before heading out to see which ones are worthwhile.
10. Stack coupons to save more
Target lets you stack coupons - or use multiple coupons at once - so combine the Cartwheel app, Target.com ads, and manufacturer ads to save a boatload.
11. Use the Cartwheel app
Target has an app called Cartwheel, and it lets you scan items in Target to see if there are offers available for that item. You can also search and browse for offers, add all of your offers to a single barcode, then have the cashier scan your single barcode at checkout to apply all of your offers. You can even use Cartwheel offers in addition to REDcard and other discounts (see #10).
12. Use the debit REDcard from Target to save 5% on all purchases
Using Target's debit REDcard - not the credit card - literally has no downside. You get 5% off all purchases and it drafts directly from your checking account.
13. Buy discounted Target gift cards
You can use sites like Gift Card Granny, Cardpool, and Raise to purchase discounted Target gift cards. Basically, people get Target gift cards they either don't want or can't use, and they sell them to these sites for cash.
For example, you might buy a $27 gift card for $25, and save $2.00 for basically doing nothing. Buy 4 or 5 of those bad boys at a time and you've saved yourself a decent amount of money.
14. Use Target's Gift Card Promotions
Target periodically offers free gift cards for purchasing certain items. For example, they may offer a $10 gift card with the purchase of 2 or more boxes of diapers. Over time, these gift cards can rack up and make for a nice free shopping trip.
Check out Target.com to keep track of what gift cards are being offered.
Get each week's best deals from Dealspotr in your inbox
This guide was published on August 26, 2016
, and last modified on August 26, 2016
.
Stores related to this article:
Target