50 Amazon Shopping Hacks You Might Not Know
Written by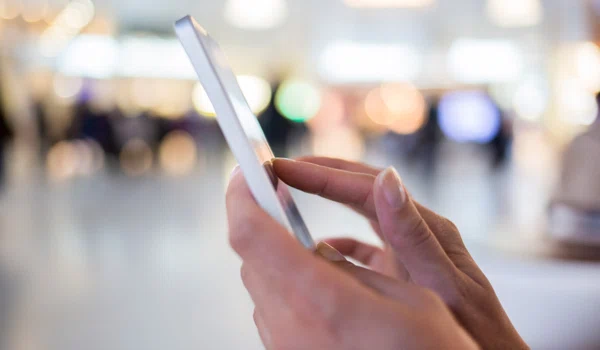 Need help finding deals and discounts to use at Amazon.com? We've collected some of the best, most helpful tips and hacks to make your Amazon order a positive, money-saving experience.
Amazon has revolutionized the online shopping industry, providing access to thousands of items ranging from books to food to furniture and more. As this eCommerce store has grown, the membership perks and savings opportunities have expanded, too.
When you shop at Amazon, use these 50 new shopping hacks to get the most for your money.
Discounts
1. Filter Discounted Items
Have you ever wanted to only see discounted items on Amazon? Now you can! This hack involves adding a code to the end of the search results webpage URL. To filter your search, simply add &pct-off= along with the desired percentage off amount to the end of the URL.
For example, if you only wanted to see items that were 60% off, you would add &pct-off=60 to see your desired discounts. Or, if you wanted to see items that were 30% to 50% off, you would add &pct-off=30-50 to the end of the URL.
2. Wait to Check Out
If you don't need your items right away, consider placing them in your shopping cart and letting them sit for a few days. Amazon will send an email to remind you that you have unpurchased items waiting in your cart and may send a discount code or promotion to encourage you to complete your purchase. It won't work everytime, but it's worth a try.
3. Discounted Item Colors
Amazon will sometimes offer lower prices for items in less popular colors. For instance, if you want a new t-shirt and you don't have a color preference, you may be able to get an orange shirt for less than a blue shirt. Be sure to check the prices for each color before purchasing your items.
4. Coupons
Coupons are always the easiest, best ways to save on your purchases. Use these coupons to get significant, helpful discounts on your products.
5. Amazon Coins
If you are a gamer, you'll love Amazon Coins. Purchase 100 of these coins for $1 and save 25% on your games, apps, and in-app purchases.
6. Gold Box and Daily Deals
Amazon offers several daily deals with a variety of discounted items. For the best discounts, look at the two or three items in the Gold Box deals. If you want to get alerts for the Daily and Gold Box deals, sign up for email notifications.
7. Special Promotions
Some Amazon products are eligible for special promotions, such as buy two get one free, so look carefully at the product page before purchasing.
8. AARP Kindle Deals
AARP members can get a 10% discount on Kindle Fire and eReaders, as well as 50% off select Kindle books. New titles are added every month, so don't forget to check the recently added books.
9. Join the Mailing List
Amazon offers a variety of email alerts for subscribers to choose from. Just sign up, select your desired categories, and watch the deals roll in.
Prime Perks
10. Exclusive Prime Discounts
Amazon Prime is an exclusive membership program offered for $99 a year, plus a free month-long trial. Prime members get free two-day shipping, exclusive deals, and access to music, movies, and TV shows. Money-saving perks include early access to daily deals, savings on family products, and exclusive early access to new hardware, such as Amazon Echo and the Fire TV stick.
11. Share Your Prime Account
Instead of paying for multiple accounts, share your Prime membership with your spouse, partner, or roommate. You'll both be able to get the perks of having Prime without having to pay twice.
12. Get Free Prime
Two-day free shipping is guaranteed for Prime members, so if your items take longer than two days to ship, you may be able get a month of Prime for free. If your shipment is late, contact customer service. They will usually offer a credit for your account or a free month of Prime.
13. Prime College Discount
College students, you can get six months of Prime for free! Your membership won't include Instant Video, but you can still get free two-day shipping. Just use your .edu email address to sign up. Plus, once your free trial is over, you can get a full membership for only 50% of the usual rate until you graduate.
14. Get Free Monthly Books through Prime
Prime members have access to Amazon's Kindle Lending Library, which offers members one free book download every month. Members can also join Kindle First and get first access to one of six unreleased books per month.
For full access to the Lending Library, you can join Kindle Unlimited for $10 a month.
15. Use Amazon Cloud Storage
Don't pay for additional Cloud storage. Instead, use your Prime access to the Amazon Cloud Drive for picture, document, and video storage. Amazon offers unlimited photo storage space and 5 GB of space for videos and other files.
16. Instant Video
If you are a Prime member, don't pay for Netflix or Hulu for your instant movies and TV shows. Instead, explore the media offered on Amazon's Instant Video. You can stream your movies and shows on your tablet, phone, and smart TV.
17. Subscribe and Save
If you use it correctly, the Subscribe and Save program can save Prime members lots on your groceries and regularly purchased items. Just commit to purchasing an item at regular intervals and you can get at least 5% off. If you get five or more items at once, your discount will go up to 15%. You may also get an additional discount on your first purchase.
18. Amazon Family
Amazon Family is an exclusive program for Prime Members. Get exclusive deals and discounts, product recommendations, and baby registry benefits. This a great option for families with young children.
19. Free Credits for eBooks, Music, and Movies
As mentioned before, Prime members get free two-day shipping. If you choose free no-rush (five-day) shipping, you will receive a $1 credit for eBooks, music, and movies after your items ship.
20. Prime Music
Prime offers free access to over 1 million songs through Prime Music for all members.
21. Double Browser Trick
Amazon can be sneaky. If you are a Prime member, the store will sometimes raise product prices to compensate for your free shipping. To avoid these inflated prices, open the item while you're logged into one browser and then open a second browser and log out before looking at the item you want. If the item is cheaper on the second browser, add it to your shopping cart and then log in. The cheaper price should remain.
22. Amazon Pantry
For an additional membership cost, Prime members can enroll in Amazon Pantry. Purchase your groceries from a wide selection of items and have them delivered for only $5.99 per box.
Price Hacks
23. TV Price Protection
Are you in the market for a new TV? Amazon is the best place for you to purchase it. As long as you buy your eligible TV from Amazon directly, you will be guaranteed the lowest price for your product. If you find that your TV is sold for a lower price by an eligible competitor within 30 days of your purchase, Amazon will refund you the difference.
Please note, the Low Price Guarantee does not apply to limited-time clearances or promotions and only applies to TVs.
24. Price Jump Tool
Ensure you're getting the lowest price for your product with Savings.com's PriceJump Tool. Copy and paste the Amazon product URL into the tool and it will search for a better price. This tool is also available as an app and Chrome or FireFox browser extension.
25. Lower Price Trick
Whenever you find a lower price at another store, let Amazon know. Under an item's product details, you can find a button labeled "Tell us about a lower price." Follow the instructions and watch the item to see if the price goes down. You have a better chance of seeing an adjustment if the competitor is popular, so look for well-known brands.
26. Don't Trust Search Results
When you search for an item, Amazon won't show the best deal at the top of the search results. Instead, they'll offer the highest-priced options. By looking at the "Sponsored Products" and "Customers Who Bought This Item Also" sections on the product page, you can often find the same item for less.
27. Order Textbooks from Other Countries
Textbooks are insanely expensive, so save money by purchasing them from other countries. Websites like Cheap River will help you find your books on Amazon's international sites and let you see the prices for these options. Your books may have some differences, but the content should be much the same.
28. Amazon Warehouse
When Amazon gets a returned item that is damaged or opened and returned, they sell it for a discounted price through Amazon Warehouse. Items are sold in New, Like New, Very Good, Good, and Acceptable conditions. If you're unhappy with your purchase, return it for a full refund within 30 days.
29. Amazon Outlet
For overstocked, markdown, overrun, older model, out-of-season, and closeout items, visit Amazon Outlet. All items are new, but deeply discounted, so you can get the items you need for less.
30. MyHabit
Did you know Amazon sells designer clothes and upmarket products? On a little-known site called MyHabit, shoppers can find a selection of discounted items, often for cheaper than their Amazon.com price.
31. Backorders
If a product is unavailable to purchase through Amazon, it may be out of stock. Amazon will show you third-party sellers with the same item to help you get it faster, but it may be more expensive. Instead, look for the Amazon sale link in the list of third-party sellers and backorder the item to get the best deal.
32. Third-Party Sellers
If you do decide to purchase an item through a third-party seller, look carefully for the cheapest option. Amazon will usually put sellers in its Fulfilled by Amazon program first and place cheaper options further down.
33. Buy Used
If you don't care if your product is new, buy a cheaper used item instead. Used items aren't available for every product, but keep an eye out for items with this option.
34. Damaged/Broken Items
If you purchase an item from Amazon, not a third-party seller, and it arrives broken or damaged, you can get a replacement item sent immediately. Plus, if the product costs less than $50, you may be able to keep both items.
Gift Cards, Store Cards, and Rebates
35. Cash Rebates
Rebate shopping is an easy way to earn some cash for your shopping. Sites such as Ebates, QuickRewards, and Mr. Rebates earn a commission for connecting shoppers with retailers. The commission is then split by the rebate site and you, the buyer. Amazon isn't always available for rebates, but you can save up to 5% when it is.
36. Amazon Store Cards
Amazon offers two store cards, one for Prime members and one for those without Prime. Both cards offer 6-24 month financing options depending on your spending amounts.
The Prime store card offers a 5% rebate on all purchases and comes with a free $20 Amazon gift card upon approval.
The Amazon.com store card includes a free $10 gift card with application approval.
These cards do have a high interest rate, so make sure you can afford to pay off your monthly bills before applying.
37. Get Free Gift Cards
There are many ways to get gift cards without paying a cent. Websites such as MyPoints or Swagbucks will give gift cards for completing a task, such as watching a video or taking a survey. Other sites will give gift cards in exchange for used items.
38. Convert Prepaid Cards and Loose Change to Gift Cards
If you have any loose change or gift cards with only a few cents left, you can convert them to Amazon gift cards.
After you deposit your loose change and bills into a Coinstar kiosk, you will receive a voucher for an Amazon gift card.
To convert gift cards, first check the balance on your card. Then follow these steps:
Go to "Your Account" on Amazon and choose "Purchase a Gift Card" from the "Payment" section.

Select the email delivery option to get it quickly.

Enter your card's balance and hit "submit."

Watch for the email with your Amazon gift card code. To use it, select "Apply a Gift Card to Your Account" and enter your code.
39. Trade-In Used Items
If you have books, music, electronics, phones, or other used items you no longer want, you can trade them in for Amazon gift cards through Amazon's trade-in program.
40. Discounted Gift Cards
If you want to buy discounted Amazon gift cards, try websites like Raise or Gift Card Granny. You can usually get your cards for 10% to 20% less than the cost.
Shipping Hacks
41. Delayed Shipping Offers
Are you still waiting for your item to arrive past its quoted delivery date? Contact Amazon and they will give you a shipping upgrade. And, if they can't find your package, they will send you a replacement item with free next day shipping. You may even get a discount for your purchase.
42. Amazon Filler Item Finder
When you spend more than $35 on Amazon, you get free shipping. But what if your cart only amounts to $30? A helpful service called the Amazon Filler Item Finder will help you find filler items to get your purchase to qualify for free shipping.
43. Order Separately for Faster Shipping
This doesn't work everytime, but it does happen often. If you are purchasing several items, order each product separately, one right after another, and upgrade one order to one-day shipping. Amazon often bundles orders to save on its own shipping costs and will combine your orders and ship the package with one-day shipping.
44. Add-on hack/Pre-Order for Free Shipping
When Amazon would lose money on shipping a specific item separately, that item gets classified as an add-on item. To purchase these items, your order has to reach at least $25 to qualify for shipping.
An easy way to work around this requirement is to pre-order another item with your add-on item. You won't be charged for your pre-order until it ships and you can always cancel the pre-order without penalty if you change your mind.
Commission and Review Programs
45. Amazon Associates
If you are a blogger or run a content site, you can advertise Amazon's product through its affiliate site, Amazon Associates. All you have to do is provide a link to a product on your website. When someone buys the product through your link, you get up to 10% in commission.
46. Free/Discounted Products for Reviews
You can get free or discounted items by writing reviews for third-party sellers on Amazon. Just sign up for websites such as Product Elf and Snagshout and get connected to companies that will give you a promo code in exchange for a review. Once you get the item, submit your honest review and start looking for the next review opportunity.
47. Vine Voice
If you read a lot of Amazon reviews, you have probably noticed some reviewers with a "Vine Voice" badge. These are reviewers who have provided over 100 consistently helpful reviews and have been selected by Amazon to review products. Vine members can choose up to two products to review at a time and must submit their reviews within 30 days.
If you frequently write helpful Amazon reviews, this could be an option in your future. Keep up the good work and see where it goes.
Shopping Tips
48. Amazon Smile
If you want to give a portion of your purchases to your favorite charity, shop through Amazon Smile. When you shop on Amazon, go to smile.amazon.com and 0.5% of your purchase will be donated to a charity of your choice.
49. Text Alerts
If you want to track your order without having to log into your account, sign up for text alerts. These texts are only sent between 7 a.m. and 8 p.m. PST. You will receive alerts for when your order is shipped and on the day of delivery.
50. Wish Lists
If a birthday or holiday is coming up, use Amazon's wish lists to make shopping easier for friends and family. You add items for yourself or make one for your kids and share it with those who need it.
Get each week's best deals from Dealspotr in your inbox
This guide was published on October 20, 2016
, and last modified on October 20, 2016
.