8 Ways to Get Diapers and Wipes for Cheap
About the Author

Dealspotr is the world's largest and most reliable database of promo codes and deals online. We're the leading shopping social network serving brands, influencers, and consumers.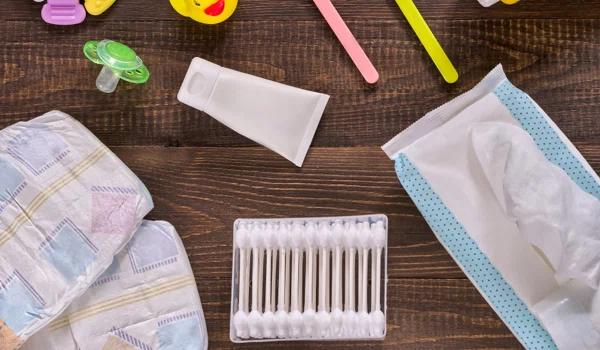 Let's get real for a second: babies are expensive. In the first year alone, they can easily go through 3,000 diapers. Do the math on that and it can add up to as much as around $800-1,000 thrown away (literally).
But there's a better way. You don't have to simply accept the fact that your money is doomed to be tossed into the diaper disposal and submit to paying full price for diapers and wipes.
In fact, if you know where to look and what to do, you can quit paying high prices for diapers and wipes and save some serious money each and every month.
So here are 8 ways to save money on diapers and wipes, so you can keep your hard-earned money and quit dreading trips to the store for baby products.
Coupons
Of course the number one way to save money on just about anything is to use coupons, and diapers and wipes are no exception.
You can find great coupons in Dealspotr's diapers section as well as for each individual store that sells baby items. No matter where you're shopping, you can almost always find some kind of promo or discount. Don't forget to check for both manufacturer coupons and store coupons, and combine them whenever possible.
Store brands
Good store brands (or white label brands) are often made of the same quality as name-brands. The keyword there being "good" store brands. For example, Target's Up & Up diapers are known by many moms to be just as good if not better than more popular brands like Pampers.
Once you see that switching to the store brand doesn't have to mean sacrificing quality, you'll love the price difference. For example, a 168 count box of size 1 Pampers diapers at Walmart cost around $38, while a 176 count box of Target's Up & Up diapers are around $22. That adds up over time.
Rewards programs
You're going to buy diapers anyways (I hope), so why not get rewarded for doing so?
Huggies Rewards gives you 500 points just for signing up, then you get points each time you purchase a Huggies product and submit your receipt. To give you an idea as to how many points you need to get a reward, 12,500 points will get you a $25 Amazon gift card. So for every 20-30 packs of diapers you purchase, you could get $25 at Amazon. That's somewhere around $1 off every pack of diapers. Not bad.
Pampers also has a rewards program. When you purchase Pampers products, you just login to their site, submit your code, and earn points that are redeemable for rewards. For example, diaper purchases will earn you somewhere between 10-80 points, and 500 points will get you a $3 off coupon for Pampers diapers.
Diaper bank
If you're in a pinch and really need diapers bad, check out the National Diaper Bank Network. They ensure every family in need gets clean dry diapers and other basic needs.
Amazon Family
Amazon Family is like Amazon Prime for families, and one of the main highlights is you get 20% off diaper subscriptions. You can also earn Amazon gift cards through sites like Swagbucks and use those gift cards towards your already-discounted diapers on Amazon.
Just sign up for a Swagbucks account and start taking surveys and performing other tasks to start earning points. Then you can redeem those points for Amazon gift cards, and just like that you're saving some serious money on diapers.
Diaper Subscriptions
Diapers are a monthly expense you can't get away from, so why not embrace that by signing up for a diaper subscription service. The Honest Company diaper and wipe subscription will help make sure you stay stocked up on essentials, and it only costs $79.95/month. If that sounds high, do the math. It comes with 176 diapers and 4 packs of wipes. That could easily cost $80 at a minimum if you purchased them separately, and you're getting quality stuff delivered to your door.
Switch to Luv's
Seriously, Luvs is a quality diaper brand that costs less than more popular brands and still work just as well in most cases. They might not be the best for newborns, but they're great for when children get past the first few sizes. When you consider a 144 pack of size 4 Pampers diapers costs around $38, and the same size pack of size 4 Luvs diapers costs around $28, it's easy to see switching to Luvs is definitely a smart move financially.
Cloth diapers
If you're serious about saving money and the environment - and I mean real serious - you can switch to cloth diapers. It's the old fashioned way of doing it, but it's not for everyone. However, according to thebump.com:
"A typical family can spend between $2000 and $3000 per baby for two years on disposable diapers while cloth diapers and accessories run about $800 to $1000 if you wash them yourself."
That's a lot of money, so if you're okay with washing dirty diapers, then switching to cloth might be just the thing for you.
Get each week's best deals from Dealspotr in your inbox
This guide was published on October 26, 2016
, and last modified on October 26, 2016
.