9 Things You Shouldn't Buy at the Dollar Store
About the Author

Dealspotr is the world's largest and most reliable database of promo codes and deals online. We're the leading shopping social network serving brands, influencers, and consumers.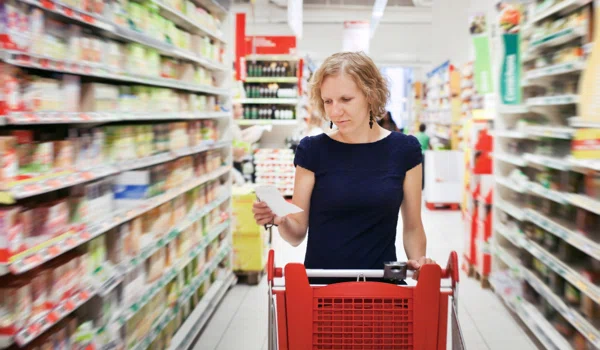 Dollar stores can be wonderful places to save money, but those savings can backfire if you don't know what to look for.
Don't get me wrong, dollar stores are great. After all, they were started for the purpose of saving people money. Can't go wrong there.
However, getting your money's worth at dollar stores isn't quite as simple as it may seem.
Some dollar store items are simply made with lower quality standards and therefore don't last long enough to justify the purchase, while other dollar store items can be downright hazardous.
Whether you're a regular dollar store shopper or an occasional one, you need to know what you're getting for your buck, because certain items aren't worth the dollar spent.
So here are 9 items you're better off steering clear of at the dollar store.
School Supplies
You would think buying cheap school supplies from a dollar store would be a great idea, right? Wrong. According to one study of dollar store products from the Ecology Center, 81% of the products tested contained at least one hazardous chemical above levels of concern, and many of those items were school supplies.
Instead, check out or definitive back-to-school guide to see how to get the best deal on school supplies.
Toys
The same report cited above from the Ecology Center found a high amount of toxic chemicals in many dollar store toys. These cheap toys also usually have lower safety standards, are more prone to break, and they're more likely to cause choking hazards.
Instead, go with higher quality toys from toy stores, Target, Walmart, or similar stores.
Batteries
If you try to opt for the cheaper batteries, you'll pay in the long run. You might see special warnings on cheap batteries that say to only use for low-drain devices, and they mean that literally. Many dollar store batteries are made with carbon-zinc, and don't last as long as the higher quality alkaline batteries. Some may even leak and damage your devices.
Stick to trusted battery brands like Energizer and Duracell, and look on the package to make sure the batteries you're buying are alkaline batteries.
Medicine and Vitamins
You might think it's smart to run down to the dollar store to pick up your over-the-counter medicines and vitamins, but you may be making a mistake. Cheaper dollar store medicines can be substandard and even have the potential to have missing ingredients.
When it comes to something as important as medicine, spend the few extra dollars to get medicine and vitamins from trustworthy sources.
Electrical Items
Cheap dollar store electrical items are typically lower quality, and can even contain dangerous materials (see the Ecology Center study). The last thing you want is an HDMI cord that doesn't work half the time, AND has the potential to harm your health. Save yourself the headache, and maybe even some health problems, and purchase quality electrical items from stores like BestBuy, Target, or even Walmart.
Aluminum Foil and Cling Wrap
If you've ever purchased aluminum foil or cling wrap from a dollar store, then you know you're first time is usually your last. The first time you pull that cheap aluminum foil out to spread it over a plate of leftovers, it's almost guaranteed to rip down the middle. When it comes to preserving your food (and your patience), the extra money is well worth it.
Cosmetic Products
Did you know dollar store cosmetic products such as makeup and lotion can be harmful for your skin? According to Kiplinger, some of these products aren't tested for allergens and other things as well as their brand-name counterparts. Not to mention, lower quality and "off-brand" cosmetics tend to sit on shelves longer, leaving them more likely to have ingredients that are broken down and less effective.
When it comes to anything you put on your skin, opt for the more reliable cosmetic brands from stores like Ulta and Macy's.
Pet Food
Would you feed yourself low-quality junk food every day? You might be able to get away with it, depending on how healthy you are, but after a while it's going to catch up to you. Your body needs high-quality ingredients in order to thrive and operate at a normal level, and your pet is the same way.
Just like with human food, cheap pet food is made from cheap ingredients, which can lead to a myriad of health problems for your pet over time.
Instead, feed your pet the good stuff from a reliable pet store such as PetSmart or Petco.
Tools
If you've ever needed to fix something around the house or on your vehicle, and you've experienced the frustration of having a "bargain" tool break in your hands, then you know the dollar store is not the place to buy tools.
Of course, if that's never happened to you, take my word for it and buy quality tools from stores like Home Depot and Lowe's. They'll pay for themselves many times over in the future.
Get each week's best deals from Dealspotr in your inbox
This guide was published on October 24, 2016
, and last modified on October 24, 2016
.