Our Mission
About the Author

Founder and CEO of Dealspotr / ZipfWorks. Creating tomorrow's digital ecosystem for deals. Working towards connecting brands, influencers, and shoppers in exciting new ways.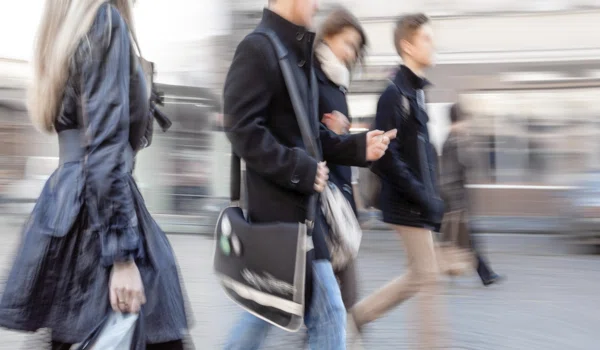 Dealspotr's mission is to make finding great deals 10x easier
By building the digital offers platform for the future, we aim to empower shoppers, influencers, and retailers to amplify their reach & resources to achieve their goals.
The world of commerce is changing. The way we shop, the way we earn, the way we sell, the way we do things is changing in ways never before imagined. Crowdfunded brands, micro-influencers, hyper-informed shoppers - these are the new constituents in this rapidly unfolding economy, and their needs and expectations are becoming more demanding and sophisticated than ever.
We believe that in this world, the concept of the deal, the digital offer, is becoming increasingly relevant. Brands no longer advertise coupons only by email or by posting them on one or two websites, they are seeking ways to distribute offers through complex ecosystems of influencers who can help them target the right audiences with the right messages, backed by trust and authority. Shoppers don't wait until they receive a coupon in their inbox, they shop in real-time, discovering products through a myriad of channels, and when they're ready to buy, they demand the best deal at the lowest price, right now.
We created Dealspotr to become the digital offers platform to power this new economy. We're positioning Dealspotr to be your de facto resource for deals, an indispensable tool - akin to Google, or Facebook, or Pinterest - a tool that just works, that is driven by real people, a deal discovery engine that gets you the best deal on anything, right now, in real-time.
Because, even as the way we shop changes, that feeling of saving money at checkout remains and will remain one of those delightful moments in our day, and our mission at Dealspotr is to help you grab that feeling, more often.
What is Dealspotr?
#1 - A better way to search for deals and coupons
A great deal search experience requires two things: coverage and accuracy. Coverage means we'll have deals and coupons for any store or product you might search for. Accuracy means those deals have been checked and verified and we have high confidence that they work as described. Dealspotr is the only coupon app in the world that leverages crowdsourcing at scale to create a real-time database of deals with high precision for over 60,000 entities. This means our 50,000 community members add over 5,000 deals and make thousands of edits each day to ensure we have the industry's largest and most accurate database of coupons (see our coupon accuracy study to learn why). On Dealspotr, you just search, and, if one exists, you'll find a deal for what you're looking for.
#2 - A modern system for keeping up-to-date on deals you'll care about
Still subscribing to email newsletters to get the latest deals? Well now you can stop. With Dealspotr, you get a personal feed (like your Facebook news feed) containing all the deals you might be interested in each day. Since we source our coupons from thousands of sources (not just the stores themselves), you'll be getting the best coverage of deals when you use Dealspotr. You can turn on or off notifications for specific brands, interests, or people. It's simple, fast, and reliable.
#3 - A profit-sharing ethos
At Dealspotr, we recognize that our best results will come we can can align the our interests with the interests of the constituencies we serve - our shoppers, our brands, and our influencers. Therefore, with every feature we build we begin by first considering how we can involve our community to make that feature successful, and how we can reward them for doing so. On Dealspotr, you earn rewards and income for making our site better, and growing our community. This is why Dealspotr feels so collaborative, because everyone here has a stake in our success.
#4 - A self-serve platform for brands to promote deals
Today, if you're a retailer, you can register on Dealspotr, add your store, and begin adding your own deals to our database, where they will be seen by our community of 30,000 deal enthusiasts and over 1 million visitors, who may share them, on Dealspotr and off. For tomorrow, we're working on an innovative platform that will enable retailers to actively promote coupons on Dealspotr to gain more visibility. Brands will also be able to browse our database of influencers and connect and "hire" them to help promote products and offers. We're creating a streamlined and open system for all this to happen in a transparent, social context.
#5 - A connecting point for influencers
If you're an influencer, we know that networking is your lifeblood. Collaborations, cross-promotions, brands connections, and getting to know other influencers in your niche - these are all essential to growing your presence as an influencer. With Dealspotr, we're creating an open, social platform for influencers to promote themselves, meet each other, and connect with brands. It's free, and open to all to simply login and use.
How do I get started?
Post deals, edit deals
Dealspotr is like Wikipedia for deals, meaning our members post all the deals on our site. Any member can also edit any deal, to ensure accuracy based on the latest information. You earn points and rewards for sharing and editing deals. Try posting a deal now.
Setup your deal feed and notifications
Dealspotr gives you a personal feed, like your Facebook news feed, but customized just for deals. You can subscribe to your favorite brands, topical interests, or community members or influencers who you want to follow. You can check your Dealspotr Feed anytime to get an real-time view of the deals you might be interested in. If you're shopping for something specific, you can turn on notifications for any store or interest to make sure you know about the latest deals.
Finish your daily checklist
Your daily checklist gives you a list of tasks to complete each day, ranging from posting specific types of deals, customizing your feed, sharing deals, and other tasks. It's a great way to continue to build your presence on Dealspotr each day, plus you get extra points for completing your checklist each day.
Join the Influencer Network
Do you have a blog? Are you building a social media following? We welcome all lifestyle bloggers and influencers to join our Influencer Network. It's a great way to network and meet other influencers, plus you earn lots of great perks, such as double (2x) lifetime points on Dealspotr and an enhanced referral program.
Refer friends
Referring people to join our community is one of the best ways to earn points. Not only do you earn up-front commissions for each referral you make, you earn a percentage of their lifetime points earned on Dealspotr. The result is a great way to earn a mix of active and passive income, all while sharing a valuable resource that your friends are bound to love. Try referring people now.
Get each week's best deals from Dealspotr in your inbox
This guide was published on September 2, 2016
, and last modified on September 2, 2016
.