Amazon Prime Hacks You Probably Didn't Know
About the Author

Dealspotr is the world's largest and most reliable database of promo codes and deals online. We're the leading shopping social network serving brands, influencers, and consumers.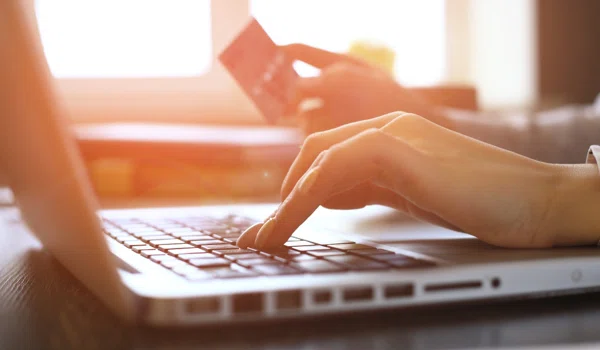 Amazon Prime is a subscription-based membership program that offers amazing features and helps customers save a lot of money while shopping. So, if you already do a lot of shopping on Amazon, stop wasting money and become a Prime member.
For an annual fee of $99, members get awesome benefits while shopping for over 20 million items on Amazon. In general, the Prime members get free shipping and digital goods, and access to amazing deals and special promotions. But there are more perks that come with an Amazon Prime membership, and we lay them all out for you here.
1. Free Shipping
The number one reason most people become an Amazon Prime member is to get free shipping on all eligible items. Without Prime, you would have to order at least $35 of eligible items to qualify for free shipping within 4 business days. However, when you become a Prime member, you get access to over 20 million Prime-eligible items.
It's important to know that Prime members will still have to pay a shipping fee for some items, so always make sure to check whether the item is eligible for free shipping for Prime members. You can do that by looking for a small Prime logo next to the item's price. If you see it, there will be no shipping costs. 
2. Share Your Membership
Prime Members are allowed to share most of their membership perks with household members (up to two adults). This "household member" term is just a phrase and you can actually share your account with anyone as long as you know each other's birth dates. In addition, you'll have to link your accounts in an Amazon Household and agree to share payment methods.
The shareable perks include free Prime shipping, exclusive offers and digital benefits, Twitch Prime, and Photos Family Vault.
3. Two-Hour Delivery
Amazon Prime focuses on products that customers need urgently. Prime members from certain cities can get two-hour delivery on some products free of charge, while customers from 14 metro areas are eligible for same-day delivery on more than a million items (on orders over $35).
These essential products include baby wipes, water filters, batteries, last-minute travel items like towels and sunscreen, and many others.
You can use this feature via their website or their Amazon Prime Now app (available for both Android and iOS).
4. Early Lightning Deals
Amazon Prime is built around exclusivity, and members get better terms and perks when accessing Amazon deals.
Therefore, you can get Prime early access to Lightning Deals – a section listing bargain prices on household and kitchen items, electronic products, tools, video games, sporting goods, and more. Lightning Deals are located on the front page of the Amazon Gold Box and are limited in quantity. You have to be quick - these deals disappear as fast as lightning. 
With that being said, Amazon Prime members get 30-minute early access to Lightning Deals that enables them to shop before regular old Amazon customers.
5. Shop on the Prime Day
On July 15, 2015, Amazon launched Prime Day to celebrate its 20th birthday. This was a huge promotional event and had more deals than the Black Friday. As a result, all members enjoyed cheap prices and purchased many items.
With such a success, Amazon has decided to keep this special day. Each year they offer better and bigger deals. This event is only available for Prime members, and they can save more money than the cost of their yearly subscription. Make sure to mark your calendars for Prime Day 2017!
6. Unlimited Photo Storage
Another perk of being a Prime member is the unlimited photo storage where you can store all your photographs free of charge. You can upload your pictures through the Amazon Cloud Drive, your web browser, or the Amazon Cloud Drive Photos app (available for iOS and Android).
7. Music Streaming
CDs? No. Everyone streams music these days. And services like Apple Music and Spotify provide an unlimited library of songs for a price of $9.99 per month.
However, all Amazon Prime members will be able to access Amazon Prime Music and enjoy listening to over 2 million songs.  In addition, there is even an Amazon Music app available for both Android and iOS devices.
8. Book Lending
Prime members can borrow free books from the Kindle Owner's Lending Library for free. There are literally thousands of eBooks available to download to a compatible device that is linked to your Amazon account. In addition, Amazon Prime members can download one free Kindle book per month using Kindle First. They can choose one the following featured books to download before their official release date.
9. TV and Movie Streaming
In the past few years, Amazon made huge investments in streaming movies and TV and became one of Netflix's biggest rivals. Amazon Prime Video contains thousands of movies and TV shows that the Prime members can access free of charge.
In addition, Amazon started producing their own original series' that members can stream through the Amazon Video app (available for both Android and iOS), via their website, or through devices such as Fire TV Stick and Fire TV. 
You should also know that Amazon offers video-only subscriptions for people who only want access to TV and movies. The video streamlining "membership" costs $8.99 per month -- which turns out to be over $100 per year. Its annual price costs more than the entire Prime Membership. Therefore, simply pay $99 a year and enjoy TV and movie streaming perks, along with the other amazing Prime benefits.
10. Free Audible
Prime members also have a free access to short-form audio programming with Audible Channels and a rotating selection of more than 50 audiobooks across 9 Prime-exclusive channels.
The Audible Channel contains a refreshed selection of distinctive comedy, original programs, lectures, and audio editions of news and articles from The New York Times, The Wall Street Journal, Harvard Business Review, McSweeney's, Charlie Rose, Foreign Affairs, The Onion, etc.
11. Get a Free Month of Prime When Delivery is Late
Amazon is famous for its fast delivery, and they almost never miss a deadline. However, the delivery person is only human. Sometimes there can be a delay, and your item may not come on time. If that occurs, thanks to the Guaranteed Accelerated Delivery policy, you will get a one-month extension on your Prime membership free of charge. To activate this policy, you'll have to locate your order in "Your Orders," and report the problem.
12. College Student Perks
The Amazon Student program enables students to get a free 6-month Prime membership. You just need to sign up with your college email address (.edu) and you'll become a Prime member free of charge. In addition, after the 6-month trial expires, you can purchase an Amazon Prime membership for 50% of the price. 
13. Check Fake Reviews
If you are suspicious about a product and think that the reviews are fake (which is becoming a common thing), then make sure to check it via Fakespot . You just have to copy the Amazon link through Fakespot and it will show you a grade of authenticity and quality of the product's reviews.
14. Use Paribus or Keepa
In the past, Amazon had a policy that enabled customers to get a partial refund when a price drops. However, with this policy out of the picture, it is even more important to start paying attention to prices when they change.
Paribus is an amazing app and a website that keeps track of the price reduction of many online retailers, including Amazon, Walmart, BestBuy, Sephora, Target, and others. Simply put, it scans your email for receipts and tracks the item's prices. If Paribus discovers that the price went down, it will alert the retailers on your behalf and ask for a refund. And in return, they take a 25% commission off of your refund – which is a fair deal.
Keepa is a modern Amazon Price tracker that has been optimized for Chrome and Firefox. It is efficient, elegant, and easy to use.
15. Subscribe to Washington Post
All Amazon Prime members receive a free six-month digital subscription to the Washington Post and a 60% discount after that. The digital access costs $10 per month, so after free six months, you'll only pay $4 per month.
16. Save 20% on Diapers
If you are a Prime member you can sign up for Amazon Family to receive a 20% off diaper subscription. This can help parents save a lot of money while purchasing only the best diapers for their loved ones.
Takeaway Notes
If you are a regular Amazon customer, then getting a Prime Membership is a no-brainer. You'll be eligible for free shipping on most items, enjoy photo storage, music, video, and audio streaming, and many other amazing perks mentioned in this article. And when you become a member, make sure to pay attention to the early Lightning Deals and the Prime Day when you'll be able to save the most money.
Get each week's best deals from Dealspotr in your inbox
This guide was published on February 9, 2017
, and last modified on February 9, 2017
.