Back To School
About the Author

The best community for finding and sharing deals.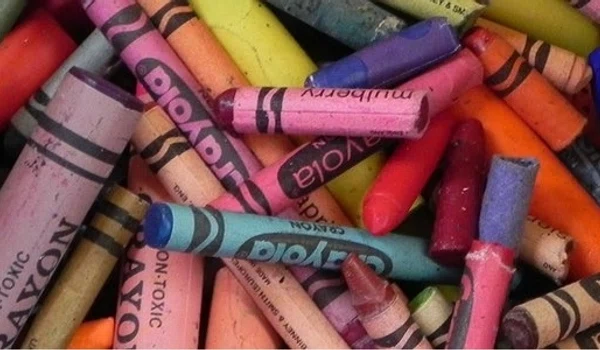 Any parent can attest to how quickly back to school expenses can get out of hand. Making matters worse is that the older the kid, the higher the back to school cost will be, so relief is not on the way.
Going in with a budget and sticking to a plan will help mitigate the damage of back to school expenses.
Below is a suggested budget and shopping guide designed to help parents navigate the back to school blues.
Clothes – 50% of total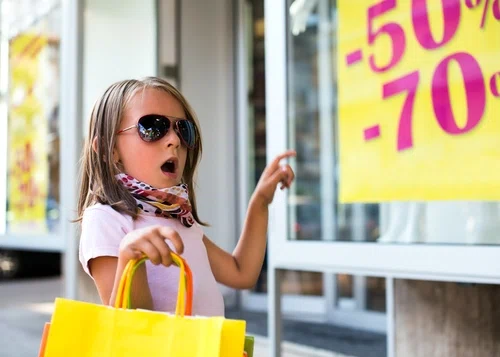 There is no greater minefield with back to school shopping than with clothing. Kids, especially as they grow older, want to start every new school year wearing the latest fashion … and those often come at a hefty price tag. Even if you can't or don't want to commit significant resources toward trendy apparel, it's impossible to escape back to school clothing costs because of how quickly kids move up in size.
We suggest allocating half of your overall back to school budget to clothing. Whether your overall budget is $50 or $5,000, that should be enough to get at least one or two new outfits, even if it means getting a couple thrift store outfits at the lower level. Obviously, if your school requires students to wear uniforms, then your budget should go to fulfilling those uniform costs.
Here is a breakdown of what clothing items should take the highest priority:
1. Shoes
Footwear that is too small or too cheap can have adverse developmental effects. Not only can it cause physical problems by forcing the child to walk, run or even stand differently; it can also lead to painful foot issues. While it's not necessary to get the latest Jordans for your kid, you should invest in correctly-sized shoes that are of a reasonable quality.
2. Jacket
While less important in warmer climates such as Florida, a good jacket is crucial to a kid's health in most of the country. Back to school is also a good time to get a nice jacket before winter arrives and prices for winter gear go through the roof. Your kid might not be as excited to get a good jacket as he/she is about getting designer jeans, but the jacket is far more important.
3. Pants/Shorts
Size is the most important consideration when it comes to pants/shorts. Forcing a child to wear shorts or pants that don't fit is asking for that child not to pay attention in class, because he/she is so uncomfortable. While size is key, it is better to let your child have some input in the style. No parent wants their child to get made fun of based on a bad fashion choice their parents made.
4. Shirts
Tops are generally less expensive than any other item of clothing. Tops also tend to last longer than other items and don't generally need to be of as high a quality. This combination of factors should put shirts at the low-end of the scale in the back to school clothing budget.
5. Socks
Just buy some cheap ones that don't have holes in them and you should be fine.
Technology – 30% of total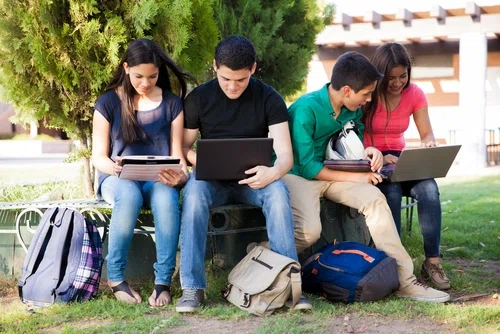 Back to school gadgets can quickly become a money pit. Tech companies devote a lot of marketing dollars to convince families that they must have the latest, greatest gadget or else their kid will be unprepared for school. For the most part, that's simply not true. If anything, technology has advanced to the point where it's often cheaper, because one gadget can replace five others. For example, even a low-end tablet or laptop has a calculator, word processor and an internet connection.
Here is a breakdown of which gadgets should take the highest priority:
1. Desktop/laptop
Thankfully, this is an item that doesn't need to be purchased on a yearly basis. Depending on the quality of the desktop/laptop, you can probably get away with having your child use the same one for up to five years. Very few school assignments require much more than basic computer functionality. Obviously, if you are rearing a budding computer scientist, you may have to spend more.
2. Tablet
The real choice is whether you want to spend more on an iPad that contains educational apps for all ages, or instead spend a little less on an age-targeted tablet like a LeapFrog, which is made for elementary school-age kids.
3. Smartphone (for older kids)
The smartphone is already the single-most important gadget in the world. If you have a teen, you can probably just get them a smartphone and don't need any of the other gadgets (except maybe a desktop/laptop). It's not recommended to get a kindergartner a smartphone, however.
Supplies – 20% of total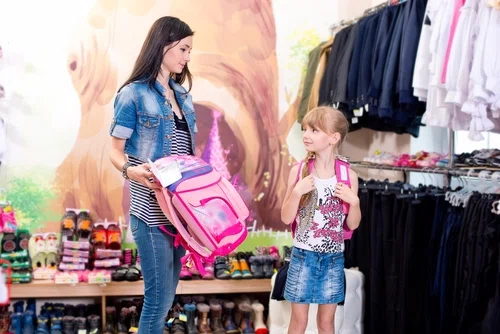 Despite all of the incredible technological advancements, there is still a need for some good old-fashioned school supplies. Thankfully, the prices for these supplies have remained relatively stagnant for years and are still heavily discounted during back to school sales.
Here is a breakdown of which supplies should take the highest priority:
1. Backpack
Depending on how rough your child is with his/her backpack, you might be able to stretch one for 2-3 years, but this item remains the single-most important supply item.
2. Pens/Pencil
While you can do writing on tablets and phones, it's still pivotal for your child to have a pen or pencil and know how to use them.
3. Notebook
Studies have shown that learning is actually enhanced by writing notes in a notebook as opposed to typing notes into a tablet or computer.
4. Glue
Glue is still a must when it comes to completing any sort of arts and crafts project in school.
5. Binder
Though it is somewhat old-fashioned, the binder is still an excellent way of organizing paperwork and materials, especially for school systems in which grades are not all kept electronically.
Get each week's best deals from Dealspotr in your inbox
This guide was published on September 2, 2014
, and last modified on September 2, 2014
.