Best Cyber Monday Deals on Apple Products 2014 and 2015 Predictions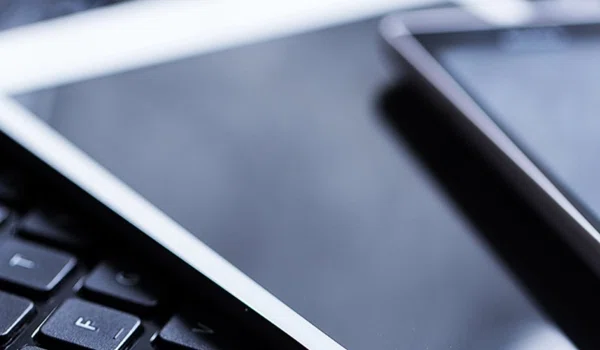 @dealspotr posted this article
Apple products are among the most gifted brand during the holiday season, so it's no surprise that a large number of Cyber Monday shoppers will be specifically looking for deals on Apple products. Here are some Cyber Monday predictions for Apple deals based on last year's sales.
iPad Deals
2014's best Cyber Monday deals were undoubtedly on iPad Mini. Last year, Walmart offered the 16GB iPad Mini for $219 ($30 off the original price). Best Buy, however, had an even better price – at $199.99. Both retailers offered the 16GB iPad Mini 2 (AT&T 4G-ready) for $329.99. Best Buy also offered its Black Friday price on Cyber Monday last year for $100 off the iPad Air 2 (in any storage configuration)
Inside Tip
Apple offered a $50 gift card with any purchase of an iPad Air 2, iPad Air, iPad Mini 3, iPad Mini 2, or iPad Mini. Be sure to check if they are running a similar special this year on iPad purchases (and specifically, which ones).
MacBooks
While smaller Apple items are likely to be featured for Cyber Monday this year, previous years have offered some savings on the MacBook. Last year, Best Buy offered the 11.6" MacBook Air for $854.99 – which was $45 off the regular price. They also offered the 11" MacBook Air with 256 GB for $1,044 ($55 off) and the 13" version for $1,139.99 (a savings of $60). Shoppers who purchased at MacMall got a better deal. They offered the 11.6" Air for $829.99 and the 13.3" notebook for $929. While MacMall did have some amazing deals last year, the products offered were somewhat limited. However, they did offer $99 off for the non-Retina MacBook Pro ($999.99) and $69 off the (then) current generation MacBook Pro with Retina display systems. If this year is similar to last year's Cyber Monday, Best Buy and MacMall should be the first places you look if you plan on purchasing a MacBook on Cyber Monday
Inside Tip
Last year, Apple offered a $100 gift card on all iMac, Retina iMac, MacBook Pro, Retina MacBook Pro, and MacBook Air purchases.
iPods
Target had some of the best deals on iPods last year – offering the 32 GB iPod Touch for $249. Customers who bought this product also received a $50 gift card. Walmart offered the 16 GB iPod Touch for $195, along with a $30 gift card. Amazon also had some pretty good deals on iPods last year, offering the iPod touch for $195 with free shipping (and no tax in most states). The only downside with Amazon is that the Cyber Monday prices frequently change, so you may have to be strategic if you decide to go with Amazon for your iPod purchase. Best Buy featured the 5th generation iPod touch (16 GB) for only $149.99, but Radio Shack beat this deal by including a $50 mail-in rebate. It's very likely that Walmart and Target will be the main contenders this Cyber Monday for iPods, so do your homework and be sure to check out any gift card with purchase offers.
iPhones
iPhones will require more work in terms of finding the best deal, because it's likely that both retailers and cell phone service companies will be offering great deals. The iPhone 6 was one of the hottest items for both Black Friday and Cyber Monday. T-Mobile offered the iPhone 6 with a free memory upgrade for what amounted to $100 off the base price. Although the iPhone 6 plus wasn't featured as a Cyber Monday deal, it's likely that we'll see more deals on that phone this year. Walmart also had some good deals on iPhones last year, offering the iPhone 5c for only $299 (originally $449). Both Walmart and Target offered a $20 gift card with the purchase of an iPhone 6 (Target offered $39, while Walmart offered $75). It's likely that this year's Cyber Monday deals on iPhones will be found at cell phone service stores like T-Mobile, Verizon, and AT&T.
Inside Tip
Apple offered a $50 gift card with the purchase of an iPhone 6 Plus, iPhone 6, iPhone 5s, or iPhone 5c last year – so be sure to check for any giveaways with the purchase of a qualifying phone this year. They may just keep this tradition going.
Apple TV
Last year Walmart offered the Apple TV for $89 ($10 off the original price). Amazon offered the Apple TV for the same price, and it's likely that both retailers will slash Apple TV prices this year. The Apple TV is one product that you might find cheapest with small specialty stores. Last year, Rakuten offered the Apple TV for only $70 (their original price was $85). Like other Apple products that make great gifts, it's likely that both Walmart and Target will offer gift cards with the purchase of an Apple TV this year.
Apple Accessories
An area that most shoppers might overlook is Apple accessories. Cyber Monday 2014 had great deals on iTunes gift cards. Sam's Club had a $100 multi-pack iTunes gift card for only $84.47, while PayPal offered a $100 iTunes gift card for only $75. Another good place to look for Apple accessory deals is Amazon – where you'll find plenty of accessories for your Apple products, including cell phone cases, keyboard covers, computer cases, and much more. It's also important to note that retailers like Best Buy and Target will often feature big items in Cyber Monday promotions, so searching for smaller Apple items might prove to be very fruitful.