Best Cyber Monday Electronics Deals of 2014 and Predictions for 2015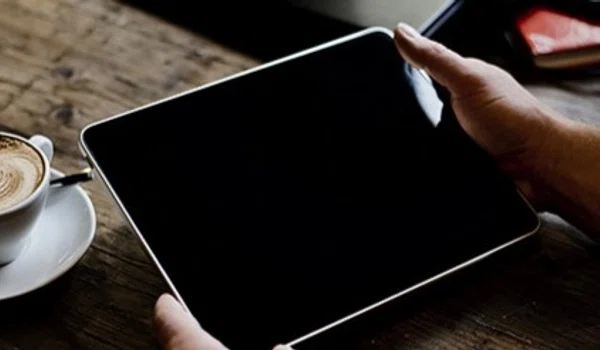 @dealspotr posted this article
There is nothing quite like the convenience of purchasing brand-new electronics on Cyber Monday. You don't even have to leave the couch to take advantage!
Dealspotr took a look several stores which offered the best Cyber Monday sales in 2014. After analyzing those deals, we have created a guide rounding up our expectations for 2015. Take a look below to find out where you should be shopping during the week of Monday, November 30th.
Best Buy
When most shoppers think of electronics stores, the first name that comes to mind is Best Buy. While it built its reputation on ubiquitous, blue-and-yellow big-box locations, its web store is also a huge part of the business model. As such, Best Buy's Cyber Monday deals were some of the best in 2014. Expect that trend to continue through 2015.
Unique items such as the LG G Watch ($79 after a whopping $150 mark-down) were among the items most heavily discounted last year. As an added bonus, the store offered a $50 Google Play credit with the purchase of this Android Wear device. Keep an eye out for similar mark-downs + credit vouchers at Best Buy during Cyber Monday 2015.
Google Play cards were slightly knocked down in price, with a $50 card for $45 and a $25 card for $22.50. This is a great way to save money in the future on purchases through the app store.
Inside Tip
If you are looking for a high-end camera to replace your old model or want to get started on an exciting new hobby, head to Best Buy's e-store on Cyber Monday. Last year, the store offered a Canon EOS Rebel T3i DSLR Camera that included an 18-55mm IS Lens for just $449.99. Those more inclined towards motion pictures could find the GoPro HERO4 4K Action Camera at only $499.99. Keep an eye out for similar deals on cameras and camcorders in 2015.
Walmart
One of the biggest draws to Walmart's Cyber Monday sale is its selection of unbeatable deals on electronics. From LED HDTVs to hand-held tablets, the big-box retailer offers some of the year's most eye-popping sales. Last year the store ran sales from the Saturday following Thanksgiving all the way until Dec. 5 – don't be surprised if the store expands those dates even further in 2015, and at least keeps them the same.
One of the biggest deals at Walmart in 2014 was a Samsung 55" 4K Ultra HD 240Hz LED HDTV for only $998 – marked down $500 from its original retail price. There are few other opportunities throughout the year to get this kind of state-of-the-art television for under $1000. Look for Walmart to offer another blockbuster deal on one of this year's top television models.
Those seeking a lower-end flat screen could take advantage of even more deals at Walmart last Cyber Monday. For example, a Sanyo 58" LED HDTV could be purchased for $499. If you've always wanted an iPad but could never justify the costs, then this weekend is the time to take the plunge; last year the store sold 16GB Apple iPad minis for just $199. Expect a big sale on the Apple tablets again this year.
Inside Tip
Walmart offers free shipping on any order over $50; don't hesitate to purchase that heavily marked-down flat screen TV because you are worried about being buried in shipping costs.
Kmart
Last year, Kmart began its online Cyber Monday sale on Sunday, November 30th, stretching it out a full week until December 6th. If you are the type that prefers to take your time when making big online purchases, Kmart is a solid choice.
One of the biggest deals on electronics at Kmart was the RCA 46" 1080p LED HDTV, which was marked down $100 to $349.99. The store offered discounts on nearly every type of electronics, from speakers to tablets to headphones to televisions. Samsung Galaxy tablets were available from $149.99 to $249.99 depending on the model, while Nakamichi Headphones were just $24.99. Expect Kmart to continue to be the go-to location for unbeatable prices on low-to-medium end electronics in 2015.
Inside Tip
Kmart and its sister company, Sears, offer Cyber Monday shoppers the option of pick-up at any of the company's 1800 locations across the country. By using this method you do not need to worry about expensive shipping costs on large electronics.
Amazon
Amazon has one of the most unique Cyber Monday experiences for shoppers visiting its web store. While, like other e-retailers, the sales start on the Saturday after Thanksgiving, the e-commerce giant also offers unique deal-every-10-minutes feature. Additionally, "Lightening Deals" could be found on the store's app that Monday.
Like most big retailers, one of the top draws for consumers visiting Amazon on Cyber Monday is the great deals on electronics. From digital cameras to flat screen televisions, the store has one of the most exhaustive inventories of any store hosting sales. Bose Headphones could be found for $30 off, and digital cameras were marked down as much as $70.
Meanwhile, televisions offered huge savings opportunities. A Samsung 40" 1080p TV or a Sony 40" LED TV could be purchased for as low as $298, while those looking for high-end televisions could get a steal on an LG 49" Smart 4k Ultra HD LED TV for just $999 – with an additional 15% back in rewards points. Another big deal was a $30 discount off of the set-top Fire TV box, taking the price down to $69.
Inside Tip
While free shipping is available on select items over $35, there is an easier way to guarantee fast and free shipping on your Cyber Monday purchases. Sign up for a free 30-day Amazon Prime trial membership for guaranteed free two-day shipping. If you do not wish to continue the service, simply cancel before the period expires, no questions asked. Speaking of the Fire TV box, it is integrated with Amazon Prime and offers many benefits for subscribers.