The 10 Best Hypoallergenic Mattress Brands Compared: Purple Mattress vs. Casper and Others
About the Author

Digital Marketing Manager here at Dealspotr! Email me with your questions: emily@dealspotr.com :)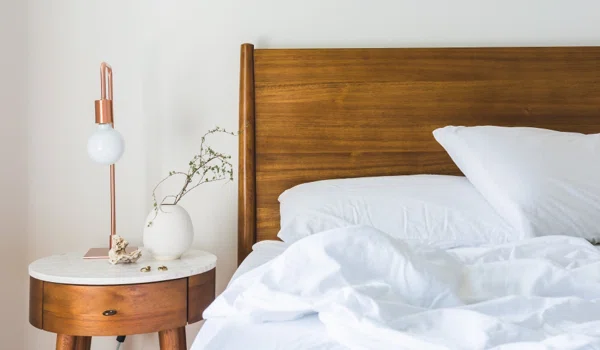 If you're in the market for a mattress, chances are you've stumbled upon some online-only mattress companies that deliver straight to your door. Gone are the days of traveling from mattress store to mattress store to find your new nighttime digs. Holding design and comfort as the highest priority, these companies are creating the coziest beds for all shapes, sizes, and sleep styles — delivered straight to your door.
We've compared each one meticulously on several criteria to determine which are hypoallergenic, made with eco-friendly materials, come with warranties, and can be delivered and/or assembled in your home. Some even remove your old mattress for you free of charge, while others offer in-home trials as long as 120 days, and still more provide monthly financing plans if you don't have the whole price amount up front.
Curl up with us and check these top mattress brands out to decide which one you'll soon be crashing on:
Note: Most prices listed do not include foundations or bed frames.
The top 10 hypoallergenic mattress brands that deliver straight to your door
Loom & Leaf
Made in the USA, Loom & Leaf luxury memory foam mattresses are constructed with an organic cotton covering, a natural thistle flame retardant, and eco-friendly foam.
According to their green initiative, Loom & Leaf foams are "CertiPUR certified and don't contain any harmful chemicals." Loom & Leaf mattresses are also created using extensively researched sleep technologies.
Even better, as an online-only store, there are no brick-and-mortar showrooms for Loom & Leaf to staff and maintain, so the savings can be passed along to the customer.
They offer a 120-day in-home trial on most mattresses, provide a 15-year warranty, abide by a 10-commitment approach to customer service, and regularly form partnerships around the country to help support communities in need with organizations like the Salvation Army and Wounded Warrior Project.
Ready to shop? Enter your zip code and select your preferences here to start browsing.
Delivery? Yes. They provide free white glove delivery anywhere in the contiguous U.S. and some parts of Canada.
Assembly? Yes, they will professionally set up your mattress upon delivery free of charge.
Mattress removal? Yes, they'll remove your old mattress free of charge.
Price: Prices range from the smallest Twin mattresses at $749 to the to the largest King mattress at $1,499.
Hypoallergenic? Yes.
Eco-friendly? Yes.
In-home trial? Yes, there's a 120-day in-home trial.
Warranty? Yes, 15 years.
Strengths:
White glove delivery is offered
Mattresses have two top layers of foam, making them thicker (up to 12 inches thick) than many other brands - with great motion isolation as well
2 firmness options are offered
Great body support lets you rest comfortably without sinking
120 night trial period is longer than most
Old mattress removal at time of delivery
Cooling gel and construction keeps sleepers cool
Weaknesses:
White glove delivery needs to be scheduled
As with most memory foam mattresses, it's not flippable
Edges aren't extremely supportive
While it is quite thick, some felt this mattress was not soft enough for their tastes (even with the 2 firmness options)
Bottom Line:
If you like a firm, yet memory-foam-luxurious feeling to your mattress, and you don't mind scheduling a delivery time, this one may be right for you. Keep in mind there isn't much "bounce" to these, and they sleep cooler than many other foam mattresses. Some felt these were comparable to a Tempur-pedic at a sliver of the price. Don't sleep too close to the edges, though!
Find Loom & Leaf promo codes here.
Purple Mattress
Purple offers two basic styles of mattress: the Original Purple and the New Purple. They also make Purple pillows, Purple sheets, Purple bases, Purple seat cushions, Purple Pet Beds, and more. Both the Original and New Purples promise to "cradle your pressure points like a soft bed while supporting everywhere else like a firm one."
Using their Purple Smart Comfort Grid, Purples alleviate joint pressure and conform to your body's shape while dispersing body heat via their open grid design to keep you cool. The main difference: Original Purples come with 2 inches of Smart Comfort Grid, while New Purples come with either 2, 3, or 4 inches of it, offering shoppers a choice of softness — the thicker the Smart Comfort Grid, the softer the mattress.
Although their website does mention that materials used in Purple mattresses include a "non-toxic" flame retardant (not chemically treated), a non-toxic hyper-elastic polymer, and foams which are CertiPUR certified, there is no other specific elaboration of Purple's eco-friendliness.
It's worth noting, however, that the site does state any "trimmings" created during the making of Purple beds are "melted and re-used — and all Purple packaging materials are 100% recyclable."
Ready to shop? Click 'Buy Now' under any product you wish to purchase. (P.S. Purple gets bonus points for having the most entertaining videos on their website - truly!)
Delivery? Yes, delivery is free within the contiguous U.S. (Additional shipping fees apply to Hawaii and Alaska).
Assembly? Yes - and you also get free sheets with every mattress purchase while supplies last.
Mattress removal? Yes.
Price: From $699 to $2499.
Are they hypoallergenic? Yes.
Eco-friendly? Somewhat, see above.
In-home trial? Yes, they offer a 100-night in-home trial.
Warranty? Yes, 10 years.
Strengths:
Free delivery is always a plus
Comfy for average and larger size sleepers
Good back support for most
Sleep trial and warranty are decent lengths
Good motion isolation if sleeping with a partner
Dust mite resistant
Weaknesses:
Poor edge support
Traditional sheet sizes don't fit well
Those taller than 6'3" may find their feet hang over slightly
They have an F with the Better Business Bureau, which isn't encouraging since they've only been in business since 2016
Bottom Line:
Purple may be great for you if you're shorter than 6'3", weigh more than 130 pounds, or need back support. Try to buy from the official website if you think there's the slightest chance you'll want to return it. You may want to go ahead and read the BBB site before purchasing as well.
Find Purple Mattress promo codes here.
Leesa
With the simple mission to help people sleep better, the Leesa mattress company developed in 2014 to create two superior mattresses: the original Leesa and the Sapira.
The Leesa is constructed with 10 inches of foam, a cooling top layer, and other proprietary materials to ensure easy adaptation to all body shapes and sizes, as well as every sleeping style. Both sides of the Leesa mattress adapt uniquely to each sleep partner as well, making for sounder slumber.
The Sapira is a "hybrid" mattress, combining Leesa's Pressure-relieving Memory foam and Cooling Avena foam with an individually-wrapped pocket spring system which combine to provide optimal support. Aside from mattresses, Leesa also sells bedding and accessories. Leesa mattresses are made with CertiPUR certified foam, and both the Leesa and Sapira mattresses use non-chemical flame retardants. The top layer of cooling foam on both mattress types is hypoallergenic.
The Leesa team only use materials made in the USA and makes sure to give back as well, which is exemplified in their One-Ten philosophy. They plant one tree for every mattress sold, and donate one mattress for every ten they sell, resulting in over 26,000 donated mattresses to date.
As a certified B corporation, Leesa is committed to "meeting the highest standards of social and environmental performance, transparency, and accountability," and fulfills this by working with helping organizations throughout the nation like Seattle's Union Gospel Mission, Denver Rescue Mission, NYC's Bowery Mission, Phoenix Dream Center, and Carriage Town Ministries of Flint, Michigan. They also provide four $10,000 scholarships yearly to aspiring students in need.
If you'd like to try a Leesa or Sapira out in-person before you order, Leesa mattresses are found in some select West Elm, Dream Gallery, and Pottery Barn stores.
Browse all of their products here.
Delivery? Yes, UPS delivers Leesa mattresses in a box.
Assembly? No, but instructions are included on the website.
Mattress removal? No.
Price: Leesa: $525 to $1195; Sapira: $995 - $1795.
Are they hypoallergenic? Some materials.
Eco-friendly? Somewhat, see above.
In-home trial? Yes, they offer a 100-night trial.
Warranty? Yes, 10 years.
Strengths:
Above average motion isolation, so great for couples
These are medium firm without much sinkage
Good for most sleeping positions
Breathable fabrics for good temperature regulation
Decent sleep trial and warranty periods
Weaknesses:
No handles for lifting
Some described a slight chemical odor upon arrival which took several days to wear off
Those seeking a softer, 'sinkier' feel to their mattress top may not like these
Although comfy, it isn't really "luxurious"
Low ratings on edge support
Some side-sleepers felt these were too firm for their tastes
Bottom Line:
These are great mattresses for couples and those who like to sleep cool. Try it for a while to see if you like it - most people will due to its Universal Adaptive Feel technology. What's more, Leesa has an A+ with the BBB currently, a good sign that you'll be satisfied with the product - or if not, they'll resolve it to your satisfaction. Enjoy!
Casper
Having partnered up with American Airlines to create in-flight sleep products as well as enjoying numerous mentions in the press, Casper isn't new to the mattress game.
After their initial design research revealed the four main factors that impact sleep are comfort, support, temperature, and durability, Casper completed another 3,240 hours of testing to arrive at their award-winning design.
Featuring unique ergonomics and premium quality foams, Casper now makes 3 main types of mattresses (The Wave, the Casper (their most popular model), and the Essential), as well as pillows, sheets, duvets, bed frames, dog beds, and more.
The main differences between the mattresses are the layers of foam and other proprietary materials combined to give optimal comfort. The Wave has 5 layers and is 11.5 inches thick, while the Casper has 4 layers at 10 inches, and the Essential has 3 layers at 8.5 inches. You can compare this and the rest of their qualities here.
As far as eco-friendly or hypoallergenic materials, the Casper website states their foams are CertiPUR certified, their fire socks and tops are OEKO-TEX certified, and all of their mattresses are "free of harmful, ozone-depleting chemicals and emissions."
Want to try them out in person before you order? Find a Casper location near you, or check select Target stores for their products.
Delivery? Yes, they ship to you free via UPS primarily. In some parts of New York, Los Angeles, and San Francisco, they offer same-day courier service.
Assembly? Normally, you unbox and assemble yourself, taking around 15 - 20 minutes. In-home setup can be arranged through Casper's delivery partners in the U.S. and Toronto (just select 'White Glove delivery' at checkout).
Mattress removal? No.
Price: $350 - $2395.
Are they hypoallergenic? Yes.
Eco-friendly? Yes.
In-home trial? Yes, 100 nights in-home trial.
Warranty? Yes, 10 years.
Strengths:
Great for those who like a medium-firm mattress
Good back support
Superior breathability so you can sleep cool
Durable - perfect for up to or over 10 years if rotated regularly
Made with high quality materials sourced in the USA
Good motion isolation
Weaknesses:
Poor edge support
Heavier people did not feel supported
No handles for lifting or moving - and it weighs about 70 pounds (this is 'lightweight' for some; not others)
Bottom Line:
This choice is ideal for partners who like medium-firm support and are of average weight. Great if you need superior lumbar support. You'll like the durability as it's likely to last up to a decade - but, once again, stay away from those edges.
Saatva
As creators of Loom & Leaf, some of the aforementioned L&L features will be similar to those of the also-affordable eco-chic Saatva mattresses. Some of those similarities are their eco-friendly and hypoallergenic materials, explained in detail here.
Additionally, the Lineal Adjustable base is offered as the ideal base to go with Saatva mattresses (although they must be purchased at an additional cost), Saatvas are also made in the USA, and they also offer a 15-year warranty. The price range is comparable, and many mattress construction features are the same, such as the euro pillow top, as well.
Differences would include the variations of mattress, such as some aspects of their unique construction, varying comfort levels (Plush Soft, Firm, and Luxury Firm), and a slight variation on their customer service approach with their 9-Point Saatva Philosophy aka their "Best Friend Philosophy."
They also appear to support slightly fewer charity organizations. Doing business only as an online store, Saatva saves each customer up to $1,000 per mattress, giving them the "Saatva advantage", explained here. (In addition to Loom & Leaf, Saatva also makes Zenhaven, another mattress worth a glance.)
Delivery? Yes, Saatva currently offers free shipping, white glove delivery service, and mattress removal.
Assembly? Yes.
Mattress removal? Yes.
Price: They range from $599 for the smallest Twin to $1399 for the largest King.
Are they hypoallergenic? Yes.
Eco-friendly? Yes.
In-home trial? Yes, 120-day in-home trial.
Warranty? Yes, 15 years.
Strengths:
Offers 3 levels of firmness, 2 heights, and 6 sizes
Great customer service
Excellent warranty and return policies
Design allows for optimal pressure point relief
Mid-section lumbar support provides very noticeable comfort
Outstanding edge support, and when Euro Pillow Top is added, it goes all the way to the edge
Weaknesses:
Difficult to move as handles are ideal for flipping, but not moving
Provides a little more 'bounce' than some prefer
Poor motion isolation for partners
Bottom Line:
Saatva mattresses are very comfortable for most sleepers, made of high quality materials and offer superior customer service and return policies. If you'd benefit from great lumbar support, don't mind a "bouncier" bed, and are tolerant to feeling your sleep partners' every move, this might be perfect for you.
Eight Sleep
NYC-based Eight Sleep creates 3 mattress models: The Saturn+, made with 3 layers of premium foam to offer a medium-firm mattress, The Jupiter+, providing 4 layers of foam and a medium firmness, and The Mars+, a hybrid of layered foam and sleeved coils offering a medium-soft bed.
Mattresses can be purchased alone, as seen in the Standard Collection, or alongside a bevy of high-tech features, as in the Smart Collection.
There are none ahead of Eight Sleep when it comes to sleep technology. Slip the Eight Smart Mattress Cover onto your bed to enjoy the many benefits of Eight's state-of-the-art Sleep Tracker.
Set your bed temperature (each side of the bed can be set to different temperatures with dual-zone settings), let the Smart Alarm wake you in your lightest sleep cycle, track 15 factors including your sleeping heart and respiratory rates, REM sleep, and deep sleep, and later view the data to discover your sleeping trends, and sync to your smart home's technology, like clocks, coffee makers - even Alexa, Philips Hue, and Nest.
It can work on any mattress size up to 20 inches tall, and you can also sync your sleep data with other health trackers like the Google Fit for better overall health monitoring.
Want to check out Eight Sleep products at a store near you? Costco and Walmart have them at some locations, and you can check here for one near you. Better yet, visit the Eight Suite Showroom in downtown New York City to try out all the Eight gadgets and even take a cozy nap on-site!
Delivery? Yes, it ships free of charge in a box via FedEx.
Assembly? No, but instructions are included with packaging.
Mattress removal? No.
Price: $299 - $1149 (for Standard Collection); $699 - 1349 (for Smart Collection) - All mattresses come with 2 free Comfort Pillows. They also offer Student Discounts and Military/Veteran Discounts.
Are they hypoallergenic? Yes, according to the customer service rep I spoke to via the phone - the top layer of foam is (but not the lower layers).
Eco-friendly? Their foams are certified by CertiPUR and their flame retardant is explained as, "a fabric knit barrier that meets all of the industry standards for your safety without filling your mattress with toxic chemicals."
In-home trial? Yes, for 100 nights.
Warranty? Yes, 10 years (However, the Sleep Tracker's warranty is only 1 year).
Strengths:
Medium-firm to firm ratings on most models, with the hybrids being slightly firmer
Good temperature regulation (no hot sleeping)
Great motion isolation
Good edge support
Smart covers receive updates every few weeks
Comfort and support provide deep relaxation, especially with the Jupiter+
Weaknesses:
Needs around 48 hours to completely clear chemical smell after un-boxing
Sleep tracker has bugs occasionally, with some rectified with ongoing updates
Bottom Line:
This is a good choice for those of average weight who prefer not to feel the movements of their sleep partner. Fun for anyone interested in learning about their sleep habits. Watch for accidental sleep tracking of pets that like to get on the bed!
Find Eight Sleep promo codes here.
Avocado Green
Avocado Green makes eco-friendly mattresses, mattress toppers, pillows, and frames using "only 100% natural latex rubber, natural wool, certified organic cotton, and up to 1414 pocketed support coils.... (and without) polyurethane foams or toxic fire retardants."
Available in various sizes ranging from Twin to Cal King, all Avocado Green mattresses are "gentle yet firm", each being 11 inches thick, and are ideal for any size or sleeping style. Optional pillow tops are available for extra luxury, can be requested and attached at time of order, and are comprised of 100% natural Dunlop latex rubber foam.
Avocado Green also received a #1 mattress rating from Consumer Reports for 2017 — across all categories. To top it all off, according to The Good Trade, Avocado Mattresses are created on demand in California by people who are "paid a just and living wage and the full mattress is Greenguard Gold certified. As members of 1% for the Planet, they actively give back to support urgent environmental and social initiatives."
Delivery? Yes, free shipping is offered on all mattresses, which are shipped compressed in a box. In-home delivery is available throughout the U.S. for $199.
Assembly? Yes, with in-home delivery.
Mattress removal? Yes, with in-home delivery.
Price: $959 - $1699 (pillow tops are additional).
Are they hypoallergenic? Yes, see here for details.
In-home trial? Yes, for 100 nights.
Warranty? Yes, full warranties are offered for 10 years, then another 15 years of pro-rated warranties.
Strengths:
No off-gassing noted at all
In-home setup offered for $99; otherwise delivery is free
Softer in pelvic and shoulder areas while firmer in lumbar region for ideal support structure
2 firmness options offered
Lots of truly green features
Minimal motion transfer
Financing available at 0% interest
Weaknesses:
Delivery time must be scheduled so you can sign for mattress
Some felt both firmness levels were a bit firmer than their preference
Some experienced slight discomfort from the hand-crafted buttons on the surface
The pillow layer costs extra
Bottom Line:
Overall this mattress is a win, especially for the eco-conscious shoppers. Luxury quality at an affordable price with no chemical smell at all and barely any motion transfer noticeable. Prevent body aches while enjoying clean, optimal relaxation.
Find Avocado Mattress promo codes here.
Happsy
Happsy, known as the 'organic mattress-in-a-box', is available in sizes from Twin to Cal King, with optional toppers as well as sleep accessories for adults and babies. They make natural mattresses with organic cotton, organic latex, and organic wool, and are brimming over with certifications from and partnerships with bonafide green organizations.
Happsy does not use flame retardants whatsoever, as their mattresses are naturally flame resistant. They also never use fabrics treated with bleach or toxic chemicals, and their pocketed springs do not use glue or adhesives and are made of recycled metal.
Happsy products are also proudly made in the USA from organic materials purchased primarily within the U.S. Additionally, Happsy is headquartered in Jackson Hole, Wyoming, where guests can set an appointment to lounge one of their organic mattresses.
Ready to purchase? Choose your Happsy here.
Delivery? Yes, Happsy mattresses ship to you in a box via FedEx or UPS Ground
Assembly? No, but instructions and a video are available (They do have some in-home delivery partners for an additional fee, but they are not always available - call them for details)
Mattress removal? No
Price: $749 - $1499 (buy them alone, or add organic latex toppers at additional cost)
Are they hypoallergenic? Uncertain, but they use all non-toxic and certified organic materials, which usually work more harmoniously with the body's immune system
Eco-friendly? Yes, see here
In-home trial? Yes, 120 nights
Warranty? Yes, 10 years
Strengths:
No heavy chemicals, fire retardants or toxic adhesives used
Some with allergies or headaches upon waking report symptoms alleviated with use of Happsy mattress
Good edge support
Made with certified organic cotton, all-natural latex, and other superb green features
Good air flow within breathable fabric for stellar temperature regulation
Competitively priced
Weaknesses:
Sinkage of top layer is cozy and pressure-relieving to some, annoying to others
There's a lot of 'bounce' to these, which is great for some, not so much for others
Motion isolation isn't the best
Bottom Line:
You'll like this bed if you're really into eco-friendly materials, have allergies, sleep a little too hot, or prefer more 'bounce' than 'sink'. The company participates in partnerships with several charities, so you can feel good about that, too.
Tuft & Needle
From furniture to mattresses, bedding and "bundles," Tuft & Needle ships free (via Amazon) and pride themselves on being "Soft without the Sink." Available in sizes from Twin to Cal King, Tuft & Needle makes two basic mattresses: the T&N and the Mint.
The T&N is the cheaper, more basic model, made with 2 high quality layers of foam and constructed with exceptional breathability. The Mint adds some upgrades like a thick knit cover, 30% more gel beads in an upgraded ceramic gel, 30% more graphite for optimal cooling, and an improved, firmer base layer.
Both models work with a variety of frames and foundations, so your existing frame would probably work as long as its in good condition.
Tuft & Needle certifications include CertiPUR on all foams used, GreenGuard Gold on the mattresses themselves as well as STANDARD 100 by OEKO-TEX for the mattress as well as its individual components. Not only that, but they have a heart for charity as well. Ready to buy? Choose which model you prefer under 'Mattresses' and follow the links!
Delivery? Yes.
Assembly? No, but instructions are simple and included.
Mattress removal? No.
Price: T&N Model: $325 -$700 and Mint Model: $650 - $1050.
Are they hypoallergenic? Yes, see above.
Eco-friendly? Yes.
In-home trial? Yes, 100 nights.
Warranty? Yes, 10 years.
Strengths:
Prices are kept fairly low with "no frills" presentation
Cover allows good air flow and temperature regulation
Good support for back sleepers especially
Good motion isolation
Silent with a slight 'bounce'
Weaknesses:
Poor edge support
Some found them firmer than preferred
Some reported barely any offgassing, while others insist chemical smell lingers for up to a week after un-boxing
Bottom Line:
This works best for those who prefer a firm mattress, are back sleepers, and like the convenience of a compressed mattress being delivered in a box with no scheduling needed. Perfect for college students who don't want to lug a mattress up to campus.
Find Tuft & Needle promo codes here.
Bear Mattress
Bear Mattresses are available in two models: the original Bear Mattress and the Bear Hybrid. The difference? The Hybrid adds cooling foam, springs, and a hand-tufted, quilted cover (which the website states is "clinically proven to enhance tissue oxygen levels and improve athletic performance, sleep quality, health, and wellness") to the Bear's already existing quadruple-layered cushiness, creating optimal comfort.
The Bear is offered in several sizes (Twin through Cal King), while the Hybrid can only be purchased in Queen, King, and Cal King.
Bear also sells sheets, pillows, foundations, bed frames, mattress protectors, and handy 'sleep bundles.' While Bear Mattresses are not specifically advertised as hypoallergenic, they are made with eco-friendly certified CertiPUR foams. The website also states that "no chemical fire retardants are used" in their making, and they are made in the USA.
The best part? Bear shares a portion of their profits with Good Sports, a charity designed to help children get access to healthy, physical activity nationwide. Want to check out a Bear Mattress before ordering? Visit select Macy's stores — they should have some out for you to examine.
Delivery? Yes, these are shipped free via FedEx Ground.
Assembly? No, but instructions are included with the packaging and on the website.
Mattress removal? No, but they've partnered with 1-800-GOT-JUNK? for possible discounts on mattress removal.
Price: $540 - $1650.
Are they hypoallergenic? Yes.
Eco-friendly? Somewhat, see above.
In-home trial? Yes, 100 nights.
Warranty? Bear Mattresses have 10 year warranties, the Hybrids have 20 year warranties, the pillows have 2 year warranties, and the sheets have 1 year warranties.
Strengths:
Great for athletes due the Celliant cover fiber blend
Superb value for price
Easy ordering, hassle-free returns, and free shipping
Well-constructed in the U.S. with high quality materials
Sleeps cool
Good back support
Weaknesses:
Too firm for some, like side sleepers
Heavier people may feel unsupported
Some slight offgassing has been noted
Newer to the market, so durability of products are unknown
Bottom Line:
This choice is ideal for athletes or other active folks who frequently need overnight rejuvenation of the muscles. Not great for heavier folks or those who definitely need confirmed durability or can't be near chemical smells as off-gassing has been noted for a few days upon un-boxing.
Get each week's best deals from Dealspotr in your inbox
This guide was published on June 4, 2018
, and last modified on June 4, 2018
.