Point and shoot cameras are an extremely popular and ever-growing segment of the digital photography market, allowing novice photographers the opportunity to take crisp and stunning images. While point and shoots are typically a more affordable alternative to professional-grade DSLR cameras, they have a wide price range, with high-end models reaching upwards of $1,000. The good news is that there are several decent low-cost digital cameras on the market.
Value-focused point and shoot cameras are the perfect choice for families or teenagers because of their affordability, simple menu design, and easy operation, which makes it easy for anyone to take quality photographs. Here at Dealspotr, we have taken a look at professional reviews from across the web to find the best point and shoot camera under $80.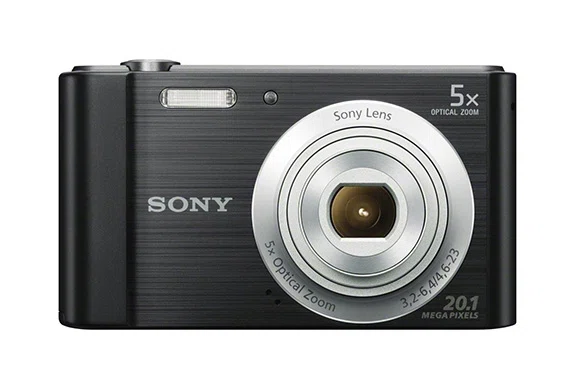 The Point and Shoot Camera
After studying several low-cost point and shoot cameras on the marketplace, the sleek and compact Sony DSC-W800 offers the best combination of affordability, user-friendliness, and quality photography.
This camera has features that include image stabilization through a "SteadyShot" program, a sweeping panorama setting, and a nicely-performing 20.1 megapixel Super HAD CCD sensor.
While mostly designed for users without photography experience, this camera does provide a few manual options that offer more control – something that sets it above its similarly-priced competition.
The Pros
There are a number of reasons we find the Sony DSC-W800 to be the perfect low-cost point and shoot camera for you or your family. The ergonomic design and lightweight quality of this compact camera was praised by Imaging-Resource, in particular the front finger ridge, which makes it easier to grip.
The menu is widely praised for its simplistic navigation. In fact, it is possible to eliminate all non-essential icons from the screen. This feature is perfect for new photographers who may become overwhelmed by the various options and icons presented on a traditional display.
Meanwhile, TechRadar described this point and shoot camera as a product that is "big on features but light on your pocket." These features include four handy autofocus modes - center weighted, multi-point, face-tracking, and tracking autofocus. In addition to these AF modes, the camera also includes an Optical SteadyShot "active" mode which is designed to limit the blur caused by shaking hands. This mode is most effective when the camera is zoomed out.
Another huge plus of the DSC-W800 is that it is powered by a rechargeable Li-ion battery, a refreshing break from most cameras in its class that require bulk-adding disposable AA batteries. Because of this smaller physical size, a face-detection focus, solid-wide angle coverage, and 5x digital zoom, Camera Decision rated it as being best used for street photography and daily photography.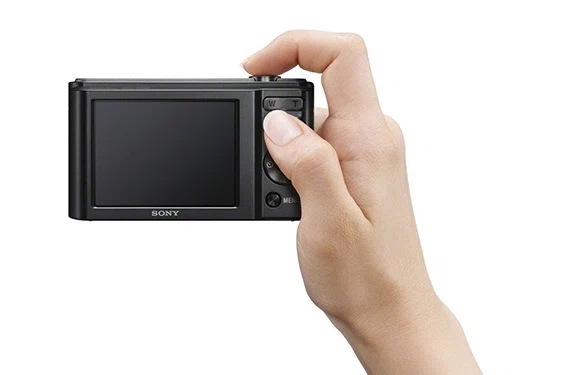 The Cons
When looking for an extremely low-cost point and shoot digital camera, there has to be an understanding that the product will have a few downsides – after all, there is a reason it is so affordable. While the Sony DSC-W800 is an excellent camera for its price-point, it does have a few flaws that were repeatedly pointed out in professional reviews across the internet.
While TechRadar was impressed with the brilliant colors produced by the camera, the publication did make note of the "poor" image quality that results from shooting in low lighting. The DSC-W800 is probably not best for photographing an evening soiree or a dimly lit concert, situations in which it only performs slightly better than a standard smartphone camera.
The review also pointed out a tendency to produce noticeable chromatic aberration at high-contrast areas and the camera's lack of an optical image stabilization system – which they explain is no big surprise considering the low price.
While Imaging-Resource took note of the aforementioned technical downsides to the DSC-W800, they also warned of a more aesthetically-based issue.
Despite the camera's handsome brushed metal appearance, it is in fact made from a plastic material that while conveniently lightweight is also susceptible to scratches and scuffs. Additionally, the smooth surface of the camera means that the user should probably stick to using the included wrist-strap to avoid dropping the camera.
Conclusion
With a current retail price of only $78.00 on Amazon, this camera has tremendous value for the entire family. Its small size and ease of use makes it perfect for children, teenagers or any novice photographers. For more experienced camera-operators who are looking for the ability to manipulate the shot, there are some basic manual modes for greater control.
With favorable user reviews from Best Buy (4.3 stars) and B&H Photo (4.5 stars), is no surprise that the Sony DSC-W800 is a best-seller for point and shoot bundles on Amazon.
Get each week's best deals from Dealspotr in your inbox
This guide was published on June 3, 2015
, and last modified on June 3, 2015
.