Nikes & Jordans & Yeezys, Oh My! These are the 20 Best Sneaker Apps for Sneakerheads.
About the Author

Digital Marketing Manager here at Dealspotr! Email me with your questions: emily@dealspotr.com :)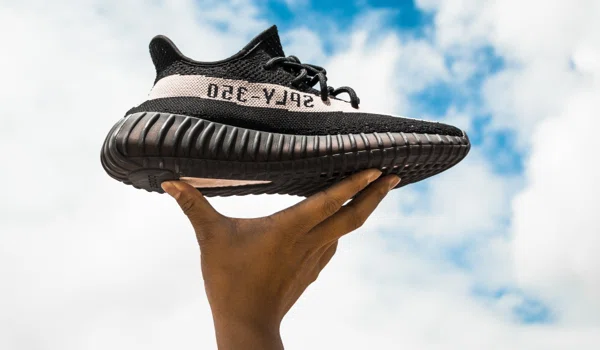 Whether you've just started your collection of Jordans, or you've already got 2 pairs of YEEZYs, odds are you consider yourself a sneakerhead. And for sneakerheads like you, there are a few apps you probably already have on your phone - StockX, GOAT, Nike SNKRS.
But there are so many more great sneaker apps out there, for purchasing sneakers, designing sneakers, and connecting with other sneakerheads around the world.
So if you're looking to bid on the hottest Nike products, sign up for notifications of release dates on your favorite Puma designs, or connect with other sneakerheads across worldwide social media, these are the 20 best sneaker apps for sneakerheads like you.
StockX
With the well-known StockX app, you can place an ask or a bid hoping for a connection and subsequent sale and exchange of a pair of swanky sneakers. A team of specialists verifies the authenticity of each pair up for grabs, providing a guaranteed product.
Additionally, StockX users can track their sneaker "portfolio" and examine market data for the fairest prices on not only sneakers but clothing and accessories, luxury handbags, and watches.
GOAT
The GOAT app works on both Android and iOS, allowing users to buy and sell what's hot in sneaker resale. With an authenticity guarantee, the GOAT team inspects every pair of sneakers sold for over $300 to ensure "everything from the stitching to the colors are, in fact, legit."
Sellers send their shoes to GOAT to be inspected after the sale occurs; then GOAT sends them along to you when they're done - and their commission rate is a slim 9.5 percent, lower than several other resellers including eBay.
Flight Club
Get a gander at the most coveted footwear on the globe on the Fight Club app, popular with sneakerheads for over a decade. With stores in LA and NYC as well as a website, Flight Club reportedly gets a large portion of its sales due to its stellar rankings in Google searches.
Additionally, it appears a merger is anticipated between GOAT and Flight Club, which will culminate in a "hybrid retailer with a valuation of about $250 million." We'll look forward to their results!
KicksOnFire
From Adidas, Jordan and Nike to Converse, Reebok, Puma and Vans, KicksOnFire has them all with an app available on both Android and iOS.
KicksOnFire also provides a release calendar so users can get ready for kicks coming up, a "most popular" page to check what's hottest this week, this month, and all time favorites, and to top it off, there's a weekly drawing for a chance to win a free pair of fresh kicks!
Considered to be the most popular sneaker app on the market by some, we can find no reason to argue.
JD Sports
A renowned Chinese e-commerce spot, JD Sports brings in new shoes daily from a variety of brands in several categories including Jordan, Under Armour, Hype, Fila, Tommy Hilfiger, Calvin Klein, Puma, Diadora, Asics, Lacoste, Reebok, New Balance, Vans, North Face, EA7, and more.
And if you select a low shipping rate, you can save a buck since Chinese goods are usually cheaper than elsewhere. Available on both Apple and Android, the app is totally free, has no ads, and even allows you to check out videos on the products while you search.
Kixify
Converse, Fila, Puma, Sperry, Saucony, Radii, Timberland, Li Ning - all the top sellers including vintage items and more are available on Kixify in men's, women's, and kids' styles in both brand new and pre-owned condition.
Register for a Kixify account to browse, get notifications when new products launch, and you can log in with your Twitter or Facebook as you wish. Ships worldwide.
Sneakerhead
The Sneakerhead auction app guarantees authentic quality and is licensed to sell all brands, allowing users to sell sneakers or start your own store for a small monthly fee.
Sneakerhead orders over $100 ship free of charge.
Flip
Flip guarantees every approved sneaker item will sell within 90 minutes or the Flip team will buy it!
You can sign up for alerts when your favorite sneakers come up for auction, and set your own price when you're ready. Unfortunately, this app is only available to Android users in the US for now.
Sneaker Release Dates
Stay updated on the latest sneaker release dates, all verified with pictures included, on this app from Soleinsider.
Aside from all the hottest footwear releases being updated regularly for your perusal, Sneaker Release Dates also shows you 'cop' and 'drop' categories of how popular each shoe is, as well as expected prices of upcoming styles. It is free to download.
J23 - Jordan Sneaker Release Dates and History
You can't be a bonafide Jordan fan if you don't know your proper Jordan history. Grab the J23 app to get educated on all things Jordans, and start memorizing fun facts by tapping on each shoe.
Find out what was most unique each design from tongue to sole, browse a news section for additional info and related YouTube videos, and follow links to all the top Jordan athletes on social media.
Sneakers: The Complete App
The Complete App is the encyclopedia of sneaker culture for diehard collectors, complete with over 500 designs and their accompanying in-depth explanations.
According to its website, the app is "centered upon the content of two bestselling Thames & Hudson publications both written and designed by U-Dox, [and] assembles a timeline of technology, design and collaboration."
Unlaced
Follow trending sneaker news on the popular free app Unlaced, along with upcoming release dates, a vast catalog collection, and handy social media sharing.
You can even add your own collection to the app with photos, set alerts for newly launched sneakers, scroll through the latest articles pertaining to your favorite kicks, and map the route to your nearest sneaker outlets via the app's store directory.
Sneakerology
For $0.99 you can snag the Sneakerology app, complete with a built-in social network of worldwide like-minded sneakerheads. Get daily updates delivered to your inbox, video tutorials on shoe care, and release dates of all the upcoming Jordans and other highly sought-after shoes.
There's also a thoroughly informative blog for Nike/Jordan fans to get lost in, and according to App Picker, a recent redesign optimized all the app's best features.
Sneakers
Sneakers, a free Android app, works across the globe to connect sneakerheads via photo-sharing, videos, a shoe store locator, sneaker release dates organized by calendar, an inbox, and a chat forum.
You can even use it offline, taking advantage of the app's best features without the internet.
Sole Designer
Design your own sneaker look from laces to tongue with Sole Designer. Just select any part of the sneaker, and apply your color.
If you think you've created the best colorways in history, send a pic of it to designer@solecollector.com to win a chance to be featured on the iPad version of SoleCollector.com!
Sneaker Crush
For the most up-to-date info and release dates on Nike/Jordans, you'll want to join over 5 million current users and check out Sneaker Crush.
You can browse their well-stocked virtual shoe library, catalog your wish list, or read up on what's trending in sneaker culture - all free of charge and available on both Android and iOS.
Nike SNKRS
The Nike SNKRS app, advertised as "the ultimate sneaker source," is a definite must for Nike fans. It provides a catalog of both today's and yesterday's hottest Nikes, selling now and expected in the future.
You can also get alerts for newly launched or upcoming products, share your favorites to social media and Whatsapp, enter daily contests to win free sneakers, view the history of each design and - if that's not enough - there's a "draw" option, or the chance to buy limited edition styles before anyone else in the world.
ShoeKicker
Known as a "shoe price search engine," ShoeKicker provides the best prices on running shoes available in the top online stores.
Just enter the shoe you're looking for and the app scans 12 of the largest online shoe venues, offering up the best prices and deals. Once you decide on your best value, just click through to that store to make your purchase!
What Drops Now
Free to download, What Drops Now showcases the hottest streetwear around the world so you can browse and shop at your leisure.
Follow your favorite sneaker brands, make a wish list, and customize your feed to see daily updates on only what you like.
Swaag
The Swaag app brings you a full sneaker enthusiast community through which you can exchange photos, battle for style dominance, and shop - all free of charge and at your fingertips.
Get discounts on top streetwear, check out the most popular styles featured in the app, and share your photo library with your sneakerhead comrades - tagging, adding custom filters, and battling your styles against others' for the top of the Leaderboard!
Get each week's best deals from Dealspotr in your inbox
This guide was published on April 13, 2018
, and last modified on April 13, 2018
.
Stores related to this article:
Jordan
,
StockX
,
Kixify
,
Nike
,
ASICS
,
Puma
,
The North Face
,
Adidas
,
Calvin Klein
,
Tommy Hilfiger
,
Under Armour
,
Timberland
,
Reebok
,
New Balance
,
Vans
,
Diadora
,
Fila
,
Sperry
,
Lacoste
,
Saucony
,
Li-Ning
,
Radii Footwear
,
Converse