Move Over, Fidget Spinners. Here are the 10 Best Squishies on the Market Right Now.
About the Author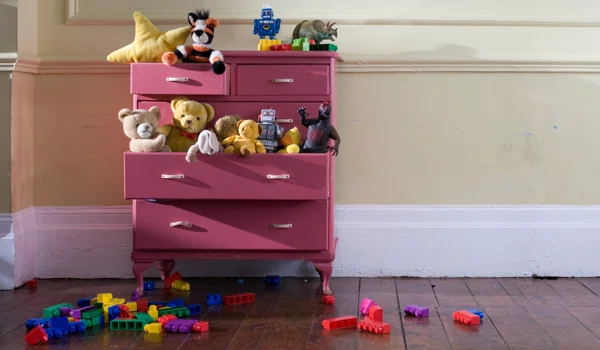 There's always a new it-toy on the horizon - and right now, that toy is a Squishy. Kids love Squishies, and they've been billed by the NYMag as the next fidget spinner.
These soft, memory foam toys are designed with cuteness in mind, and are often scented to smell like the object they resemble. While kids are the primary audience for this toy, adults have been known to keep a Squishy or two around for when they get stressed, as a type of stress ball.
The Christmas season saw parents everywhere strapped to find the exact Squishies for their children. To make sure that doesn't happen again, we've rounded up the best Squishies that exist, and where you can find them.
Voberry - Corn Squishy
One of the most popular Squishy toy designs is an ear of corn. Hey, we warned you this was a bizarre toy!
But look how cute it is! Plus this one is a bargain at Walmart.
The corn shape works, because it fits perfectly in the hand. It can even be a keychain, so you can have your very own stress-reliever anytime, anywhere.
Bekker - Lemon Squishy
Ok, we promised scented squishies. Here's the first on on our list.
The Lemon Squishy is a soft, medium-sized Squishy that is just darling. It has a pink grapefruit-like exterior with a lemon interior. Lemon won out on this one, though, because that's what it smells like!
This cheeky lemon Squishy is a cool gift for kids, plus, thanks to Amazon, you won't have to wait long to get your own.
The description says this toy is good for "focus and deep thought." Sounds useful to us!
Kawaii - Narwhal Squishy
Kawaii is a company that makes many of the best Squishies, and is known as the king of the Squishy craze. Since they're a popular maker of Squishy toys, you'll notice the company come up frequently in this article.
Something that doesn't come up as frequently? Narwhals. Narwhals are one of those extraordinary creatures that we sometimes forget live among us. Can you believe they're real?
Now, you can get a little Squishy version of a narwhal, that's also a cake. Pleasantly confused? You're not the only one.
But it's so charming! The Narwhal Cake Squishy is wonderful for the child (or adult!) with a big imagination.
It comes with a nice box, so it's good for gifting. This one is also slow-rising, so you can scrunch it and watch it go back into the original shape.
Cute Squishy - Pink Jumbo Penguin
Everyone loves penguins, and this Pink Jumbo Penguin proves it. Who can resist that little beak?
He's so sweet! This one's from CuteSquishy.com, which has a lot of amazing Squishies to choose from, but this penguin is something special.
He's scented, so he's sweet in more ways than one.
This Squishy friend, like many, has a keychain option, so you can put it on your backpack, purse, or belt-loop if you're feeling zany.
Kawaii - Jumbo Strawberry
The Jumbo Strawberry Squishy, one of the most popular, smells as good as it looks! This scented squishy is good for stress relief and also finger rehabilitation training.
It's simple, entertaining, and great for all ages. You can get it in bright red or light pink.
Squish-Dee-Lish Shopkins Squishies
Shopkins are little characters created by the inspiration of everyday shopping items. They're huge with children, so it only makes sense that there would be Shopkins Squishies.
You can find a squishy cappuccino, banana, muffin, and everything else that's edible. Series 1 offers 40 different kinds of food items to choose from. Get your hands on all of them at Toys R Us.
Hotdog Squishy
How funny would it be if you had a stress-reliever hotdog kept on your desk at work?
Well, you can live out that hilarious scenario by purchasing the Squishy Hotdog. Yet another Squishy courtesy of Toys R Us.
Equipped with mustard and relish, this squishy hotdog is going to be your new best desk buddy.
Squishy Morumotto - The Bakery Series
Do you love bread? The Bakery Series might be the choice for you.
Whether you're a bread lover, or you just want to add to your collection of food Squishies, the bakery series offers so much.
You can get a french baguette, croissant, and even brioche. It's all the fun of bread, without the carbs!
Bigbolo - Pineapple Squishy
Another scented treasure making the list is the Pineapple Squishy, sold at Sears.
He's cool as a cucumber, but smells like a pineapple! Get tropical with this fruity cutie that can be used for a door prize at a luau party or a fun gift for anyone.
Oruuum - Caterpillar Squishy
You might find this next one uncomfortable, but you have to admit they're also pretty cute.
The Oruuum Caterpillar Squishies are a little weird (let's be honest, mainly because they look like maggots), a little odd, but still, weirdly, adorable. They're small, too, so you can keep them in your pocket for a trusty stress reducer.
Say hi to your new pocket pals!
They have a special bumpy tactile feel so they sort of feel like a real caterpillar. Since they're so small, they're an ideal choice for a fidget toy, which is helpful for all ages.
Get Squishy!
Reduce stress, fidget, or buy some for the kids. Now that you're fully in-the-know on Squishy toys, you can pick out your favorite and get squeezing.
Get each week's best deals from Dealspotr in your inbox
This guide was published on January 12, 2018
, and last modified on January 12, 2018
.