Which Video Streaming Subscription Service Is Right For You?
About the Author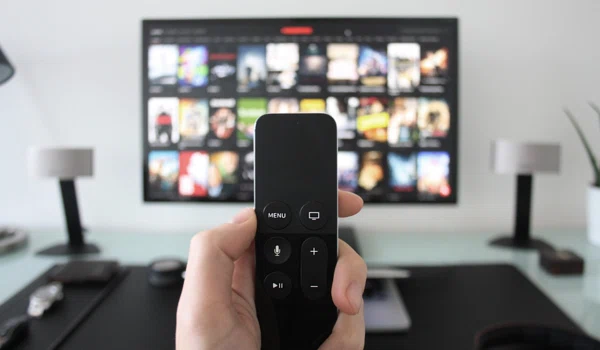 It seems like fewer and fewer people have cable or satellite television nowadays. I've never paid for cable and my parents recently canceled their cable subscription. As fewer and fewer people pay for cable, more and more are turning to streaming subscriptions to watch television so here I'll be talking about several video streaming subscriptions and hopefully you'll be able to find the one, or ones, that best suits your needs.
The Big Three
Netflix, the mainstay of streaming subscriptions, is still very much the golden standard. It not only boasts a large library of television and movies, but it's found great success in its original programming — Stranger Things, Orange is the New Black, and House of Cards to name a few. Netflix has also recently expanded their comedy programming and are continuing to expand their original content. A monthly Netflix membership starts at $8 but increases with better streaming quality and more concurrent streams.
Hulu was founded around the same time as Netflix as a joint venture between Disney, 21st Century Fox, Comcast, and Time Warner; as such, it's strengths lie more in its television content both past and present. While they've also expanded their movie selection and released their own original programming (like the award-winning The Handmaid's Tale), the main appeal of Hulu is primarily its current television content. Hulu pricing starts at $8 a month for limited ads and goes to $12 for an ad-free viewing experience.
Our last big contender, Amazon's streaming subscription is unusual since it's one not many people might have realize they already have. Amazon Prime Instant Video is a part of a regular Amazon Prime membership and like Netflix, has an extensive library of television and movies as well as exclusive original programming like Transparent and Mozart in the Jungle and also lets you rent or purchase videos that aren't available to stream. A yearly Amazon Prime membership is $99 and gets you free 2-day shipping, free music streaming, and free photo storage on top of the streaming subscription but they've also recently added a streaming-only subscription for $8 a month.
Both Hulu and Amazon also allow you to add subscriptions to network television channels HBO, Starz, Showtime, and Cinemax. Netflix and Amazon offer offline viewing meaning you can download your videos to watch on your next flight. But of these three subscriptions, Hulu is the only one who also offers live TV: for $40 a month you get local, regional, and standard cable channels in addition to the normal Hulu streaming subscription (though no Viacom networks are included meaning no Comedy Central, MTV, Nickelodeon, Spike, or TV Land) as well as a cloud DVR with 15 hours worth of recording time.
Live TV
This brings us to streaming subscriptions for live TV. Despite the popularity of on-demand streaming, live TV still holds its own appeal. We've already talked about Hulu TV but Youtube has recently launched their own live TV subscription service, Youtube TV. Like Hulu TV you get access to major network television though no Viacom or Time Warner (HBO, CNN, Cartoon Network, and TNT), but Youtube TV is still negotiating for rights and expanding their selection. Youtube TV uses an unlimited cloud DVR which will keep your shows for up to 9 months and a monthly subscription is $35.
Then we have Sony's PlayStation Vue which offers some on-demand content as well as live TV but would obviously be the most beneficial for people who already own a PlayStation. Monthly subscription starts at $40 a month and there are several packages depending on how many channels you want access to. Two other popular live TV subscriptions are Sling TV and DirecTV Now, both were started by satellite dish networks, Dish Network and DirecTV (AT&T) respectively, and they offer the convenience of online streaming but with that same live TV content. Sling TV starts at $20 / month and DirecTV Now starts at $35 / month and vary with the number of channels. For a more complete guide of what channels are offered on each live TV subscription, check out this CNET article.
Special Mention
A bit of an unexpected development, Facebook has recently introduced Facebook Watch, a free feature as a way to intentionally find and watch videos on Facebook rather than just stumbling on them. For now, it seems like it just aggregates the kinds of videos that show up in your Facebook Feed already since they suggest videos similar to ones you've watched before or that your friends have liked/watched: think cute animals, food, and people doing crazy things. The types of videos seems rather limited for now but it's early days still and there are some hints of Facebook Watch's potential popping up: high-quality sci-fi short films, NFL highlights, and a video-version of Humans of New York. Facebook Watch introduces an interesting element of social media to video-watching but I think we just need to see where Facebook will take this new feature.
Conclusion
This is certainly not an exhaustive list of streaming services, there are many smaller services which are more niche, like Acorn TV for British television or fuboTV for sports, but these are the more popular services that offer the widest selection. And another thing to keep in mind are streaming subscriptions for channels like HBO, Showtime, Starz, etc which are worth it for people who are big fans of those particular channels' specific programming but are often included in/offered as an add-on for many larger streaming subscriptions.
In the end, which video streaming subscription is right for you will depend on your own viewing habits and lifestyle. If you already have Amazon Prime, you might not need to subscribe to another streaming service or maybe you only watch a few live channels so something like Sling TV would be your best bet. The greatest advantage of cord-cutting and subscribing to streaming services is not only the freedom to watch on multiple devices wherever you want but the ability to personalize the content you're paying for. For myself, I pay for Netflix for its wide selection and original programming and also have an HBO Now subscription which is really just for Game of Thrones; this way I'm paying around $25 a month for all the movies and television I want rather than spending the $60+ that the average American pays for cable for content I don't need.
Get each week's best deals from Dealspotr in your inbox
This guide was published on September 25, 2017
, and last modified on September 25, 2017
.