10 Awesome Vinyl Subscription Boxes for Serious Audiophiles
About the Author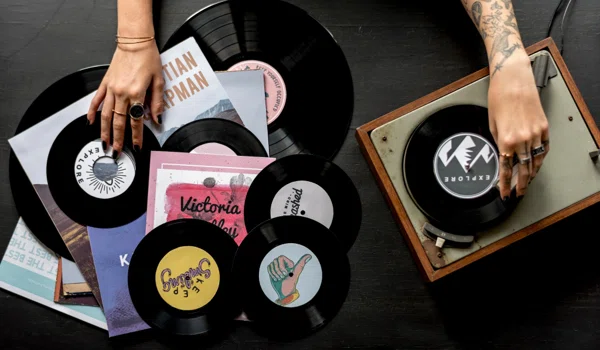 Subscription boxes have taken over how we try new products. Items are being sent to our door for us to try every month and it's inexpensive to sign up for each one.
Plus, there's a box for everything. Makeup subscription boxes give you a chance to try out new lipsticks and eyeshadows without having to commit to a full-priced full-size. Snack subscription boxes send you samples of treats to try so you know you like it before buying a full box.
Whatever your preference for products, there's one thing everyone loves - music!
And when talking about these particular subscription boxes, we're looking specifically at vinyl music. It's all about nostalgia right now, even nostalgia for things we aren't old enough to remember. Millennials are flocking to stores, buying record players as if it were the '60s all over again. As vinyl records become more and more popular, subscription box companies specifically devoted to vinyl are growing simultaneously.
Not sure which subscription box to start with? We got you covered. We made a list of the best vinyl subscription boxes for audiophiles!
Vinyl Moon
Subscribing to a record sample box every month does take a bit of risk. If you have a very specific music taste, sample record boxes may not be for you. But, if you're "musically curious and artistically adventurous" like subscription company Vinyl Moon describes, you're in for a lot of fun!
Finding new music can be hard, but this subscription box makes it easy. Vinyl Moon will make you a mixtape (er, mix-record?) each month. It's sent to you in a pretty little artsy case, and since it's a mixtape you'll be able to discover a bunch of new bands you've never heard of, right from your home record player.
Wax & Stamp
This next vinyl subscription box was, as described by creators Josh and Luke, born out of their love for the "magical places" that were (and still are!) record stores. Wax & Stamp makes carefully curated selections of music to get people into new sounds and songs monthly.
With Wax & Stamp, you'll get samples of music from all genres. The genres include dream pop, cosmic disco, 60s pop, afrobeat, hip-hop, indie-punk, soul, minimal house, funky beats, rock and roll, post-punk, and many more.
If you're open-minded and looking to expand your taste, Wax & Stamp is a great choice.
Stylus
If you're more of a beginner with music, Stylus is a fantastic way to get (or get a loved-one) started in music. It's also great for someone who wants to relive the classics!
With this subscription, you'll receive all the best albums from big names in music like Bruce Springsteen and Fleetwood Mac.
What's unique and awesome about Stylus is that not only will you receive a new record to listen to, you'll also get a bottle of wine or beer! Yes, you heard that right.
Along with records and booze, Stylus will send you their monthly magazine and art prints. The day of the month you receive your package from Stylus is going to rule!
VNYL
A little less risk goes into this record subscription. VNYL tailors the records you get to your own personal music taste. Curators from the company will hand-pick records just for you.
Every month, you'll get three new records to keep and listen to as many times as you want. Just fill out a profile of yourself telling VNYL who your favorite artists are and what kind of new music you're looking for.
VYNL also has a really cool option of creating your own recordings that are pressed onto vinyl records. For less than twenty bucks, you can send a loved on a one minute message recording that they can only listen to on the vinyl record.
P.S. if you get a friend to sign up for a VNYL subscription, you and your friends get $10 each. Not bad!
Hurd
Pressing only on 7in colored vinyl, Hurd is a stylish record box service that is for the more in depth music lover. It's also aimed at people who are into alternative and indie music.
Not only does Hurd have a neat subscription box, but they also have a blog on their website where you can discover new music daily.
Hurd is vote-based, meaning members vote which band will be pressed onto vinyl. You just hop over to their voting page, listen to the musicians, and vote!
Sign up for this one and listen to some great new music, ya hurd?
Vinyl Me, Please
Trusting someone else to curate your music can be scary, but Vinyl Me, Please makes the process quick and easy. Celebrate one incredible vinyl record each month.
As a bonus you'll get an original 12X12 album-inspired art print and a paired cocktail recipe. If you're into being the first to discover new music Vinyl Me, Please is the subscription box for you. Curators work closely with both the label and artists to create an unique collection just for subscribers.
Explore the best of what's around these days and discover some classics you may not know.   
Feedbands
Feedbands believes in working with the artists, not labels. Feedband supports independent artists who want to get their music out to the people without going through greedy record labels.
Like Hurd, this subscription is on a vote basis, so you'll vote for who you want to listen to on vinyl.
Music in this box crosses over to different genres, but they do list artists that typical members enjoy. These artists include Death Grips, My Morning Jacket, Nirvana, Fleet Foxes, etc. This way, you can get a picture of what kind of music you'll be working with.
Stones Throw Vinyl Subscription
Since record labels have caught wind of the record subscription craze, they've started subscriptions of their own.
If you're into the music that comes out of Stones Throw Records, then this is the subscription for you to join.
For Stones Throw, you sign up for a whole year. It's a flat $300 fee, and you'll get every new release sent to you as they come out.
Artists under Stones Throw include J Dilla, Washed Out, J Rocc, Madlib, and more so you'll get an eclectic choice of hip hop, chillwave, and indie music.
The Metalhead Box
Subscription for softer, indie music dominates the vinyl subscription box industry. However, there is a good one for you metalheads out here.
Rock on with The Metalhead Box, a subscription box for the metal music lovers. As "uber-metalheads" themselves, the company chooses from sub-genres like thrash, heavy, death, and black to create a well-rounded box for their customers to enjoy.
The subscriber will also get fun tidbits like posters and t-shirts. Sick!
Prescribed Vinyl
Our last subscription box recommendation is Prescribed Vinyl. With a huge library of artists across a variety of genres, subscribers are sure to find music they'll love.
You can sign up for a genre-specific subscription to Funk/Soul/Jazz or a combination of Indie and Hip Hop. The possibilities are endless.
Be sure to check out the Vinyl Wire when perusing the site to get an idea of the range of artists Prescribed Vinyl has to offer.  
Subscribe and Get Music Delivered to Your Door
Whether you're a beginner with a new turntable looking to grow your vinyl collection or consider yourself a full-on audiophile looking to get your friends on board, there's a subscription box that will cater best to your taste. 
Get each week's best deals from Dealspotr in your inbox
This guide was published on December 12, 2017
, and last modified on December 12, 2017
.