Best Walmart Cyber Monday Deals 2014 and 2015 Predictions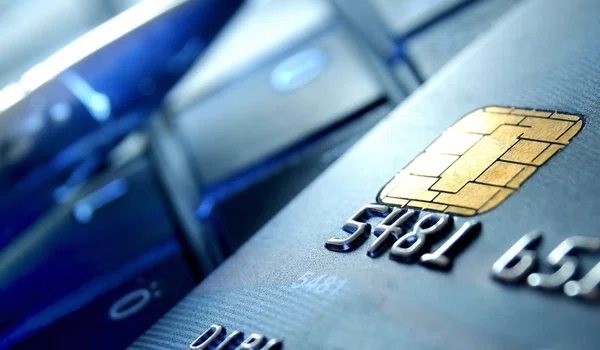 @dealspotr posted this article
Cyber Monday is a relatively new concept, but as with everything in the internet age, it has caught on very quickly. Walmart, the world's second-largest retailer, has some of the best Black Friday sales you can find, but in trying to refocus customers toward their website over the past few Black Fridays, they've made their Cyber Monday sales better and better by the year as well.
In 2014, Walmart rebranded their in-store Black Friday deals, calling the sale, "The New Black Friday." The sale started on Thanksgiving day and went through Monday. Similarly, they rebranded their Cyber Monday sale as "Cyber Week," which ran from the Saturday after Thanksgiving all the way through the following Friday. Of course, the sale centered on Cyber Monday itself, with the best deals and savings available that day, but they featured different sales each day to keep customers coming back. Bear in mind that according to Walmart, there were 500 or more items on sale during 2014's Cyber Monday sale, but they weren't all part of the advertisements surrounding the sale. If there's something you're hoping to pick up at a discount, but you don't see it mentioned in the ads, it certainly won't hurt to check out the price on Cyber Monday to see if it's on sale.
Home Electronics
For larger home electronics, Walmart seems to focus its Cyber Monday efforts mostly on televisions. In 2014, Walmart offered a 55-inch Samsung 4K Ultra HD LED HDTV for $1,000, which was $500 less than the regular price. There was one other TV in the sale as well – a 58 inch Sanyo LED HDTV – and it was $500. There was a slight deal on a PS4 bundle, but it wasn't nearly as good as the Black Friday gaming console deals. This year, expect similar sales on the TVs – they're a huge draw for Walmart. There may also be better deals for the PS4 and / or XBox One this year, since they've been out awhile longer and have had time to lower in price a bit more.
Personal electronics
There wasn't much to be said of Walmart's Cyber Monday deals for personal electronics last year. Walmart's exclusive 7-inch tablet, regularly $70, was on sale for $38. There was also a sale on a special edition version of the Nintendo DS. This year, there will likely be a similar sale on a tablet that's not too in-demand, plus one or two sales on handheld video game systems. This is a good category to check back on, because sales on other items in this category could be happening and just not mentioned in the ad.
Media
Unfortunately, DVDs, video games and CDs aren't really a big focal point for Walmart on Cyber Monday, but that doesn't mean they won't be at least slightly discounted. DVDs and Blu-Rays are a huge draw into the store on Black Friday, so Walmart certainly isn't averse to selling them at a steep discount; it's just not one of the things they're putting in the ad. So if you can't make it into the store, definitely check the website to see if things like video games, CDs and movies are part of the sale.
There are a few really great toy deals available on Cyber Monday, but outside of them, there's not much of a draw here. Last year, there was a solid discount on the 2014 holiday Barbie, which tends to stay full price most of the time, as the people who make a habit of buying it are going to buy it either way. It's not a sure thing, but there's a good chance 2015's holiday Barbie will be part of this sale again. Other than that, there are usually two or three other really good sales on toys in different sectors, so there's something for everyone.
Last year, there were more sporting goods items on sale than you may expect. There were great sales on a mountain bike, a trampoline, an outdoor basketball hoop and an indoor basketball hoop. They ranged from $40 off a $200 bike to $95 off a $150 indoor basketball hoop, so there was quite a range. Sporting goods aren't really a thing you would think of Walmart for, but if last year was any indication, they're at least a good retailer to check with for sporting goods items.
Housewares / tools
Last year, there wasn't much to speak of in the way of housewares or tools in the Cyber Monday sale, but the days that followed saw some good online deals in these categories – especially tools. Part of the reasoning here may be that these aren't usually great sellers online for Walmart. Again, though, just because they haven't been a big draw in the past doesn't mean you shouldn't look for them this year. Online sales data change very rapidly, so product categories can have drastically different revenue shares year-over-year.
Walmart tends to choose a couple of clothing items to feature during Cyber Monday and ignore the rest. Last year, there were $25 pea coats and $10 jeans for women. As with the others, this doesn't necessarily mean they'll only have those couple of items on sale this year – or even that they were the only sales last year. Those were just the big draws.
Shopping strategies
Walmart accepts payments for online orders in-store with its Pay With Cash program. You can also get free shipping with a purchase of at least $50, or you can pick up your order at the store for free.