Killer YouTube Product Reviews: 10 Examples, Plus Tips for Influencers
About the Author

Digital Marketing Manager here at Dealspotr! Email me with your questions: emily@dealspotr.com :)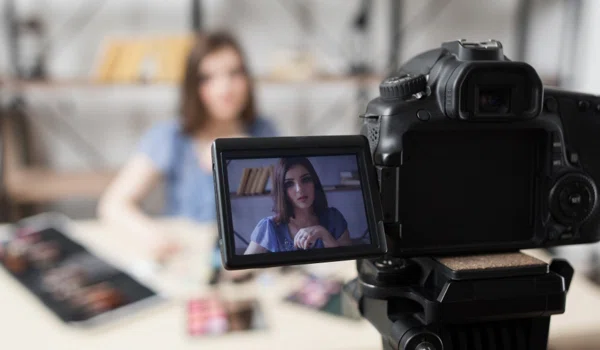 Product reviews are everywhere. Brands have realized that a product review from an influencer is an extremely effective way to increase awareness about a brand, product, or service. In turn, there have been more and more product reviews produced by influencers on blogs, Instagram, and a slew of other outlets.
But the most effective type of product review? That would have to be a video review.
YouTube is the most common place to find product reviews - and you can find a review on the platform for just about any type of product.
Whether you're just starting out as an influencer, or you're a seasoned professional, it's good to always be able to produce a high-quality video review to maximize your likelihood for securing future sponsored opportunities with other brands.
There are plenty of influencers of all sizes that are already producing great YouTube product reviews. So why not learn from the best?
Here are 10 examples of awesome YouTube product reviews, and a few things that make each one great.
10 great examples of YouTube product reviews
Mavic AIR DETAILED REVIEW vs. Mavic Pro - Casey Neistat
To start it all off, I wanted to include a video from perhaps the king of all product review videos (and YouTube videos in general), Casey Neistat.
Obviously, Neistat's been at this for awhile, so he's pretty seasoned in editing, reviewing, etc. But that means he's a great example for vloggers to aspire to when reviewing products.
Not only is Neistat informative about the drones he's comparing in this video, but you actually see him using it - one of the most important things about a video product review.
He also has the editing to boot. Good editing is what makes a YouTube video interesting - mix cuts of b-roll and shots of the product in use in with straight on shots of yourself. It will bore viewers less, and the longer they watch, the more effective your video will be.
EVAN SMASHED MY HATCHIMALS!!! Surprise Egg - Review & Destroy! - JillianTubeHD
This next example shows that you don't necessarily have to be an adult to put together a really great YouTube product review.
Jillian's review of a Hatchimal is well put together, and again, edited very nicely.
The best part about this review is that the Jillian is an example of the actual customer that would be using the product. Believe it or not, there are quite a few Hatchimals reviews on YouTube with no kids involved at all - very odd.
Jillian goes through her process of unboxing the Hatchimal egg, hatching it for the first time, and then giving a few opinions about the actual Hatchimals that were inside the egg.
The most exciting part though - which is teased in the title, is when Jillian's brother Evan (who has his own YouTube channel as well) comes in and impatiently smashes his Hatchimal's egg with a sledgehammer.
With excitement and a relatable reviewer, this video serves as a great resource for kids looking to buy the product.
What's In My Tech Bag 2018! - TechMeOut
This one is a great example of a roundup video, something TechMeOut seems to have mastered on her channel.
Since it's a roundup video, she's able to mention multiple products in the same video - something that's extra lucrative for influencers if they can get multiple brands to sponsor them in the same video.
TechMeOut primarily reviews and unboxes tech products, so it's a natural fit for the channel, and it absolutely feels like the products she chooses to review are ones she uses herself.
Some of the best things about this video include informative and interesting b-roll, with graphics to boot. Plus, you can tell that she's actually very interested in the products she's reviewing.
RIHANNA: FENTY BEAUTY - Review + First Impressions - NikkieTutorials
If you're a makeup lover, you've definitely watched a video like this one from NikkieTutorials before.
Not only does Nikkie give you a review of the new Fenty Beauty products she's trying out, she also serves up a full finished look at the end.
A great feature about this video, which is essential for all beauty reviews, is good lighting. Good lighting can make or break a video (especially one where you're facing the camera straight on) - this video has done it right.
Another cool this here is that Nikkie includes fun facts along the way in the form of pop up graphics. Just an added feature for viewers that's both entertaining and informative.
Lastly, Nikkie is very honest, approachable, and funny. She seems like a friend reviewing / recommending these products, and that's something extremely effective when it comes to video reviews.
WHAT'S HELPING ME EAT CLEAN!? - Claudia Sulewski
The next review is done in a bit of a different format than the rest. Claudia Sulewski is most notably a lifestyle influencer, who vlogs about, well, her lifestyle. So it's only natural that in her video review of Daily Harvest, she includes a whole lot of her personal life in it as well.
The video starts off with about 3 minutes of Claudia and her friends, conveniently all other YouTubers, getting together for a shooting day. It's not until almost halfway through the video that she even gets to mentioning the product.
By integrating the product so seamlessly into her daily life, it barely seems like she's promoting the brand. And as an FCC plus, she correctly points out that the video is sponsored in the video's about section.
HELLOFRESH, OUR SECOND BOX! - ItsJustKelli
Product reviews can also be for a service, like weekly meal delivery service HelloFresh.
Kelli, as a wife and mom to two kids, seems like a natural fit for this brand, and that's probably why she was selected by HelloFresh to do a review of the service. She's also solidified her spot in the subscription box review niche, adding to her credibility.
An interesting thing that Kelli does right at the beginning of the video is compare HelloFresh to other meal delivery services. This isn't done in a lot of videos, and that's usually because the reviewer doesn't want to spoil their chances of working with that other brand in the future. But sharing candid opinions like this actually enhance a viewer's loyalty to a reviewer's opinion.
The great thing about this video is that is shows Kelli (and sometimes her husband) actually cooking each meal from the box, so you know she actually put the work in to be able to review the product earnestly. She also asks her husband and two children their thoughts on the meals - something that's both informative and very endearing.
Purple Pillow Review: A 10-Pound $100 Pillow? - Freakin' Reviews
As you can tell by the channel's name, James White is known for his reviews. This review of the Purple pillow is by far his most popular, and I'll try to break down why.
First, this review is 100% honest - and you can tell this because he goes in-depth into a negative aspect of Purple's pillow: its smell.
He takes the time to attempt to remove the smell though, and also weighs the pillow (coming in at a whopping 10 lbs.).
The best part of this video though is that James goes through the pros and cons of the pillow, displaying them as text graphics in the video. He also does a follow-up 2 months later, which shows the amount of dedication put into this particular product review.
Ultimate Electric Toothbrush Review - Oral B vs. Sonicare - San Diego Dentistry
Some product reviews work really well when done by a professional, like in this comparison video of Oral-B vs. Sonicare by a dentist from San Diego Dentistry.
Since he's actually a dentist recommending these products, you know that they're legit. It's more of a professional reviewing the product, instead of just any influencer, and that creates a level of trust for a viewer.
Some constructive criticism here? Always make sure the product is in focus! We do see some solo shots of the product sans dentist, however any shots with the dentist see the toothbrush a bit out of focus.
HomePod Unboxing! - iJustine
As you've seen in a few on this list, unboxing videos are a common type of "review" video. This is in part because they show the reviewer's first impressions of a product, much in the way a regular consumer would experience it.
Fans know iJustine is an Apple fan, and if they didn't know, she says it again at the beginning of her video review for the Apple HomePod.
She's genuinely excited to be trying the product, and you can see it in her face. She goes through the complete setup of the product, and even shows some features / applications of the device - again, much as a regular consumer would.
People are watching reviews -- especially tech reviews -- so that they can see how a product works without actually buying it for themselves. And that's exactly what Justine gives them with this video.
As an added touch of personalization, she mistakenly calls her HomePod Alexa instead of Siri, which makes it all the more genuine.
NIKE Epic REACT Flyknit SNEAKER Review: Is It REALLY Better THAN...? - Jacques Slade
Last on the list is this Nike REACT video review from Jacques Slade.
Jacques is well-known for his sneaker reviews (just look at the backdrop of his videos - that's a lot of kicks) so again, he's a natural fit for this review.
One thing that makes him even more credible to be reviewing this new Nike shoe tech is that he gives actual facts about what the shoe is, and includes extremely in-depth knowledge of what he's reviewing.
A reviewer should always try to focus on reviewing things that they're super knowledgeable about. And if they're not - they should do a lot of research.
This insider knowledge alone is what makes this review great, and what keeps people coming back to Jacques for sneaker news and reviews.
A few best practices for YouTube reviews
As you can see, great product review videos all have a few things in common. I've tried to sum up the key points here:
Production quality is very important:

Lighting - Make sure you're front-lit, and always make sure the product is lit as well.

Tripod - Unless you're doing a review of something that requires you to be active, you should always use a tripod to hold your phone for shooting.

Focus: Make sure when you're showing the product in the video, that it's in focus!

Mix video with still images / graphics. This adds a bit of variety for the reader, and keeps them from getting bored.

Show yourself actually USING the product. You wouldn't think this would have to be said, but you won't believe how many electric tooth brush reviews there are out there when the reviewer never brushes their teeth.

Incorporate product into your daily life. We saw this example with Claudia from above. The more realistic it seems that you would actually use the product, the better.

Round-up posts: These are a great way to incorporate a few different products into the same video. If you're being sponsored, see if brands are willing to be included in a roundup (for example, using both a mascara product and a lipstick in a full makeup look).

If the video is sponsored, always say so in the video AND in the "About" section. This will keep the FCC happy and keep you out of trouble.

Last but not least, make sure the picture has a great thumbnail and title. It's what gets people to click on the title, after all. I think the best examples from above are JillianTube's Hatchimals, and the Purple pillow review.
Get influencer marketing insights from Dealspotr in your inbox.
This guide was published on April 30, 2018
, and last modified on April 30, 2018
.