Black Friday
About the Author

The best community for finding and sharing deals.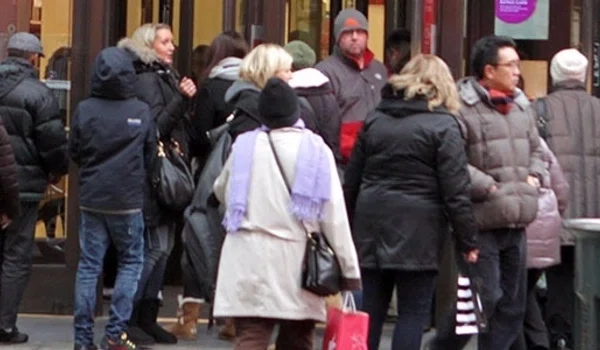 When it gets closer to the 2015 event, this page will be filled with the best killer Black Friday deals you can find, but until then, enjoy these fun facts about the year's biggest shopping holiday.
The next Black Friday occurs on November 27, 2015


Black Friday began in Philadelphia during the early 1960s. Police officers from the City of Brotherly Love derisively used the term to describe the consumer craziness that embroiled the city after Thanksgiving and before the annual Army-Navy college football game.


According to IBM, New York City came in at No. 1 in 2014 for the most dollars spent online during Black Friday. Washington D.C. was the runner-up.


Tablets drove 16 percent of online sales in 2014, compared to smartphones, which only accounted for 11.8 percent of sales (also according to IBM).


More online traffic came from mobile visitors than from desktop visitors for the first time ever in 2014. That said, a majority of purchases still came from desktop visitors (also according to IBM).


The average of emails sent by retailers in 2014 was 5.3 … an 11 percent drop from the previous year (also according to IBM).


Amazon accounted for nearly 31 percent of all time spent on shopping websites during Black Friday. The next closes competitor was Walmart at just over 5 percent (according to Kantar Media).


Kohl's achieved the highest levels of engagement on social media (Facebook and Twitter) among the major retailers during Black Friday week, besting Home Depot and Macy's. Target and Walmart were tied for the lowest levels of engagement (also according to Kantar Media).


Black Friday become the United Kingdom's biggest online shopping day of the year for the first time in 2014 (according to Experian).


In-store sales for both Thanksgiving Day and Black Friday reached $12.29 billion in 2014. While that seems like a staggering number, it was actually a 0.5 percent drop from 2013 (according to ShopperTrack).


According to stats from the Florida Department of Law Enforcement, the 2014 edition of Black Friday resulted in the third-most gun sales in the history of Florida.
Photo credit for cover image: JStone / Shutterstock.com
Get each week's best deals from Dealspotr in your inbox
This guide was published on April 20, 2015
, and last modified on April 20, 2015
.