Black Friday Online Deals
About the Author

The best community for finding and sharing deals.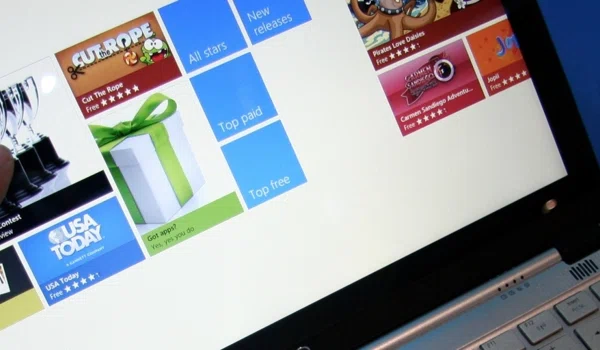 Black Friday has traditionally been centered around big door-buster deals at brick and mortar stores that woo in shoppers for a chance to buy big ticket items for a fraction of the cost. In recent years, however, big retailers have started adding online deals to their Black Friday sales in hopes of attracting shoppers who would rather stay at home than deal with huge crowds.
You'll be able to find great deals on clothing, electronics, and toys from big retailers like
Target, Walmart, and Amazon, all without the hassle of having to leave your home.
Below you'll find the best Black Friday deals.
Amazon: As the biggest online retailer, Amazon routinely offers hundreds of discounts on name-brand products. On Black Friday, expect to see deep discounts on televisions, headphones, and video games.
Target: Last year, Target offered $100 gift cards when buying Apple devices like the iPad Air or the iPad Mini, and also featured significant discounts on other electronics like Beats headphones and home appliances like a Ninja Master blender.
Walmart: Walmart's Black Friday online deals regularly include video games, vacuum cleaners, prepaid smartphones, and big screen televisions. If you plan on conducting your online shopping at Walmart, we recommend you buy your item immediately as the sales are only valid while supplies last, and last year most Walmart deals were sold out soon after going live.
Best Buy: As the biggest brick and mortar electronics retailer, Best Buy is known to feature big ticket electronics as a part of their online Black Friday deals. From high-end desktop computers like the iMac to 55-inch Samsung HD televisions, Best Buy's Black Friday online deals are great for those who want to avoid waiting for hours in line.
Sears: In addition to featuring seasonal items like snow blowers and winter boots, Sears offers big discounts on appliances like stand mixers and blenders. You'll also be able to find significant price reductions on tool sets and garage cabinets.
Home Depot: Like Sears, Home Depot will kickstart the winter holiday sale with seasonal items like snow blowers and Christmas decorations like pre-lit Christmas trees and reindeer. You'll also find hardware like ladders and heavy-duty shelves for sale.
Kohl's: Kohl's Black Friday online deals typically feature big savings on clothing and apparel, and last year the retailer offered a 15% off promocode on top of their already discounted items. You'll also be able to get discounts on bed and bath items like pillows and comforters, as well as certain furniture.
Newegg: As an online-only retailer, Newegg capitalizes on Black Friday by giving huge discounts on over 3,000 items in multiple categories like electronics where you'll find big price drops on HD televisions, laptops, and video games. You'll also be able to find heavily discounted deals on home appliances like mixers and blenders, as well as jewelry and beauty products.
Get each week's best deals from Dealspotr in your inbox
This guide was published on April 8, 2015
, and last modified on April 8, 2015
.