Black Friday Shopping Tips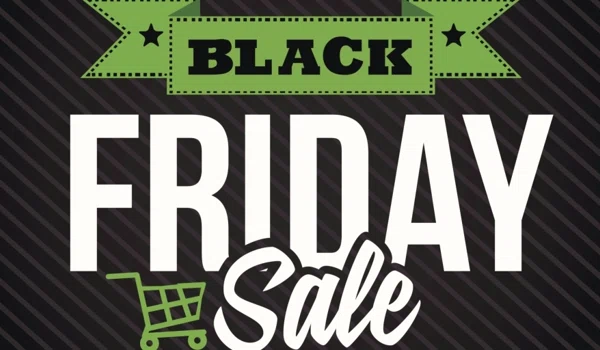 @dealspotr posted this article
The key to making the most out of your Black Friday shopping experience is to figure out your objective and go in with a plan.
Below are a few tips designed to help you have an enjoyable and productive experience, instead of a frustrating one.
Research the circulars: Before you do anything else, the most important first action you take should be to closely scan all of the circulars and identify which deals you think are the best, so you can target those deals.
Choose a store: This might seem obvious, but it's surprisingly easy to lose sight of this basic step when planning your Black Friday shopping trip. The quickest route to disappointment is realizing you'd rather be at Best Buy as you are standing in a long line outside of Target.
Stay focused: Pick ONE killer item you MUST have and build your mission around acquiring that one item. The doorbuster discounted items disappear fast, so if you aren't focused in your approach you might wind up empty handed as everything sells out right before you can get to it.
Scout the store: Some advance research can go a long way when it comes to scoring the best Black Friday deals. By familiarizing yourself with the layout of the store where you plan to shop and talking with store employees ahead of time about where they plan on placing all of their displays, you can get a leg up on everyone else.
Get in shape: Black Friday shopping is a serious competition and if you aren't fit, you'll quickly fall by the wayside as those around you race past to claim the items you've targeted. The advantage you've gained by scouting the store will quickly vanish if you walk at a snail's pace.
Power in numbers: Your chances of having a fruitful Black Friday shopping trip go up significantly if you are working with a team. Assign every group member a primary item they are responsible for getting. Odds are at least one of your partners will score their assigned item, making the effort a success.
Don't force people to join you: The power in numbers theory only works when your teammates are excited to participate. Making your spouse, friends or kids shop with you against their will is a sure-fire way to strike out on Black Friday. There is no time for whining and complaining when competing against the clock and other shoppers to score the best discounts.
Come back for seconds right before closing time: All of the top deals at the biggest stores are usually gone within minutes, or at the most an hour, of opening. That said, you can still find some outstanding bargains later in the day. One of the best times to do so is about an hour before closing time Friday night. The mad rush is gone and you can take your time to sift through everything and find a few treasures lying in the rubble.
Visit the local mom-and-pops: While everyone else is distracted by the highly advertised sales going on at Walmart and Sears, there are likely some excellent offers available at the neighborhood shop as well – and you probably won't have to stand in an hours-long line or push your way through an aggressive crowd to take advantage of them.