These 10 Book Subscription Boxes Don't Just Send Books, They Send Experiences
About the Author

Hello there! I'm a Marketing Coordinator here at dealspotr. I love dogs, books, fashion, travel and, of course, a good deal!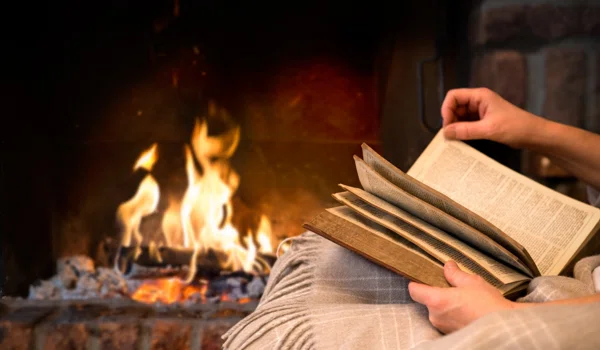 Imagine, you hold a book in your hands, and with every page you flip, with every sentence that lures you further in, you feel the story come alive.
A self-proclaimed avid reader might say they already feel this, without having to imagine. They might even say that every time they read, they leave right here, right now, and go somewhere else. And perhaps, whenever they finish a book, they feel almost empty when returning to their world after having been in a nonexistent one for so long.
It's a pity that fewer and fewer people will have the chance to experience this feeling, as the reading rate continues to decline in the United States. 2015 saw the lowest readership in adult America yet, with only 43% of American adults saying they read at least one piece of literature per year, vs 57% in 1982. Reading books is important for many reasons. For one, the level of writing, language and vocabulary skills improve the more you read. Secondly, many studies have related reading fiction with an increase in empathy. Thirdly, reading increases logic, critical thinking, memory and imagination. The literary climate continues to change and adapt to these volatile consumer trends.
Die-hard print fans fear that the advent of e-readers and audio-books may be the death of printed books forever. To the defenders of print, there is something about the act of flipping a page and reading from a book versus a screen, that completely changes the whole experience. Well, page-flippers, I have some good news! This year was the first year (since the rise of the e-readers) that saw print books increase their market share; and let's not forget that printed books are still the first choice when it comes to reading! More surprisingly, generations younger than millennials are gravitating towards print, viewing printed books as a refuge from the digital world.
As a result of these two factors, and as a result of the growing trend in monthly curated boxes, many book subscription services have begun to sprout like mushrooms in an attempt to reawaken the love of reading. Most of these book subscription services are monthly boxes that simply bring you multiple curated books of a specific genre.
With so many book subscription services now in the playing field, and with reading overall on a decline, more needs to be done by these subscription brands in order to differentiate themselves.
Whether it's a gift to yourself, your friend, an avid reader, or a literary novice, look no further! These ten book subscription boxes featured below are true differentiators that pride themselves on not just sending books, but sending experiences.
These book subscription boxes emerge at an opportune time: as print sees an increase in market share, these businesses will continue to help that trend grow. As overall readership is declining, these businesses will add additional value to a printed book, reawakening the love of reading.  
And, to the devout reader, who remained unmoved by the cultural-reading trends of today, these ten book subscription boxes will actually bring a book to life.
Once Upon A Book Club
Enter a world of magic and whimsy with Once Upon a Book Club. Predominantly aimed at a female reader, Once Upon a Book Club enables the reader to accompany a book's characters on their journey as they progress through the plot. With every book come 3-5 wrapped trinkets that are marked with page numbers. As the reader advances to the mentioned pages, they open each corresponding gift. Each gift directly references whatever is happening on that exact page in the book. For example, if the tale tells of character being given a magical necklace of sapphires, the reader may open a package to find a necklace glimmering with sapphire-blue gems! Once Upon A Book Club often tries to ensure that the included objects are either customized to the book or produced by smaller businesses. You may even find the author leaving his/her mark on a particular object. Besides also receiving a printed quote from the book, the reader will get book discussion questions with corresponding dates to discuss the topics on Instagram, creating a truly immersive experience while reading, and after! Check out the Once Upon A Book Club promos on Dealspotr.
Options: Young adult (14+) and Adult (18+).
Price: Subscriptions for 1, 3, 6 and 12 months, ranging from $34.99-$390 ($32.50 per month).
Renewal: No auto-renewal
Culture Carton
Studies show that US women read more than men. Culture Carton is here to change that. Culture Carton wants to help each man no longer be "everyman" and instead become "the Man" or the "The Cultured Man." Hey, I'm down with that idea. Every box has a theme. In each box the male reader receives a book "needed" in every cultured man's library, as well as objects to match. Often the value of the box outweighs what you pay. For your $40, you may end up getting $90 worth of goodies! Goodies can include anything from sunglasses, to ties, to organizers to spicy honey, and vary entirely based on the theme. Find out how much you can save on your first box by checking out Culture Carton on Dealspotr.
Price: 1,3,6 and 12 month packages ranging from $35-$420 (alas, no economies of scale here, $35 per box for all subscriptions).
Renewal: Automatic
Words & Wine
Now this one I know almost everyone is going to love. The best way to truly submerge your mind in a book is with the help of some liquid magic. Enter Words & Wine. This very unique wine and reading experience combines a book with a carefully selected matching bottle of wine. "What?" think you, "What fallacy is this! How can a wine match a book?"
Well, let's say you're reading Machiavelli's the Prince, or Under the Tuscan Sun (both geographically related to Tuscany), you'll find yourself paired with a lovely Tuscan wine. Or, if you're reading a medieval-esque story, like Game of Thrones, you'll find yourself receiving a wine with old world aromas. With each box you also receive collectible book wine-charms, a bookmark and a postcard explaining how the wine pairs with the book. Follow Words & Wine on Dealspotr.
Options:  Every month you have three different book genre options to choose from
Price: $35 per month, you select the time periods you want, price does not change
Renewal: Automatic
Muse Monthly
Muse Monthly sends you an adult contemporary book every month with a full sized box of specially curated tea that ties with the theme of the book. The tea is only obtained from small and local shops, and is matched with the book to create a sensory experience. Muse Monthly selects books that are either debut, female, LGBT or minority writers to empower marginalized voices while broadening the reader's mind with brilliant and unexpected literature. Keep up to date with deals on Muse Monthly by following them on Dealspotr. 
Price: Monthly, 3 month pre-pay, 6 month pre-pay: $29.50- $159
Renewal: Automatic
The Dapper Sasquatch
Hop in an airship, and allow the Dapper Sasquatch to take you on your next steampunk and futuristic Victorian (how's that for an oxymoron?) adventure. The Dapper Sasquatch targets both female and male readers. Even when compared to the boxes on this list, the Dapper Sasquatch stands out for being creative. Every month, when you open your beautiful box, you're greeted with a letter from the Dapper Sasquatch himself, explaining the goodies in your box. You receive a new steampunk novel along with 2-3 items directly related to the book. But the greatest part is, you also receive one-twelfth of an unpublished steampunk mystery tale titled The Dapper Sasquatch written by the founder. As the boxes progress, so does the story. In each box you'll find little bits and pieces of handwritten and hand crafted clues relating to the slowly-unfolding mystery of the Dapper Sasquatch. And, if you become a fan, you'll be happy to know every box comes with some Dapper Sasquatch merchandise. Follow the Dapper Sasquatch on Dealspotr, you won't regret it.
Price: 3, 6, 12 month pre-pay ($40-$420). Month to month is $35 (plus $5 shipping). One time purchase is $40.
Renewal: Automatic
Book Bath Box
Book Bath Box ensures that every time you enter your bathtub, you dip yourself into a new world. It transforms the the habit of bathing into a literary-drenched escape. With every box, you get a book (tends to be sci-fi and fantasy themed). With the book, you'll also receive objects that will transform your bathroom into the universe of the book. All the bath objects are cruelty free. These goodies may include: objects to enhance the bathing experience, a themed snack, themed accessory and themed drink. Keep tabs on Book Bath Box by following them on Dealspotr.
Price: Quarterly subscription, not monthly. Buy 1,2 or 4 quarterly prepays from $44.95-$171.80
Renewal: No auto-renewal
OwlCrate
Every month's OwlCrate box is themed. With the theme, you receive a book and related goodies. All the artisanal trinkets included only come from small businesses or individual artists. OwlCrate is special because the team scour a myriad of new manuscripts for upcoming books to introduce the reader to a completely fresh and new YA novel. In every box, you will also receive special items right from the author themselves! Go to OwlCrate's Dealspotr page to check out the latest deals before you subscribe!
Options: The OwlCrate: good for readers 14+ years old. OwlCrate JR: good for readers between 8-12 years old
Price: Monthly $29.99, 3 Month Pre-pay at 28.99 per box, $6 month prepay at $27.99 per box
Renewal: Automatic
Coffee and a Classic
Coffee and a Classic defines a classic as a book that will stand the test of time. While most of the books you may receive are indeed considered a classic by traditional definition, some are modern books that the team predicts will be future classics. Every box is completely themed around the book. With it, you receive something warm to sip, sometimes something to snack on, as well as many trinkets, some of which are hand made by the team. Don't forget to follow Coffee and a Classic on Dealspotr!
Options: Classic Fiction, Children's Classics and Classic Nonfiction
Secondary options: Coffee, Tea, Hot Chocolate, or Surprise Me!
Pricing:
Starter Classic: 1 book, 1 hot drink box, 2 bookish items $25 per box
Standard: 1 book, 1 hot drink, 1 bookmark, 1 mug, 1 snack and 1-2 additional bookish items, $38 per box
3 month pre-pay: save 5 %, 6 month pre-pay: save 10%
Renewal: Automatic
Book Voyage
If you can't tell from the brilliant wordplay, Book Voyage is a book subscription box that flies you to a different country and culture every month (figuratively speaking!). "Read the world" as you expose yourself and your senses to a new food item, a hot drink pack, and a book written by a local author, which has been translated into English. Book Voyage was made for the reader who is also a traveler at heart, and wants to broaden both their mind and their palate. Before I bid you bon voyage, follow Book Voyage on Dealspotr!
Price: Monthly, including shipping to the US is $32.14 a month.
You can also do 3,6 and 12 month prepays
Renewal: With monthly, it will auto-renew
Lola & Lark
It's never too early to awaken creativity and the love of reading in your little ones! Whether for your own children, or as a gift, Lola & Lark is sure to bring both knowledge and delight with these themed and specially curated children's boxes for children between the ages of 3-6 years old. The boxes are designed by language and speech experts, and encourage imagination, language and literacy. In each box you'll unwrap a mixture of books, high quality toys, activities and other goodies. Follow Lola & Lark on Dealspotr to keep up to date on future deals!
Pricing & Options:
Toddlers: a box for kids under 3 years old, $39.95
Monthly Small: $39.95
Monthly Large: $49.95
Renewal: Automatic

In a recent survey of over 1500 readers, a fifth of the respondents reported that after reading a book, the readers felt the characters from the book present in their own lives, either by hearing a character's voice in their head, or imaging the world around them through the character's eyes and reactions. This is termed "experiential crossing."
Whether as a treat to yourself or to someone else, give the gift of experiential crossing with these carefully curated, beautifully presented boxes. There is no better way to celebrate the return of printed books, and to spread the love of reading. The ten book subscription boxes above cover a variety of literary interests and genres. Each book subscription box, in it's own unique way, blurs the lines between a book and reality.
Now, onto the hardest question of all: which one to choose?
Get each week's best deals from Dealspotr in your inbox
This guide was published on August 21, 2017
, and last modified on August 21, 2017
.