These 11 Christmas Tree Alternatives Will Turn Your Small Apartment into a Winter Wonderland
Written by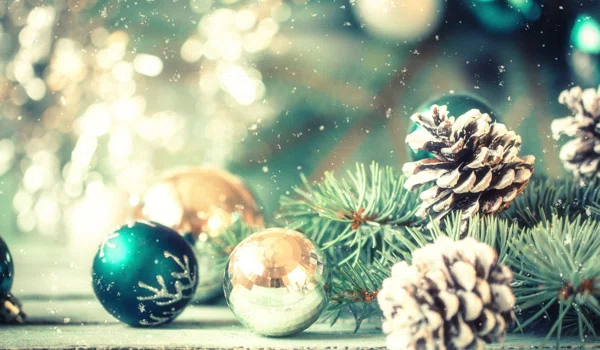 It's a little bit of a challenge to lug a Christmas tree up to your 10th floor studio apartment in NYC.
Even if your apartment, loft, room, or dorm is not as small as a tiny New York domicile, it can still be a feat trying to imagine a regular sized Christmas tree in your home.
What if you still want to be festive? Well, we're here to help you get your home in the Christmas spirit by finding an alternative to a traditional Christmas tree.
Artificial Plywood Christmas Tree
The price might initially startle you, but this Christmas tree alternative is really cool!
Made out of plywood and designed with an identifiable tree shape, the Artificial Plywood Christmas Tree is great because you can still decorate it with regular sized ornaments. It bends and folds so you can fit it into tight corners and small spaces.
No need to worry about carrying it up through small doorways and narrow apartment halls.
Then, when the holidays are over, simply fold it up and store it until next year. Look how thin it gets!
Smaller models are available on Etsy for those who need something even tinier.
Chalkboard Christmas Tree Centerpiece
If you're on an extremely low budget this year, the Chalkboard Christmas Tree Centerpiece is an adorable alternative to a big expensive Christmas tree.
For under $3, you can grab one of these from Oriental Trading and call it good on the Christmas decoration shopping!
You can make your small space a little more festive by putting this on your kitchen table or on the shelf.
Christmas Tree Card/Photo Holder
Another great tree alternative is a Christmas tree shaped card/photo holder. The St. Nicholas Metal Christmas Tree is a cute addition to your decorations.
Pick your favorite Christmas card or photo and put it on display so you can remind yourself of your loved ones whenever your home. You can pick up these personalized decorations at Kohl's.
Twig Branch Tree
This one will help you stay festive without adding anything gaudy to your home. The Twig Branch Tree is a classy way to spice up your living room.
This tree, which you can get at Houzz, is a subtle way to make your apartment, house, or shared space more homey for the holidays.
This item is handwoven with branches made of cork, so it's lightweight and easy to store.
Christmas Tree Door Decorations
If you're renting out a room with roommates or in a dorm setting, a door decoration is perfect.
The Nightscape Christmas Tree Wall Sticker is easy to apply and adds a large decoration without worrying about bumping into anything.
It's under $20, but you can get a better deal by checking Dealspotr's Rose Gal page before buying. This tree alternative creates a beautiful winter night look to the room. How cozy!
Tabletop Christmas Tree
Can't fit a Christmas tree in your house? Just get one that's ⅕ of the size!
A Tabletop Christmas Tree is a classic alternative to a large Christmas tree. It looks the same and smells the same -- it's just a little cuter.
You can still fit small ornaments on it, and you can place it almost anywhere at home or in the office. This tree is available at L.L. Bean, and you can even ship it to friends or family who may not be able to get a full-sized tree this year. During the holidays, it's the little things that count - literally.
Deluxe EZ Tree
If your want the same height and width of a real tree but can't fit it in your home, you can go with the Deluxe EZ Tree which has a bright festive appearance but can be laid flat on any wall.
You can bring it to the office without creating a mess. Plus, since this tree is available on Amazon you won't have to wait long - Prime members ordering now will get the tree before Christmas!
What a fun idea!
Feather Christmas Tree
For those who don't like the tinsel and the colorful aesthetic of Christmas, they can opt for the Birch Lane Feather Christmas Tree.
The Birch Lane website says this tree features "a cascade of silky feathers in hues of amber, sienna, and rust." It sounds like poetry!
Sold at Birch Lane, this option is a lovely and subdued way of showing Christmas spirit without committing to anything intensive. It also might be a good holiday decoration for a cabin or other rustic hideaway. Just be sure to keep the feathers away from the cats!
DIY Photo Christmas Tree
If you're into making something at home, a photo collage in the shape of a Christmas tree is always a wonderful holiday DIY project.
You can build the backing with cardboard or wood, or simply hang the photos on the wall in the shape of a Christmas tree. If you have a whole wall to spare, you could fill up the wall from floor to ceiling with photos in a large Christmas tree sized shape!
DIY Christmas Tree Ladder
We have another DIY Christmas tree alternative which is an interestingly clever trend for Christmas. We introduce, the Christmas Tree Ladder.
You can watch a how-to video or look at photos and read directions on how to make this a holiday fixture in your home.
It's an odd way to make a "Christmas tree" but it actually kind of works! You can set presents on them or hang decorations on it like in the photo below from POD.
Invisible Christmas Tree
Last on the list is perhaps the easiest Christmas Tree DIY ever. Make your Christmas tree invisible!
Found all over pinterest (and the internet in general), the invisible Christmas tree is made with only ornaments. The trick is hanging the ornaments on thin wire on from the ceiling.
This example from Not Martha shows you how it's done.
It'll take a little planning with cutting the lengths of each wire/string, but once that's done, simply loop some ornaments on and hang it all up!
Imagine how easy the cleanup will be after it's all over. That might be the biggest take-away from this whole list. By avoiding an actual Christmas tree, you save a ton of cleaning time and effort.
Merry Creative Christmas
Christmas is a time when you're looking up Pinterest photos, how-to tutorials, and shopping Amazon for hours on end. The magic is endless.
Do it yourself or get it online. No matter what you decide on when thinking up neat Christmas tree alternatives, have a Merry Christmas and Happy Holidays!
Get each week's best deals from Dealspotr in your inbox
This guide was published on December 19, 2017
, and last modified on December 19, 2017
.