College Halloween Party Decorating Ideas
About the Author

The best community for finding and sharing deals.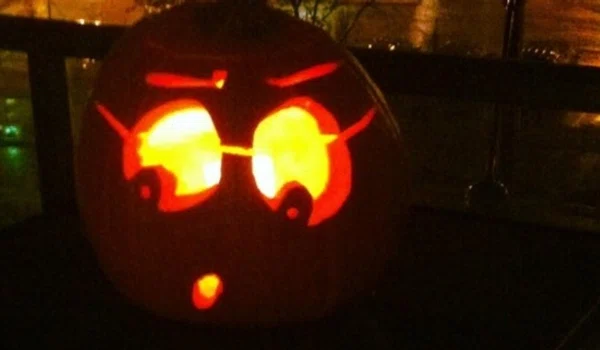 Halloween is a major holiday in college, and it presents the perfect time to throw a party. No matter if it is an intimate dinner party or a huge house party, you'll want to set the stage with great Halloween décor. Here's how to turn any space into the perfect Halloween party venue, while still sticking to a college budget.
Think Used
Your first stop should be the local thrift shop. Consignment stores and second-hand stores are treasure troves of all kinds of Halloween décor. Look for tablecloths, centerpieces, wall décor, or anything else that can be used to set the mood. Don't be afraid to think outside the box and get a little creative with your second-hand store finds. Anything can be painted or combined in a creative way to create a one-of-a-kind decoration. If you have a specific theme for your party, look beyond the Halloween section to find unique decorations to fit your vision.
Go Basic
The good news for your budget is that most college Halloween parties don't need a lot of decorations to be a huge hit. Head to a bargain big-box store like Target or Walmart for the basics: Orange and black plates, cups, and napkins, streamers, and a few fake cobwebs. The Dollar Tree (or similar dollar stores) can also lead to a jackpot of cheap Halloween décor, including plastic tablecloths, plastic skeletons, and fake pumpkins. Place a few items around the entrance to welcome guests and scatter other items around the room (especially by the food and drink area) to complete the look. The minimalist approach is best for larger parties where the focus will be on the people and their costumes instead of the décor.
Use Lights
Get in touch with the scary side of Halloween by using lights to your advantage. Lights are fairly inexpensive and can be used inside and outside to create a powerful statement. Switch out your normal light bulbs for orange or black lights to cast a spooky glow. You can also use rope light or old strands of Christmas lights to accentuate certain areas of your home. Make things extra spooky by draping fabric or tulle over the lights to soften the glow. Candles are another cheap way to add ambiance, but make sure you put them places where they won't get knocked over.
Get Creative with Pumpkins
Nothing says Halloween like a classic jack-o-lantern. Stock up on pumpkins of all sizes and use them all over for a cozy and festive feel. As a bonus, pumpkins can double as the ingredients for pumpkin pie or baked pumpkin seeds. You can also purchase fake pumpkins at many discount and craft stores like Michaels that can be used year after year. Of course, the classic pumpkin decoration is a jack-o-lantern sitting by the front door, but you can also use paint, craft tape, fabric, or other supplies to spice up your pumpkins without having to deal with the time and mess that comes from carving pumpkins. Use larger pumpkins around the entrance and walkway and place smaller pumpkins on tables and other areas throughout the party venue to keep the Halloween theme going all night.
Do it Yourself
If you're on a budget or just want to showcase your creativity, Halloween is a great time to break out your DIY skills. There are tons of tutorials online for cheap and fun Halloween crafts (Pinterest is a great source), but here are a few of our favorites that are sure to be crowd pleasers:
Fold a black garbage bag and cut out different shapes to create a large spider web that can be used as a tablecloth or on an inside or outside wall.

Cut tombstone shapes out of cardboard or Styrofoam, paint them with spray paint, and write creative names and causes of death on each headstone.

Paint a foam ball black and attach pipe cleaner legs to create a spider. This can be done with big foam balls for a big effect or with lots of smaller foam balls for an army of spiders.
Halloween decorations are definitely an excuse to have fun and get creative. You don't have to spend a ton of money or time to create a spooky atmosphere your guests will love.
Get each week's best deals from Dealspotr in your inbox
This guide was published on September 14, 2015
, and last modified on September 14, 2015
.