16 Ways Your Competitors Are Using Coupon Codes To Drive More Sales (Plus Two Bonus Ones You Have Never Heard Of)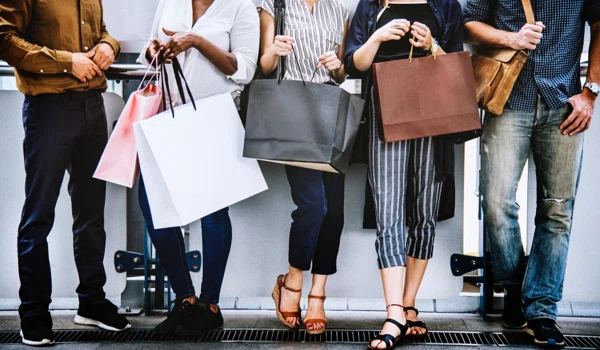 Brands often use discounts and promo codes to attract new shoppers and retain old ones. They do this to both drive sales and to maintain a loyal customer base. Customers are typically loyal to brands that give a consistent and positive customer experience, with both high-quality customer service and products. In 2017, only 16% of online shoppers and 24% of in-store shoppers said they never used a coupon to purchase something. That means between 76%-84% of all shoppers use coupons when making a purchase.

Since so many shoppers look for coupons before making a purchase, it is important for brands to think of new ways to incorporate promo codes and discounts in their marketing strategy in order to drive sales and retain loyal customers. There are many ways brands can be creative and offer discounts, and we've outlined the best 16 ways your competitors are doing so on their websites and in their stores. Check out our two bonus ideas for really creative ways to stand out and use promo codes to increase your brand's sales this year.
Types of Discounts
Percent Off
One popular way to provide shoppers with discounts is through percentage-based discounts. These come in the form of small discounts like 5% of 10% off one product, or larger discounts like 20% off or 25% a product. Percent discounts can also apply to a shopper's entire order, instead of just one particular product. This discount is one of the most popular, helping shoppers follow-through on purchases, as well as liquidating any products that aren't selling or are out of season.
Dollars Off
Getting real money taken off your purchase is another great way to attract shoppers with discounts. Dollar value discounts can come in two forms, the first being a $5 off or $10 off coupon, and another being a dollar value credit for your next purchase at that store. Both of these discounts let shoppers know you won't make them waste their money on expensive products, and that you'd like them to come back and get more discounted items.
Bundle Deals
Bundle deals are when you offer more than one product in a purchase, and sell them for less. For example, if a video came console is $200 at your store, and a video game is $35, you can create a bundle deal and offer shoppers both the console and one game for the price of $215, saving them $20 by buying both products together. This kind of discount gets shoppers to spend more than they would for buying just one product, but also save more if they had set out to buy both products. It's enticing for shoppers because they feel like they're saving money, when really you're getting them to spend more than they originally planned when they just wanted to buy a new console.
Buy One Get One
In-store promotions like buy one get one free discounts are an easy way to sell more product. While some shoppers might not purchase one product for $15, they might be enticed to spend money if they got two products for $15! These promotions are a good way to sell more of a particular product, as well as a good way to get shoppers interested in shopping at your store because you offer great discounts.
Percent Off Clearance
Clearance sale happen at every store and for every brand, but giving an extra discount on clearance items is a terrific way to both increase sales and liquidate old product or products that aren't selling. Discounts on clearance items typically look like, "Take an extra 5% off all clearance items," giving shoppers even more of a discount on marked down products. Shoppers get excited about these discounts because it means their cheap clearance must-haves are "basically free" and they feel like they're getting the best deal possible for an item that's originally pretty pricey. Liquidating old products is important for brands, because they have to make room for new incoming products and seasonal items. Products that are old, or products that not many people purchased, are often marked down extra in the clearance section to entice shoppers to finally take them off the shelves.
Free Shipping
We all know the pain of expensive shipping costs, being the main reason for shoppers abandoning carts. Offering free shipping on all orders is a great way to mitigate abandoning carts and increase your sales. You can use free shipping discounts in conjunction with minimum purchase requirements in order to drive even more sales. This means, you can say "Free shipping on all orders over $30." You can also offer free shipping to limited groups, like only USA based shoppers get free shipping while International shoppers don't, or any loyalty members get free shipping on all orders.
Free Product
Offering a free product with your purchase is a great way to give more value to your customer. Everyone likes free stuff, so including a free gift with a particular purchase value, or with the purchase of a specific item, is an excellent way to drive more sales as well as get rid of products that aren't selling fast enough. Free product promos can say either, "Get a free tote bag with all orders over $50," or "Get a free perfume when you buy two products from our skin care line." Both promotions encourage shoppers to buy more products or spend more money to get something for free.
Pros and Cons of Discounts
Benefits Of Offering Promos and Discounts:
Increase your customer loyalty and retention rates
Increase the number of new customers
Increase brand awareness
Increase your conversions and drive sales
Liquidate old products, things that aren't selling, or seasonal items
Meet monthly or quarterly sales goals
Potential Downsides To Offering Promos And Discounts:
Decrease profit from sales
Potential brand damage if you come off as having cheap product
Decrease sales outside of promotions if customers always wait for discount offers
Attract customers outside your target market
Attract money saving shoppers that aren't loyal customers
Can lower average order size
Ways To Use Coupon Codes
Abandoned Cart
One really clever way to get shoppers to fulfill their purchases is to send an abandoned cart discount. Abandoned cart means someone added products to their shopping cart on your website but then did not complete their purchase. A great way to incentivize sales is to email customers who abandoned their cart and give them a discount for completing their purchase! This comes in the form of a personal message, saying something like: "We saw you abandoned ship! Here's a code for 10% off to help you purchase those goods with confidence." Shoppers will appreciate your persistence and the extra help to get the products they want at a lower cost.
Seasonal Deals
Thanksgiving through Cyber Monday is the biggest shopping season of the year. Most brands give huge discounts on products and services, enticing shoppers to buy their products for gifts, personal use, or future Christmas gifts. To drive sales, make sure your brand is in line with these Black Friday and Cyber Monday deals! You can also create promo codes for other holidays such as Christmas deals, Easter deals, Labor Day sales, etc. to give shoppers a special discount for holidays they might celebrate or need gifts for.
Social Media
Social media is an easy way to spread promo codes, and offering exclusive codes to your social media followers is a great tactic to maintain a following base. Brands can share discounts to specific followers, thanking them for being loyal followers and customers by giving them a coupon code to use for their next purchase. These codes would be tweeted or posted on Instagram to share them only with followers, giving users a little perk for following their brand. You can also share ongoing promo codes with your social media following, giving them updates on the promotions you have on particular products or seasonal discounts.
Minimum Purchase
Many ways brands get customers to spend money is by offering money off of minimum purchases. This comes in different forms such as $5 off your $15 minimum purchase, $15 off your $50 purchase, or free shipping if you spend over a certain dollar amount. This is a great way to give customers a discount while also driving sales and getting shoppers to spend more. Kohl's offers free standard shipping with a $25 purchase. Their website shows shipping expenses to incentivize shoppers to spend at least $25 to avoid high shipping costs.
Customer Loyalty / VIP
Asking customers to join your loyalty or VIP programs is a perfect time to use a promo code. These codes incentivize customers to join your programs, and get them excited to use exclusive deals shared only with program members. These promotions come in the form of huge percentages off your first purchase, evergreen discounts they can use at any time of sale, or continuous percentages off of purchases for being a member. TJMaxx offers VIP members 15% their purchase by opening an account with them, which is a great way to get customers to save money and be loyal shoppers at your store.
Milestone Discounts
If you have a loyalty program, giving customer milestone discounts is a really great thing to do. These discounts occur when loyalty members hit certain day or goal, such as getting a discount on the anniversary of the customer's first purchase or date they joined your loyalty program, getting money off if you spend a certain amount of money at that store, or even receiving discounts for making a certain number of purchases with your brand. These milestone discounts really create a relationship with your customers, and keeps them happy while being part of your loyalty program.
Birthday Discounts
It is not too difficult to get users to sign-up on your website to receive email updates from your brand. Once incentive, however, is to offer special birthday discounts. Instead of asking for email addresses just to spam shoppers with update emails, ask your customers for their name and birthday so that you can send them a nice promo code to use on their birthday! This is a great way to connect more with your customers, as well as get shoppers to purchase new products during their special time of the year.
Influencers
One of the key ways brands are using promo codes to drive sales is influencer marketing. Influencers write product reviews for brands and get paid for doing so. Some make money based on how many sales they drive, or how much engagement their reviews receive. A great way to attract an influencer's following to buy your products, is by giving your influencers discount codes that are entirely unique to them and their personal brand. For example, giving an influencer named Anna a personal code "ANNA15" to give her followers 15% your product gives her followers more confidence that she truly believes in your product, and that she is a true partner in your business. Influencers often worry that their followers will not find their promotional posts genuine, and will question whether they believe in the product they're promoting or if they just want to get paid for saying it's great. Unique codes for influencers is one way to make their reviews genuine and exclusive for his or her followers, also helping drive up your sales.
Referrals
Discount codes can also come in the form of referrals. A referral program takes one user or customer, and offers them money or a percent off their next purchase by referring a friend to use or buy the same product. Take Postmates for example. Postmates offers a "Give $100, Get $100" referral bonus, which gives you $100 off of delivery fees if you refer a friend to join Postmates. Your friend also gets $100 off delivery fees by using your referral code to join the app. These referral incentives are a great way to get new users buying and using your products, because they give both current users and new users a little bonus for sharing the love and bringing new customers to your brand.
Subscription Boxes
Monthly subscriptions boxes are based on the notion of providing customers with a multitude of products for less than each of them costs individually. Most subscription boxes are targeted towards a particular niche, being makeup lovers, adventurers, keto dieters, etc. Typically the products provided in each box come from a lot of different brands, rather than all the products being from one brand. That's what makes a monthly subscription exciting, because customers never know what fun new products they'll get. One way to use promo codes in subscription boxes is to include them in an "insert." When you receive your monthly box, there is typically an insert included that describes each product and brand it comes from. Partnered brands that include their products in these boxes can include promo codes on those inserts, giving customers a discount if they go and buy more product after receiving their first sample in their subscription box.
Cross-Brand Partnerships
Have you ever ordered something from one brand, and received a discount for another brand inside the package? This is cross-brand partnering, where if you buy a shirt from brand X, the package it comes in will include a discount for brand Y if you use the code "BRANDX15." These codes help drive sales for both brands, giving their current customers discounts at similar brands they could be interested in. Sharing your customer base this way helps spread brand awareness and benefits both brands in the partnership.
Business Cards
A simple but tactical way to drive sales is to put promo codes on business cards. A lot of brands will pay a small fee to leaven their business cards in other stores, giving shoppers access to their discounts whenever they come across their cards. Have you ever been in an Uber and seen business cards from other brands? Partnering with people and shops is a great way to get your brand's codes out there. Handing out these cards is another way to spread brand awareness, giving passerby's a free discount to a store they could love. While this tactic requires a little more work, having promo codes on business cards can really benefit your brand if they are distributed properly and can be used with ease.
Future Promotions
Buy one get one is a typical sales tactic for many stores, but a better way to get returning customers and drive sales with promo codes is to give shoppers a promo code for their next purchase. By this, I mean that if someone buys product X, they get a promo code that says "Here's 10% your next purchase of product X." This helps bring in more sales and also helps retain customers who like getting products they were already buying, but for a discounted rate.
Emails
Many of us have experienced going to a website and immediately getting a pop-up asking for our email. While most people tend to exit out of pop-ups, the great thing about them is that they typically give you coupons and discounts for signing up with your email. This is a terrific way to drive sales with promo codes, because anyone who went to shop on your website initially would likely do so with the extra incentive of money off their purchase. The best way to do this is to have a pop-up that offers 20% off your first purchase, or an evergreen 10% off coupon to use just by signing up with your email. Websites like Forever 21 and Fabletics do this too, incentivizing shoppers to follow-through on their online shopping.
Billboards
It may be a bold move, but some brands use billboards to share their promotions. Having your brand name, slogan, and a promo code displayed in huge text by a busy street or highway is a great way to get recognition and drive up sales. Imagine a billboard saying "For 15% off use code SALE15." If that brand was something you'd be interested in using, or if it's a product you already use, seeing a large display giving you 15% off with an "easy to remember" code would get you to easily shop there again. Billboards can be pricey, but the benefits of hundreds of people seeing your brand name and seeing that discount code would really pay off in future sales.
Texting
Smart phones have become an integral part of online shopping, so text updates are now becoming more and more popular. Take Chipotle for example. Chipotle has a texting feature, where instead of receiving email updates on new products or discount options that go directly to your spam folder, Chipotle will text you when they are running a new promotion. These come in the form of promo codes, special holiday discounts, or new featured products they entice you to try by giving you money off your first order. Texting is a fast and efficient way to spread promo codes and give shoppers updates on when you have new promotions available.
Bonus Ideas For Driving Sales
Reddit
Reddit is a collection of niche communities where people can share thoughts, follow news and updates, and interact with other people around the world that have similar interests. Each smaller community of interests has their own forum where people can share thoughts, post photos, ask questions, and up vote (or down vote) other posts based on their relevance and quality. There is a Reddit forum created just for sharing coupon codes and deals, where users go to search for discounts on their favorite stores and brands. This is a unique way for your brand to share promo codes, because Reddit is a huge platform where thousands of users search each day for new content. Posting a coupon code on this forum would drive up sales and get your promo codes seen by many new shoppers that are looking for good deals.
Hotels
While staying at a hotel in Las Vegas, one of our Dealspotr team members noticed his hotel room key had a promotion on it. On one side of the key, the hotel's name was featured, but on the other side of the key, they had a promo code displayed for Uber. Uber is now a huge brand worldwide, and continuously has promo codes for new riders or special holiday discounts. Partnering with a large hotel in Las Vegas is an incredible way to get hundreds, if not thousands, of people to see and use your discounts. Every new customer staying at the Paris Hotel had a room key with Uber's promo code on it, so not only did Uber increase their customer base, but hundreds of people likely used that code while on vacation or business trips in the Las Vegas area. This partnership worked to promote both Uber and Paris Hotels because like partnering with influencers, this gave the Paris Hotel a unique code for their customers only. Partnering with hotels, or any other large business with big customer bases is one way to go the extra mile to drive sales using your brand's promo codes.
Takeaway
In 2016, the number of coupons redeemed by US shoppers was 2.2 billion. With so many shoppers using codes to make their purchases, and sales goals breathing down the backs of every brand, make sure your marketing strategy includes distributing coupon codes and discounts in new, creative ways. Stand out from your competitors and offer promo codes on new platforms, in fun ways, and in different capacities.
Get influencer marketing insights from Dealspotr in your inbox.
This guide was published on January 17, 2019
, and last modified on January 17, 2019
.