How to Save Money at Lord & Taylor Using Coupons, Promo Codes & Rebates
About the Author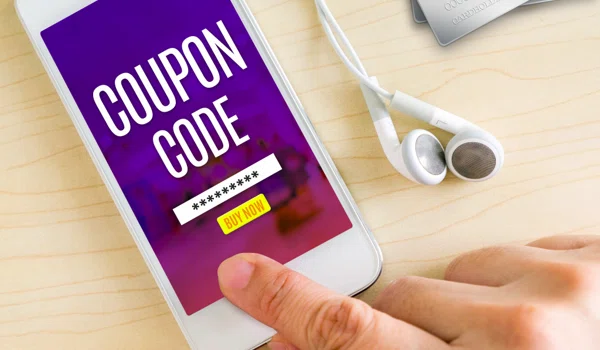 Lord & Taylor offers high-end, luxury clothing, accessories, handbags, and home decor that often comes with a high price tag. For those who want to buy a luxury watch or expensive brand of shoe, these high prices can often turn them away.
Though Lord & Taylor's prices are not likely to change anytime soon, there are several ways shoppers can save money on the brands they love. To get your Lucky Brand, Gucci, and Vera Wang products at an affordable price, use the tips we've included in this guide to save on your Lord & Taylor purchases.
Coupons
Lord & Taylor offers several coupons and promo codes for shoppers to use. These coupons include the following:
15% off regular-priced items

20% off sale and clearance items

$20 off a purchase of $40 or more
These coupons can be used online and in-store. If you have a coupon for sale and clearance items or $20 off your purchase, you can get the most savings by waiting until Lord & Taylor is holding a storewide sale. You can use both of these coupons on sale items, so your savings can grow much larger by waiting for a sale. Plus, if you wait to buy an item until it is out of season and there is a sale, you can get it for a fraction of its retail price.
Insider Tip
When using a coupon or promo code, carefully read the fine print. Lord & Taylor has been known to offer coupons with too many exclusions to easily use. Make sure your items aren't excluded from the discount before you get to the register.
Sign Up for Text Alerts
If you are someone who is always on-the-go, you should probably sign up for Lord & Taylor's text alerts. With these alerts, you'll receive style tips, news updates, and promo codes that are only given to mobile customers. When you sign up, you are agreeing to receive up to 10 texts a month, though you can opt out by texting STOP to 95555 at any time. Standard text messaging and data rates apply.
Insider Tip
If you'd rather receive email alerts, you can sign up for Lord & Taylor's email newsletter on the website. When you sign up, be sure to select the checkboxes with the departments you'd like to hear about. Then you'll only receive emails about items you want.
Shop During Sales
Lord & Taylor holds several sales throughout the year, so always be on the lookout for a new opportunity to save. Many of these sales are available during holidays, such as Christmas and Veterans Day, and others are for special occasions, such as the Anniversary or Friends and Family sales. You never know what will be included in the promotion, so be sure to browse the whole department store.
Shop the Clearance Section
Like many stores, the best place to find low prices at Lord & Taylor is in the clearance section. But, unlike many stores, the clearance section at this store is full of high-end items you actually want to buy. You'll often be able to find quality furniture, watches, home goods, purses, shoes, and clothing — all from your favorite luxury brands. Even better, these items are heavily discounted, some even 70% off their retail price.
Be sure to check the clearance section every time you visit Lord & Taylor, as you never know what you'll find, though the best time to check is at the end of every season. You'll be able to find amazing deals on all the products that are now out of season.
Insider Tip
If you see a seasonal item you like, wait until it is moved to clearance to buy. Lord & Taylor often orders too many of each item to sell, so there is a good chance that every seasonal product will eventually be moved to clearance.
On the other hand, don't wait too long to buy the item after it is moved to clearance. If the store decides to add an older seasonal product to a new seasonal line, the product will be moved from clearance and sold at full price again.
Get Free Gifts with Your Purchase
Like many department stores, Lord & Taylor offers several promotions for a free gift with a qualifying purchase. These promotions are usually available for a variety of beauty products and brands, including Lancome, Clinique, and Estee Lauder. Some gifts require a purchase with a minimum amount spent, while others are available with a purchase of any amount. There are always free gift promotions available, so check periodically to see if there is one that interests you.
Shop Through a Rebate Website
An easy way to save money on most of your purchases is to shop through a rebate site such as Ebates, BeFrugal, or SwagBucks. When you shop through your cashback website account, you get a percentage of each purchase back in cash. These percentages vary per website and change periodically, so check several sites to see which offers the best rebate. Currently, Ebates offers 3% back for your Lord & Taylor purchases, SwagBucks offers 2% back, and BeFrugal offers 6% cash back. Visit each website to see membership requirements.
Get a Price Match
Lord & Taylor offers price matches for online items from qualifying competitors. If you find one of Lord & Taylor's online items for sale at a lower price, including regular and sale prices, you can request a price match from customer service. All price match items must be identical to the product sold on Lord & Taylor's website. To request your price match, call 1-800-223-7440 and provide the competitor's website so the agent can check the advertised price. If you have already purchased the item, you can request a price match within seven days of purchase. Price matches are not available for fine jewelry.
Sign Up for the Store Credit Card
The Lord & Taylor Awards program offers membership to all customers who sign up for a store credit card. With this card, you get access to exclusive discounts at customer appreciation events, special access and refreshments at in-store events, birthday offers, and receipt-free returns. You also receive 15% off any purchases made with your store card on the day you sign up. This credit card has an APR of 25.74%, so be sure you can pay your monthly bills before you apply.
Insider Tip
If you spend more than $1,200 annually with your Lord & Taylor credit card, you will achieve premier status. With your Premier credit card, you get additional perks on top of the benefits mentioned above, including early access to new products, exclusive access to shopping events and experiences, and discounts for in-store services, such as the beauty salon, alterations, dining, and more. You also get the best available price for all products, without needing coupons or promo codes. Plus, for every $200 spent on your Lord & Taylor Premier credit card, you receive a $5 bonus card that is valid for six months.
Qualify for Free Shipping
For many shoppers, free shipping can make the difference between making a purchase and going somewhere else. At Lord & Taylor, shipping is always free for orders over $99 or beauty purchases over $49. You can sometimes find promo codes for free shipping on orders that don't reach the minimum requirements, so be looking for these coupons.
Insider Tip
If you want to get free two-day shipping on online orders at a large selection of stores, consider joining ShopRunner. This program allows members to get free shipping on qualifying items at participating stores, including Lord & Taylor. If you are interested, try the program's free 30-day trial.
Request a Price Adjustment
Nothing is worse than buying an item at full price and seeing it on sale the next day. Thankfully, with your Lord & Taylor purchases, you don't have to deal with this frustration. The department store has a great price adjustment policy to avoid these very situations. If you see that an item you recently purchased now has a permanent lower price, you can contact customer service to get a refund for the difference. All price adjustments have to be made within seven days of purchase, so keep a close eye on Lord & Taylor prices in the week following your orders. This policy does not apply to temporary price changes.
Connect on Social Media
Lord & Taylor has accounts on several social media platforms, including Twitter, Facebook, Pinterest, Instagram, YouTube, and Tumblr. The department store often posts product details, sale information, event alerts, quotes, and fashion inspiration. If you have a question or customer service concern, the store will respond to any comments or messages you send them on social media. Plus, if you like to watch beauty tutorials, Lord & Taylor offers several tutorial videos on its YouTube account.
Buy Discounted Gift Cards
Using discounted gift cards is another easy way to save money on your Lord & Taylor purchases. These gift cards are available on websites such as GiftCardGranny.com, Cardpool.com, or Raise.com. Each website offers a different discount for their gift cards, so check frequently for pricing and availability. Right now, Lord & Taylor gift cards are 15% off at GiftCard Granny.com, 9% off at Raise.com, and 12% off at Cardpool.com. Some discounted gift card websites sell in-store and online-only gift cards with different discounts, so be sure to look at both.
Get each week's best deals from Dealspotr in your inbox
This guide was published on November 17, 2016
, and last modified on November 17, 2016
.