Couponing at Old Navy: How to Save at Old Navy Using Coupons, Sales & Price Adjustments
About the Author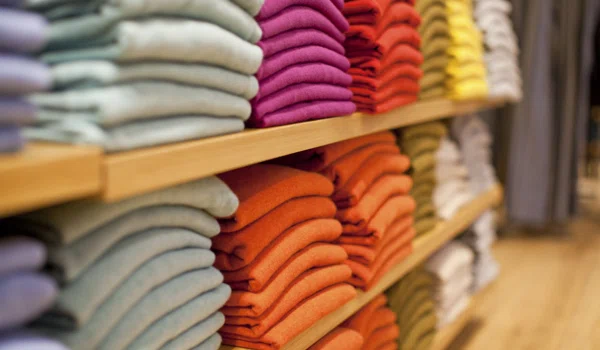 Old Navy has carved out an enormous niche in the fashion retail world by offering clothes that feel high fashion but have affordable pricing. A branch of the Gap Inc. family of clothing stores, Old Navy has locations across the world as well as a strong online marketplace.
Because we are dedicated to making consumers' dollars go further, Dealspotr researched Old Navy, looking for the many ways the retailer offers discounts and deals. We then compiled this list as a guide for shoppers to save more on the store's already-low prices.
SIGN UP FOR AN OLD NAVY CREDIT CARD
What It Is
Like most store credit cards, the Old Navy Credit Card has some pros and cons. It is easy to rack up excellent benefits and perks but the high interest rate is a red flag for some consumers.
Regular customers of the brand will find that the Visa credit card is a great way to score hefty Rewards on purchases at Old Navy as well as those outside the Gap family of stores.
How It Works
The Old Navy Credit Card allows consumers to earn points when shopping at Old Navy, Gap, Banana Republic and Athleta. Five points are earned for every $1 that is spent in-store or online. Outside those brands, Visa cardholders also earn a single point for every $1 spent. After earning 500 points, members receive a $5 reward.
There are events throughout the year which allow cardholders to score even more points. Additional cardholder benefits include early access to new items, exclusive deals on those new products, and pre-sale access to upcoming sales.
The highest level of Old Navy cardholder is the Navyist Card. This status is earned by accumulating over 5,000 points in a calendar year. Exclusive extras associated with this elite status include 20% Extra Rewards points each quarter, free basic alterations on any Banana Republic items, a private, toll-free priority help line, and free shipping on items when the code NAVYIST is entered.
During SUPER CASH periods, Old Navy Credit Card holders are able to use up to three rewards with each transaction that is made.
Insider Tip
Just signing up for the card racks up Reward points. Go paperless and enter your email address for 500 more points each.
FOLLOW OLD NAVY ON SOCIAL MEDIA
Why You Should Follow
Old Navy has a Twitter, Instagram, Pinterest, Tumblr and Facebook account. The store's social media often posts coupons which can be printed out and used in-store. Because the store's sales pass so quickly, this makes it easier to take advantage of all of their savings.
Insider Tip
Sign up for email notifications from Old Navy and get coupons sent directly to your inbox. Another great perk of registering your email is receiving a coupon on your birthday.
WAIT FOR SUPER CASH TIME
What Super Cash Is
Old Navy's SUPER CASH is a periodic program that offers exclusive coupons. The coupon amounts are based upon how much you spend on your purchase in-store or online.
In-store customers are able to earn SUPER CASH coupons of $10, $20, or $30. Online shoppers are given even more of an incentive, as they are able to earn $40 and $50 coupons. Best of all, if a $40 or $50 SUPER CASH coupon is earned online, it can be redeemed in-store.
How It Works
During designated periods of the year, customers earn a $10 off coupon for every $25 that is spent online or in-store. The more a shopper spends, the higher the coupon's value. These coupons can then be used during a later SUPER CASH period.
$10 SUPER CASH coupons require a purchase of $25, $20 coupons require a purchase of $50, $30 coupons require a purchase of $75, and so on. However, if a customer has a larger coupon, say $30, there is no requirement to spend the $75+ to use it. That coupon can be used for smaller purchases to get $10 or $20 off; the downside is that the remaining value is forfeited.
There are some restrictions on which types of items are eligible for SUPER CASH coupons. Hot Deals and Everyday Deals are excluded online, and Fruit of the Loom products are excluded in-store.
Insider Tip
When making the initial purchase to earn your SUPER CASH card, consumers are able to use one discount. The eligible amount is determined after the discount has been applied.
For the best SUPER CASH savings, try to get to the store. You can't use these coupons on online sale items, so it can be cheaper to purchase them at the in-store retail price and apply your SUPER CASH discount.
TAKE ADVANTAGE OF COUPONS AND PROMO CODES
How Old Navy Coupons Work
For in-store and online shoppers, Old Navy coupons are fairly simple and easy to find. Paper coupons are offered in a weekly ad. As mentioned above, check the store's social media accounts for printable coupons that are regularly posted. When shopping online, it is even easier to find coupons. In fact, Old Navy has a coupon page on its site. Plus, when you shop online, you can stack up to four coupons on regularly priced items.
Insider Tip
Search for "Everyday Steals" to find the latest items that are on sale on OldNavy.com. Sometimes the discounts are incredibly deep, and they offer free shipping on orders over $50. The only downside to "Everyday Steals" is the inability to use any other promos on the items.
SHOP SALES AND MARKDOWNS
How It Works
Like all retailers, Old Navy often holds sales and special promotions. Though coupon discounts are usually better at OldNavy.com, you'll often find better sales in-store. Every week, Old Navy will offer multiple one-day sales for specific items. These sales are usually announced on your local store's social media, so check there. This store also offers big sales several times a year, some storewide seasonal sales and others for specific items, such as $2 tank tops for summer and $1 hats for winter. For the best storewide sales, shop between seasons and stock up on clothes for next year.
Old Navy also has a year-round clearance section for markdown products. When looking at these items, always check the price tag. If the price ends in .47, .49, .97, or .99, that item is likely priced as low as it is going to get.
Insider Tip
If you want to find the best markdowns, shop on Mondays and Wednesdays. New products are added to clearance on Sunday and Tuesday evenings, so you'll be able to get the best products for the lowest prices.
For good weekly sales, try shopping on Thursdays which are "signage days" at Old Navy. Most of the advertised sales and signs are changed for the upcoming weekend sales, so you'll be able to see the new discounts ahead of the crowds.
ASK FOR PRICE ADJUSTMENTS
How It Works
If the dress or pants you just purchased are cheaper after your order or at another retailer, you can request a one-time price adjustment from Old Navy within 14 days of your purchase. Contact the store by email or phone and include your order number (found on your invoice or receipt) to help customer service locate the right order. If your order is eligible for an adjustment, you will receive the difference as a refund on the original form of payment.
Be aware, price adjustments are not given for final sale items or items purchased with a promo code or discount, unless the discount was for free shipping only.
Insider Tip
The best day to request a price adjustment is Monday. New sales and markdowns happen toward the end of the week, so if your item's price has dropped, you'll be most likely to see the change on Mondays.
SIGN UP FOR TEXT AND EMAIL ALERTS
How It Works
If you're open to giving your email address and phone number, you should definitely sign up for Old Navy's email and text alerts. You will receive periodic sneak peeks and exclusive offers to use with your purchase. You can enter your contact information or text 6046 to 653-689 to join. Standard text messaging rates apply.
Insider Tip
When you first join the text alerts, you will receive a coupon for $5 off your purchase on $35 or more. When you subscribe to Old Navy's email list, you will receive a promo code for 30% off your next purchase. Both coupons are for one use only.
NEVER PAY THE FULL PRICE
How It Works
When shopping at Old Navy, it's always best to wait until the items you want are on sale, preferably at least 40% off. The store has a steady sale cycle and places all of its products on sale within four to six weeks. No matter the color or size, every item will drop to at least 40% within six weeks of the in-store stock date.
Insider Tip
Every item will eventually make it to the clearance section if you wait long enough. If you can wait until your desired items are marked down, you'll be able to get an even lower price and can buy extra for gifts or next year's wardrobe.
Get each week's best deals from Dealspotr in your inbox
This guide was published on October 19, 2016
, and last modified on October 19, 2016
.
Stores related to this article:
Old Navy