Couponing at Publix: How to Save at Publix Using Coupons, Codes & Sales
Written by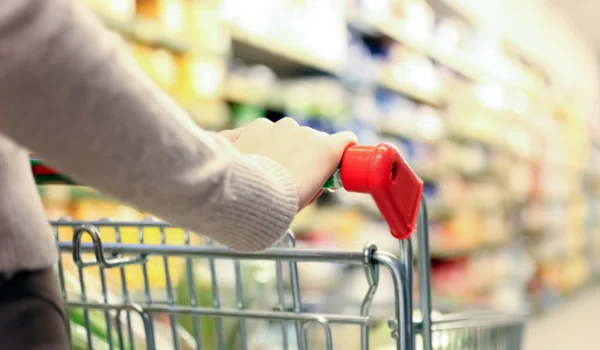 Using coupons, codes, and sales at Publix can help you save on your groceries and let you get the most for your food.
Publix is one of the largest-volume grocery supermarkets in America with stores in Alabama, Georgia, Florida, Tennessee, and North and South Carolina. Stocked with a wide range of delicious foods, this grocery store offers high-quality customer service and experiences for its shoppers.
So, what's the downfall?
Publix's high quality also means prices that are higher than you may find at other grocery stores. To help you afford the top products offered by this grocery store, we've created this guide to help you find all the ways you can save money when shopping at Publix.
Publix Coupons
The best place to start for coupons is in the store's weekly inserts and flyers, which can be found in mailers, newspapers, and at the front of the store. Publix coupons are also available in the store's clubs, magazines, and promotional booklets. You can find coupons for discounts on specific items or your entire purchase, such as $5 off for every $30 spent.
Publix accepts up to two coupons per item, one manufacturer coupon and either a Publix or competitor coupon. Coupon redemption is limited to eight of the same coupon used per household per day.
Cashiers will not accept coupons presented on a mobile device or phone, but Publix does have a digital coupon program. Once you sign up, your coupons will be tied to the phone number on your account. Select your desired coupons online before your shopping trip and they will be applied during checkout when you enter your phone number. Digital coupons are all single use and will only apply to one item.
For more information, see the coupon policy.
Doubling Coupons
Some stores in Tennessee and Georgia will double manufacturer coupons up to $0.50. There is not a set limit to how many coupons you can double, though you are still limited to eight of the same coupons per household per day.
Penny Items
In the Thursday ad in Alabama, South Carolina, and most of Tennessee and Georgia, Publix will offer a special mystery item for $0.01. Bring the Penny Item ad to the store and spend at least $10 on additional items (excluding gift cards, alcohol, postage stamps, prescriptions, and alcohol) to qualify for the special price. These coupons are limited to one per customer.
Overages
Occasionally, your coupons will save you more than you spend on your purchase. When that happens, Publix will give you the overage amount on a store gift card. This is one of Publix's greatest advantages over other stores. When you have overages at most supermarkets, your coupon will be rejected if it exceeds the item's price or your discounts will be adjusted to avoid any overages.
Manufacturer and Competitor Coupons
Manufacturer coupons and competitor coupons, as well as store coupons, are accepted for discounts.
Manufacturer coupons, issued by product companies, are usually available in newspaper inserts, magazines, coupon booklets, online, and in-store through coupon dispensing machines and tearpads on the shelves. These coupons can be stacked with either competitor or Publix coupons.
Competitor coupons are coupons from other grocery stores — such as Kroger, Winn-Dixie, Food Lion, Whole Foods, Ingles, and more — and can be found in newspaper inserts, retailer websites, and mailers. Each Publix store determines which stores qualify as competitors, so always check with the Customer Service center at your local Publix to see which coupons you can use. If you have a competitor coupon for a private label item, Publix will apply the coupon against the same item in the Publix brand line. Competitor coupons can only be stacked with manufacturer coupons.
Senior Discount Days
Publix stores in North Carolina, Tennessee, and the northern parts of South Carolina, Alabama, and Georgia offer a 5% discount on Wednesdays to customers who are 60 years and older. If you qualify for the discount, try to plan your shopping trips for Wednesdays and be sure to ask for your discount at the register.
Satisfaction Guarantee
Customer satisfaction and value are some of Publix's greatest priorities. To ensure satisfaction, Publix promises to give a full refund for any product that doesn't meet your expectations. This means that you can return any item, even opened, for a full refund if you aren't happy with it. If you don't have a receipt, make sure your item is unopened to get your refund.
Plus, if an item rings up at a higher price than advertised, the grocery store will give you one of those items for free.
BOGO Sales 
Any Publix couponer will tell you that BOGO sales are the best way to save money on the products you need. In a BOGO purchase, each item will ring up as half off the original price, which allows you to buy one item for half the price, instead of needing to buy two for the discount. Plus, you can use a coupon for both items, which will further lower the cost.
For example, if a $3 bag of candy is available for a BOGO sale, you can purchase each bag for $1.50. Then, if you have one or two "$1 off candy" coupons, you can apply them to the BOGO items, saving $2.50 per item.
*Note: In Florida, you must purchase both items in a BOGO sale to get the discount. At checkout, the first item will ring up as the original price, while the second item will be free. You can still apply coupons to both items.
Stock Up
Weekly ad sales usually last from Wednesday to the following Thursday, though some stores have weekly sales from Thursday to Wednesday. Publix's sale cycles usually last about 6-8 weeks, so make sure to get enough of the sale items you need to last until the next sale cycle. Stocking up on regularly used items when they're on sale can help you save a considerable amount of money.
Rain Checks
If you see an item advertised at a discounted price on the radio or TV, or in Publix's weekly ad, mailer, co-op ad, or website, this item will qualify for a rain check. Rain checks are issued by store management when a qualified item is sold out. Publix will issue one raincheck per item per household per day, which will allow you to purchase the item for the discounted price when it's available again. Rain checks are not issued for manufacturer, competitor, or Publix coupons.
Publix App
Publix makes shopping easy with its mobile app. Customers can create shopping lists, view sale and BOGO items, access recipes, view featured products, refill prescriptions, and access their Publix accounts to manage preferences. Use this app to save time and money on your shopping trips and plan your meals and grocery needs. This app is available for iPhone and Android.
Upromise and Savingstar
Upromise and Savingstar are rebate programs that help customers save money on their groceries. Savingstar provides the grocery offers for Upromise, so both services have the same offers. You can sign up for both Upromise and Savingstar, but you'll only be able to use each offer in one service during a promotional period. Subscribers say that redemption registration and getting money in your account is faster with Savingstar, which also has freebie offers that Upromise doesn't offer.
After signing up for either program, you can access a weekly set of manufacturer coupons for use at your supermarket. After you purchase your groceries, combined with Publix or competitor coupons, take a picture of your receipt and upload it to your account to get your rebate.
Though you can use these programs at other grocery stores, Publix is one of the few that will allow you to combine your offer coupons with store or competitor coupons for more savings.
Gift and Gas Cards
In the weekly ad, Publix will often have a coupon for $10 off a $50 gas card or gift card with a purchase of $50 or more, excluding the card. The grocery store allows you to use coupons with the purchase, but you have to meet the requirements of each offer separately. For example, if you have a $5 off $30 spent coupon, you can use this coupon and the gas or gift card coupon together, as long as you spend at least $80.
Be aware that most gift cards have an activation fee in addition to the card's cost. This fee is usually around $5, so with the coupon offer, you will be spending about $45 for your $50 gift card.
With all of these amazing deals and Publix's high-quality products, you'll always have good, affordable food on your shelves. Use these deals to get incredible discounts and share these deals with fellow couponers and shoppers
Get each week's best deals from Dealspotr in your inbox
This guide was published on October 17, 2016
, and last modified on October 17, 2016
.
Stores related to this article:
Publix