The Definitive Guide to Couponing at Boscov's
About the Author

The best community for finding and sharing deals.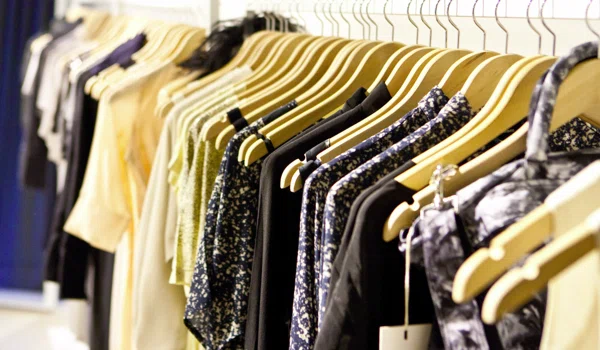 Boscov's is distinguished from other department stores because of its "mom and pop" feel. It offers name brands like Calvin Klein, Clinique, Dooney & Bourke, and Elizabeth Arden. Aside from saving on your favorite brands, you can also receive services from Boscov's optical center, gift registries, catering, and appliance center. With such a wide array of products and services, the Boscov's shopper should take advantage of all perks and discounts available.
Use the Weekly Ads
True to the old-time charm of Boscov's, the department store still offers weekly ad circulars. The great thing about the weekly ads is that you can score up to 70% off of select items and there is always a wide range of products offered. From BBQ's and vacuums to back-to-school promotions, you can usually find what you're looking for in these circulars, which can be found on their website or in print via most local newspapers. This should be the first place you look for Boscov's savings.
Inside Tip
Before you start browsing the weekly ads on the website, make sure you've selected the ads for your local Boscov's store. Each store location runs different promotions in their weekly ads. You'll see a blue link at the top of the page that allows you to change your store location. Simply enter your zip code into the search bar to find the Boscov's closest to you.
Shop the Summer Handbag Sale
Boscov's does a summer handbag sale every year, and bags of all styles are included. For example, summer handbag sales in past years have offered savings of 75% on select bags. Handbags originally priced at $40 were reduced to $9.99 and they also offered reduced shipping and promo codes for purchases over $100.
Browse the WebDEALS
The WebDEALS section of the Boscov's website is where their internet and seasonal deals can be found. This area of the site is dedicated to products that are at least 50% off (and sometimes up to 80% off). Be sure to check out the Hot Buys Shop section of the WebDEALS page – where you'll find top-rated customer picks, and "hot buys" organized by product category. You can also shop in the clearance section, which has items for as low as $5!
Insider Tip
In addition to WebDEALS and Hot Buys, Boscov's also has a WebBusters section which has items that are heavily discounted. Take advantage of the these sales and specials when you shop online. You can find everything from towels to shoes to toys and more.
Qualify for Free Shipping
When you stock up on WebDEALS, Hot Buys, or regular-priced items, your order can qualify for free shipping if you spend over $99. This special doesn't apply to heavy and home delivery items, however, due to weight and special handling. Be sure to check the home delivery guidelines and calculate this cost before you decide to make your purchase.
Insider Tip
Boscov's sometimes offers a limited-time promotion for free shipping on orders over $49. Your order must cost more than $49 before taxes are added and after discounts are applied. The same heavy and home delivery item restrictions mentioned above apply to this promotion.
Buy Discount Boscov's Gift Cards
Cardpool offers Boscov's gift cards at 12% off. You can buy both physical and electronic gift cards with varying balances. In addition, you get $5 if you refer a friend to Cardpool, free USPS shipping on physical cards, and a 100-day purchase guarantee. The site also offers a feature where you can input the card balance you wish to purchase and the site will search for cards near or under this balance. This is the perfect option if you already plan to make a purchase at Boscov's. You'll definitely get more bang for your buck by taking this route.
Insider Tip
Boscov's also does gift card promotions throughout the year. Be sure to check out the Giant Gas Deal, where Giant Food Stores offer 5x gas points on Boscov's gift cards. For example, when you buy a $100 Boscov's gift card, you'll get 50 cents off gas (up to 25 gallons) – for a total savings of $12.50. Check your local Boscov's and Giant Food Stores to find out when similar deals will run in your area. It may be worth the wait.
Use Boscov's Gift Registry
When you open a wedding registry at Boscov's they give you 15% off a couple's shopping pass and 10% off rebate on all gifts purchased with the Boscov's Registry Rewards Certificate. You'll also get 10% off most remaining gifts on your registry with the Registry Wrap-Up Discount, and free gifts just for signing up.
Insider Tip
Enjoy free gift-wrapping at Boscov's whenever you purchase a gift on someone's registry.
Utilize Promo Codes
Because Boscov's does so many weekly ads and promotions, promo codes for purchases are somewhat difficult to come by. However, Boscov's offers promo codes for gifts with purchase on many of their beauty and accessory brands. For example, one of the past deals included a free seven-piece gift with any purchase of more than $35 in Lancome products. If you plan to buy beauty products or women's accessories, make sure to check for promo codes first.
Insider Tip
Boscov's does offer printable coupons for in-store use only. The printable coupons are usually department-specific, but become more generous around the holidays. Normally, printable coupons will specify certain brands (20% off all Jockey items), or departments (50% off in the mattress department) – whereas waiting until late November or early December may help you score 40% off of your entire purchase with a printable coupon.
Sign Up for Email Promos
If you're a regular at Boscov's, or even if you have your eye on a specific item, it's worth signing up for their email alerts. You'll receive newsletters on sales and specials (both online and in-store). In addition, you can select areas of interest, so that Boscov's doesn't send you promotions that aren't relevant to your interests.
Use Your Military ID
If you or your spouse has a military ID, you may want to make an in-store purchase, as opposed to an online purchase. Boscov's offers a military discount between 15-20% with valid military ID on in-store purchases only.
Boscov's Reward Club
Signing up for a Boscov's credit card gives you membership to the Boscov's Reward Club and allows you to earn points when you make purchases with your Boscov's credit card. Once you have earned 500 points, you will have the opportunity to redeem your points for Boscov's gift card certificates that work the same as a Boscov's gift card. Depending on the number of points you earn, you will receive your gift card certificate with the next February's statement. The points system offers the following rewards:
A $5 gift card certificate for every 500 points

A $10 gift card certificate for every 1,000 points

A $40 gift card certificate for every 4,000 points

A $90 gift card certificate for every 9,000 points

A $200 gift card certificate for every 20,000 points
The Reward Club is set up with different levels, with each level offering different reward points and reward values. To understand what each level offers and how many points you can earn for each dollar you spend, see the chart below:
Additional benefits include double points on fragrance and cosmetic purchases every day, special birthday offers, exclusive events with special discounts, 100 bonus rewards points when you open your credit card, and a 15% discount on all orders the day you activate your card.
Stock Up On Seasonal Items While They're Cheap
Boscov's has seasonal items on its website year-round, but your savings will depend on when you buy. The Harvest, Halloween, and Holiday products under the seasonal tab on the Boscov's website are worth checking out during the off-season. Check out holiday decorations (and even costumes) at major discounts before the holidays approach and after they pass. You never know when you'll find the perfect holiday item to use next year.
Register to Save
Boscov offers special benefits for new customers who register with the store. This program helps you save money and time with your online orders. After you register, you will receive email notices about private sales that are only open for registered shoppers. When you shop online, your password-protected shopping cart will hold your items for up to two weeks without purchase. Your online shopping will be quicker with Boscov's Quick Shopping, which saves your online order information — but not your credit card number — to expedite your next orders. You can also track your orders before and after they are shipped.
Follow Boscov's on Social Media
Social media is a great way for stores to share behind-the-scenes information, announce sales, and engage with customers. Boscov's has accounts on Facebook, Twitter, Instagram, and Pinterest, so if you are on any of these platforms, you should definitely give them a follow. You will get access to contests, sales, deals, giveaways, discussions, and inspiration for your outfits and holiday gatherings. Be sure to check the accounts frequently, especially around the holidays. You will often find a chance to win a prize or gift card, sometimes just by commenting on a specific post. You can also get answers to any store or product questions you have by messaging the store or commenting on a post.
Shop Using a Cashback Site
Would you like to get up to 40% of your purchases back in cash? If so — and really, why not? — then you should join a rebate website for your shopping. When you shop through a website such as Ebates, SwagBucks, or BeFrugal, you receive a percentage of your purchase back as a cash rebate. If you shop using Ebates and SwagBucks, you can get 3% of your Boscov's purchase back. But, if you shop through BeFrugal, you can get a whopping 9% back! If you are interested in making an account with a rebate site, be sure to check the rebate percentages frequently, as they do change periodically.
Get each week's best deals from Dealspotr in your inbox
This guide was published on November 18, 2016
, and last modified on November 18, 2016
.
Stores related to this article:
Boscov's