The Definitive Guide to Couponing at Home Depot
About the Author

The best community for finding and sharing deals.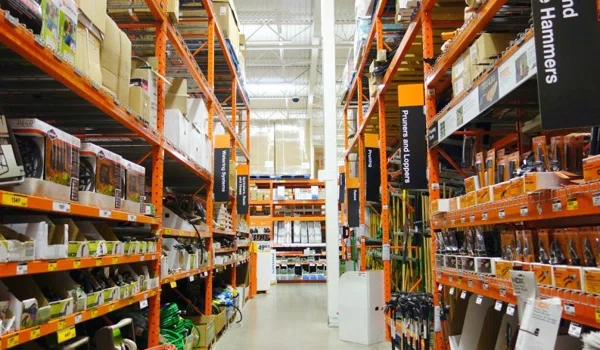 Once upon a time, most people just went to the local hardware store whenever they needed a tool or some home improvement related item. Then The Home Depot came onto the scene in 1978. Within a few years, the giant warehouse store had spread across the United States and become the go-to spot for DIYers everywhere.
The Home Depot owes much of its remarkable growth to its massive inventory and competitive pricing. There are a few strategies customers can employ to make that pricing even better, however. Read below as Dealspotr breaks down several ways shoppers can save big at Home Depot.
Visit the Home Depot Savings Center
How It Works
For those willing to shop online at HomeDepot.com, there is a section called "Savings Center" that is a must-visit for any budget-conscious shopper. This is where Home Depot puts all of its discounted items across every department. It's not uncommon to find products for 50% off or more. Also included in the Savings Center are special offers on overstock items. It takes some work to browse through all of the overstock items, but occasionally you can find just the thing you were looking for at an amazing bargain.
There aren't dedicated areas of the physical Home Depot store for Savings Center items, but there are still plenty of deals to be had if you need to buy something at the physical store. Most Home Depot locations run print inserts in the local newspaper, but you can also find a copy of the local print circular on the Home Depot website. These sales flyers are a great source for finding in-store deals.
Insider Tip
Don't forget to bookmark the Special Buy of the Day page. HomeDepot.com updates this every 24 hours with a new one-day only super sale item that is heavily discounted. Act fast if you see something you like, though, as supplies are limited.
Home Depot Rebates
How They Work
One of the most overlooked savings techniques is the rebate. It requires a bit more effort than other methods, but it can pay off big time in the end, especially for the types of items sold at Home Depot. It varies by state and municipality, but many areas offer significant rebates for buying energy-efficient or otherwise eco-friendly products and appliances. Some brands also have mail-in rebates, many of which can be quite valuable.
HomeDepot.com has a "Rebate Center" where you can search by brand, model number or category to see if any items you are considering buying are eligible for a rebate. Actually getting the rebate can be challenging, especially if it's a government-sponsored rebate, because it often requires the completion of a complicated form, but if you can save a few hundred bucks, then it's well worth the hassle.
Insider Tip
Always make sure to read the terms and exclusions very carefully when considering whether to buy an item that has a rebate available. Due to the effort required to get a rebate, it's a major waste of time to try and apply for one when it is clearly expired or otherwise not eligible for the product you plan to purchase.
Home Depot Price Matching
How It Works
A major advantage to shopping at Home Depot is its aggressive price matching policy. Not only does the store pledge to match any competitor's price for an identical in-stock item, it promises to beat that price by 10%! That's a guarantee that hardly any other stores come close to offering and can lead to big savings if the item is rather expensive. Keep in mind that this only applies to in-store purchases. HomeDepot.com will match a competitor price, but it will not beat it by 10%.
Unfortunately, nothing is as good as it seems, and while Home Depot's price matching policy is outstanding in many ways, there is a long list of conditions that must be met. Volume discounts, open-box merchandise, bid pricing and special orders are among the things excluded. In addition, labor and installation, sales tax and rebate offers are also ineligible. US News & World Report also notes that Home Depot only matches competitors' regular prices, not discontinued or clearance items.
Insider Tip
If you plan on taking advantage of Home Depot's price match guarantee, then make sure to go in prepared. Enter the store armed with a copy of the policy and proof of the competitor's price. The last thing you need is to be forced into a conflict with a cashier over a price matching issue.
Use Home Depot Promo Codes and Coupons
How They Work
When people think of coupons, they usually associate them with grocery stores, pharmacies or restaurants. Home Depot is not often thought of as a great store for couponers. That mindset needs to change, however. The store is actually a leading provider of online promo codes and in-store print coupons. It's exceedingly rare for Home Depot not to have some sort of promo code or coupon available, and during peak seasons such as Labor Day, the store tends to release multiple promo codes and coupons. Store-wide promo codes and coupons are extremely uncommon, though, so always pay close attention to what products are eligible for the coupon.
Insider Tip
By signing up for Home Depot emails and promotional text messages, you can get a printable coupon for $5 off your next purchase of $50 or more. We only recommend this for people with unlimited texting, however, as Home Depot warns you will receive up to 10 text messages per month.
Think About Signing Up for The Home Depot Credit Card
Why It's Worth Considering
Every store tries to make its branded credit card attractive, but Home Depot does an especially good job. So much so that it merits serious consideration if you are a regular customer. Here are the major perks of being a Home Depot credit card holder:
Special Financing for Major Purchases: The first purchase of at least $299 is eligible to be paid at no interest for six months. You must make your minimum monthly payment and pay the item in full within the six-month period. This can be a great way to save a lot of money if you don't have the upfront cash to buy a costly appliance, but have the means and discipline to pay for it over six months.

10% Off Your First Purchase With the Credit Card: Obviously this perk pays off the most if you buy something expensive with your first credit card purchase. Getting 10% off $20 doesn't really make the credit card worthwhile. Do note, the maximum discount is $200, so you also don't want to spend much more than $2,000, because you won't get any additional benefit after that point.

Exclusive Offers: To sweeten the pot even more, Home Depot provides a variety of offers to credit holders throughout the year. They typically revolve around zero-percent interest for particular products if paid within 12 months.
Insider Tip
If you anticipate undertaking a pricey renovation that will cost thousands of dollars, it might make sense to get the Project Loan credit card from Home Depot. With this card you can get a loan of up to $40,000 with a fixed interest rate of 7.99% and you can take up to 84 months to pay off the loan.
Save More With Discounted Gift Cards from Cardpool.com
How It Works
Just because gift cards have the word "gift" in them doesn't mean that is there only application. They can actually be a great source for savings if you buy them for yourself through a discounted gift card site like Cardpool.com. A marketplace where people can buy and sell gift cards, Cardpool.com currently has hundreds of Home Depot gift cards available for 8% off. By buying a Home Depot gift card through Cardpool.com before all store visits and then redeeming it at checkout, you are effectively saving 8% on every purchase.
Insider Tip
Cardpool.com offers both electronic gift cards and physical gift cards. Some electronic gift cards can be used online only, while others can be printed immediately and used in the store. All physical gift cards can be used either in-store or online and are shipped for free.
Get each week's best deals from Dealspotr in your inbox
This guide was published on April 14, 2015
, and last modified on April 14, 2015
.