Tips and Tricks for Saving Money and Getting Discounts at JCPenney
About the Author

The best community for finding and sharing deals.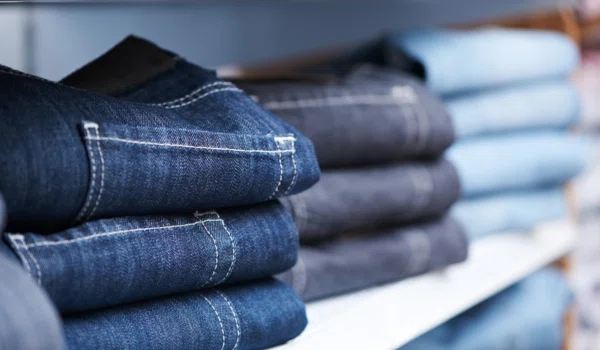 As one of the preeminent mid-size department stores in the United States, JCPenney offers many opportunities to get great deals on clothing, jewelry, electronics, and more. In-the-know shoppers can achieve even greater savings by taking advantage of several programs.
Dealspotr is dedicated to helping consumers save the maximum amount of money. With that goal in mind we compiled the best ways to achieve deep discounts at JCPenney. You can find them listed below.
Understand the Price Tags
When an item has a pink sticker on the price tag, that item is on sale and the price printed on the sticker is the sale price. If the price ends with the number seven, this means that the item is on clearance and this is the lowest price you're going to find for it. Prices that end in zero, on the other hand, are full prices. Unless you absolutely can't wait, avoid buying these items until they are on sale and/or you have a coupon for them.
Sign Up for Alerts
You can sign up for email and/or text alerts on JCPenney.com or by texting JOIN to 527365. When you sign up, you will receive a 20% coupon as a thank you. The messages you receive will include alerts for new products, sales, coupons, holiday store hours, and special events. With this program, you can receive up to eight messages per month. Standard text and data rates apply.
Shop Online Through MyPoints.com
What It Is
MyPoints.com is an online rewards program that was founded in 1996 and now has affiliations with stores like JCPenney, Macy's, Nordstrom, Old Navy, Kohl's, and many more. Similar to a store credit card, consumers can earn points at the stores they shop at most frequently. With this system, however, the shopper does not have to choose just one store to earn rewards and perks.
How It Works
The best aspect of shopping at JCPenney through MyPoints.com is that there are multiple ways to achieve great savings. In addition to earning credit towards rewards, shoppers are given coupons after completing surveys, using the refer-a-friend program, and even by just using the search function on the site. When you use MyPoints.com to shop at JCPenney, you earn 10 points for every dollar you spend.
Insider Tip
Recruit as many of your friends as possible to use MyPoints.com for purchases at JCPenney and almost anywhere else. Not only do you receive an instant 25 points for every referral, you will always earn 10% of the eligible points from your entire network!
Join JCPenney Rewards
What It Is
The JCPenney Rewards Program is a free-to-join club that offers several perks to members, which can add up for better rewards. The more you shop, the better the benefits.
Members of the JCPenney Rewards club are privy to exclusive sales and coupons at the department store, giving you the inside advantage at scoring the best deals.
How It Works
The credit-earning system is one of the top reasons to sign up for the totally-free JCPenney Rewards Card. For every dollar you spend at the store, you earn a point. After you earn 100 points, you receive a $10 off coupon. Throughout the year, the store offers "bonus points" events which allow cardholders to earn even more on their purchases.
The JCPenney Rewards Card also offers perks when you buy more than a specific amount of a designated item, such as shoes or intimate apparel. The perk is typically a coupon for $15 off of a similar item. All purchases, both in-store and online, help you earn points toward your perks.
Insider Tip
If you tend to purchase a large amount of one specific item, such as footwear, you can earn multiple rewards in a year. Using JCPenney Rewards perks is a great way to save money on the items you purchase the most.
Compare Prices Before Purchase
When you visit JCPenney, you may be overwhelmed by the sheer number of current sales. Before you get too excited about your potential savings, there are a few things to remember. JCPenney inflates product prices by up to 30% to make sale prices look better. So, even though dresses are 20% off, the price is still near the regular retail price.
To work around this pricing, be sure to search for the same item online and see what the typical retail price is before making your purchase. If you find you're getting a good price, go for it. But avoiding paying full price for a "sale item."
Insider Tip
You can use coupons on sale items, so be on the lookout for coupons you can combine with sales. You may be able to get good savings, even if the sale price isn't that great.
Look For Sales
Even though JCPenney's sale prices aren't as amazing as they seem, the department store does have some good seasonal sales. Be sure to visit the store during the holiday, seasonal changes, and back-to-school sales for helpful discounts.
No sale is bigger or better than Black Friday. In previous years, JCPenney has distributed a 70+ page catalog with sales, deals, and doorbusters for this national shopping day in the weeks leading up to the event. If you are a dedicated Black Friday shopper, don't miss this sale!
Sign Up For A JCPenney Credit Card
What It Is
The JCPenney Credit Card offers many of the same incentives as the Rewards Program, plus additional benefits. JCPenney cardholders can accumulate points more quickly than those in the free Rewards Program.
How It Works
There are three levels of cardholder at JCPenney. The first is the standard credit card holder, which has no spending requirements for members. If you spend $500 in at least two days and use your card for payment, you are upgraded to Gold Status. Spend $1,000 or more in at least two days and you become a Platinum member.
As a standard cardholder, you are able to take advantage of exclusive offers, extra benefits and bonus points for your Rewards account. Gold members get all of these advantages as well as a birthday gift, passbook deals, and special coupons throughout the year. The cherry-on-top for Platinum cardholders is free shipping on all online orders.
Your points expire at the end of the month, so be sure to use them as soon as you can. Also, be aware that points come in increments of 100, so if you only spend $99, you won't receive any points.
Insider Tip
When you sign up for the credit card, be sure to do it at the in-store Sephora location. You will receive a storewide 15% off coupon and a box full of Sephora freebies.
Get a Price Match
JCPenney will match the advertised price of any local competitor. Just bring the competitor's paper ad — online prices are not matched — to the store and you'll get the lower price. If you have already bought the item, you can request a price match within seven days of your purchase. Just bring the ad and your receipt to the customer service desk to get a refund.
Additionally, if the price of a product drops at JCPenney within seven days of your purchase, you can request a refund for the difference.
Ship Orders to the Store
If your online order doesn't qualify for free shipping, get it sent to your local JCPenney instead. All orders over $25 can be shipped to the store for free, so take advantage of this option. And, if an item you want is out-of-stock at your local store, you can ask an employee to get the order shipped to the local store for free. With both options, just visit your store to pick up your order when it's ready.
Take Advantage of Coupons and Promo Codes
How JCPenney Coupons Work
For several years, JCPenney opted to forgo tradition and do away with coupons and discounts, claiming it would lower "inflated" prices. While the company believed consumers would love the new approach, they didn't. At all.
JCPenney recently brought back their coupon and sales-event system. Like all department stores, taking advantage of coupons and limited-time offers is a great way to save a ton of money on purchases. While going back to the old model did see the store return to "inflated" pricing, savvy consumers are able to save more than before by combining store's coupons and sales.
JCPenney offers three types of coupons: rewards, free shipping, and discount coupons. If you have two or more of these coupons, the department store will let you stack them on a single order. To make sure you reach the minimum purchase requirements for each coupon, the store will usually apply the coupons in this order: discount, then reward, and then free shipping.
There are several places to find JCPenney coupons. The online coupon page offers deals like 30% off most merchandise and coupons for discounts in the Men's, Kids, and Home departments. These coupons can be combined with the JCPenney Credit Card and JCPenney Rewards programs for even deeper discounts.
There are some brand limitations on coupons, so be sure to read the fine print before heading to the checkout line.
Insider Tip
Complete JCPenney's customer-service survey online and receive an instant 10% off coupon!
Purchase Discounted Gift Cards
If you want to save money without having to find coupons or schedule your shopping around sales, consider buying a discounted JCPenney gift card. Using websites such as GiftCardGranny.com or Raise.com, you can save up to 12% on the gift cards and items you purchase at the department store. While this isn't a huge discount, it's an easy and hassle-free way to save.
Get each week's best deals from Dealspotr in your inbox
This guide was published on November 6, 2016
, and last modified on November 6, 2016
.
Stores related to this article:
JCPenney