The Definitive Guide to Couponing at Kohl's
About the Author

The best community for finding and sharing deals.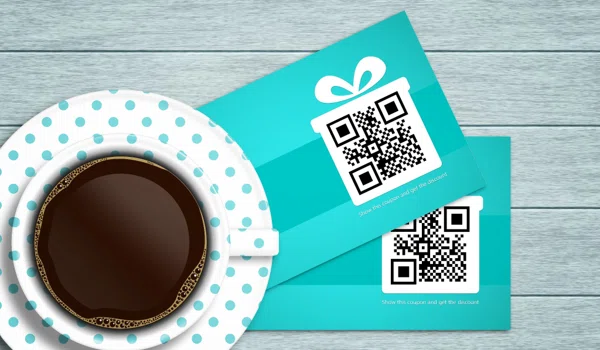 By offering incredibly low prices on decent quality merchandise, Kohl's has attracted legions of shoppers and achieved unprecedented scale. With approximately 1,200 stores across the United States, Kohl's has more nationwide locations than any other department store. One of the main reasons Kohl's most loyal customers keep coming back is because the store provides so many ways to secure amazing deals. Learn how to become an expert money-saving Kohl's patron yourself by reading below.
Capitalize on Kohl's Cash Events
How It Works
Kohl's Cash is a unique program that allows customers to earn store credit during special sales events if minimum spending requirements are met. Kohl's frequently has weekend Kohl's Cash events in which customers can earn $10 in Kohl's Cash for every $50 they spend at the store or on Kohls.com. Kohl's Cash functions much the same way a store-wide coupon does. For example, if you bought four items that came out to $25 and you had $20 in Kohl's Cash, then your bill would be $5. If you bought $20 worth of stuff, then you would only have to pay any applicable sales tax and the items would be free.
Reasons Why Kohl's Cash Is Superior to Similar Store Programs
Avid Kohl's customers simply adore Kohl's Cash and it's understandable why once you start digging into the details. Here are several characteristics that make this program so beloved and unique:
You Can Use Leftover Kohl's Cash on Subsequent Transactions: Unlike a traditional coupon that carries no value beyond its initial redemption, Kohl's Cash can be used for multiple transactions within the redemption period. In this way, it works more like store credit than a coupon. As an example, if you have $20 in Kohl's Cash but only buy $10 worth of stuff, then you can still use the remaining $10 in Kohl's Cash the next time you shop in the store or online.

You Can Combine Kohl's Cash on Sales and Clearance Items: Most Kohl's Cash type programs offered by other stores are not applicable to sale or clearance items and typically have lengthy and complicated terms and exclusions. Kohl's Cash has no such limitations. You can use it on anything the store sells, including any sale or clearance items or otherwise discounted products. The only exceptions are that you can't use it toward Kohl's gift cards or on Kohl's Cares for Kids charitable merchandise. You are also excluded from using it on Wayfair.com products (an online-only partner of Kohl's).

You Can Stack Kohl's Cash With Coupons/Promo Codes: There are no restrictions to stacking any Kohl's coupons you have with your Kohl's Cash. The only thing to remember is that the coupon gets applied before any store-wide coupons do. For example, if you have a 20% off store-wide coupon and $20 in Kohl's Cash and you buy $100 worth of merchandise, the $20 Kohl's Cash will be taken out first, leaving you with 20% off $80 for a total bill of $64.

You Can Redeem Kohl's Cash Retroactively: Say you have $10 in Kohl's Cash, but forgot it at home and bought something or $20 at Kohl's. You are allowed to come back later with the Kohl's Cash and go to customer service and they will credit you back $10.

Kohl's Rounds Up: This is truly rare. If you spend $48, instead of $50, Kohl's will still give you $10 in Kohl's Cash even though you fell short of the $50 requirement, because the company "rounds up" your purchase.
Insider Tip
Kohl's Cash does have specific redemption cycles, so you only have a limited time in which you can use it, often a week. Your best bet is waiting to buy at Kohl's until you are ready to make frequent purchases, so you can fully take advantage of Kohl's Cash.
Become a Yes 2 You Rewards Member
In addition to Kohl's Cash, Kohl's also offers a more traditional rewards program. It's completely free to join and provides a fantastic opportunity to save even more when shopping at Kohl's.
How It Works
The Yes 2 You rewards program is pretty simple. You have the option of signing up in-store at the register, online at Kohls.com or by using the Kohl's mobile app. The only information required is your name, email address, birthday and phone number. If you sign up in-store, you will need to link your membership to your online account in order to take full advantage of the program.
Yes 2 You members collect points on all Kohl's purchases (with the exception of gift cards or Wayfair.com online partner purchases). Each dollar spent at Kohl's equals one point. It usually takes about 48 hours for points to get added to your account. You automatically receive $5 in Rewards Cash every time you surpass the 100 point threshold. Rewards Cash can then be redeemed on anything sold at Kohl's (again with the exception of gift cards or Wayfair.com items). Rewards expire roughly 30 days after issuance and points expire after a year. You can check your point balance by clicking account and then Yes2You Rewards on Kohls.com or by tapping Yes2You Rewards on the Kohl's app.
Insider Tip
In addition to the standard Rewards Cash benefits, Yes 2 You members also receive a special birthday gift and are given multiple opportunities throughout the year to earn bonus points. Members also get at least eight exclusive savings opportunities annually.
Shop Online With Promo Codes and In-Store With Coupons
How It Works
As if Kohl's Cash and Yes 2 You weren't enough, Kohl's also delivers when it comes to promo codes and coupons. They frequently release high quality store-wide and department-specific promo codes that can be used to get discounts on online purchases made at Kohls.com. If you are shopping in-store, you can use Kohl's printed coupons. They are often available via postal mail or newspaper inserts. You can stack department-specific coupons with store-wide coupons to get an even bigger discount, but unfortunately Kohl's does not honor manufacturer coupons.
Insider Tip
Don't expect a Kohl's promo code or coupon to work for anything. There is a long list of excluded brands that includes most of the major ones. Instead, use promo codes and coupons on off-brands and save your Kohl's Cash and Yes 2 You Rewards Cash for the brand names.
Capitalize on Clearance Sales
Understand Kohl's Clearance Sales
Like many department stores, Kohl's offers its very best deals during clearance sales. Unlike many department stores, Kohl's does not generally treat clearance items different than other items. You can use Kohl's Cash, Yes 2 You Rewards Cash, promo codes and print coupons on clearance items to score significant discounts.
Insider Tip
Kohl's has something called "Final Clearance" which serves as the last stop for its sale merchandise. These items are generally listed with the biggest discounts the store offers, sometimes up to 90% off.
Leverage Kohl's Price Matching Policy to Your Advantage
How It Works
As we've already discussed, being a loyal Kohl's shopper pays off big time, whether in the form of Kohl's Cash or Yes 2 You Rewards Cash. The only problem with being a loyal shopper of any store is that you lose potential opportunities to get a better price for the same item at competitor stores. Kohl's recognizes that, however, and has instituted a price matching policy to help ease those concerns. If you bring in a copy of the competitor ad with the exact item listed at a better price, Kohl's will match it. Bear in mind, though, that Kohls.com does not participate in price matching, so this strategy only works at the physical stores and many top brands are excluded.
Insider Tip
Kohl's also offers price adjustments. If you have bought a regular-priced Kohl's item that has gone on sale (clearance markdowns are not eligible) then you can return the item to Kohl's within 14 days and you will get a refund for the difference. You must have the original sales receipt in order to get the adjustment. Coupons and promo codes still apply to the adjusted item.
Buy Kohl's Gift Cards from Cardpool.com
How It Works
A quick and easy way to squeeze out a few extra bucks from your Kohl's shopping trips is to buy discounted gift cards from Cardpool.com. The site sells discounted gift cards for tons of stores and it's Kohl's gift card discount amounts to 4% off. In numeric terms, this means you can get a $25 gift card for $1 off. When you think about it, this small discount can add up quick, especially combined with Kohl's Cash and Kohl's Yes 2 You Rewards Cash. If you have $30 in Kohl's Cash, $20 in Yes 2 You rewards Cash and eight $25 Kohl's gift cards (that cost $192, instead of $200 on Cardpool.com), then you can buy $250 worth of Kohl's merchandise for only $192. If you bought clearance items and used coupons, then the savings can quickly reach epic status.
Insider Tip
Cardpool.com sells both electronic Kohl's gift cards that can be printed at home and used at the store (or just used on Kohls.com) and physical gift cards that are sent to you via postal mail with no shipping charge. The advantage to the physical cards is that they come in more denominations, so if you need a smaller or more specific amount, you'll be better off getting a physical card. Otherwise, it's probably more convenient to opt for the electronic gift card since you can get it immediately.
Get each week's best deals from Dealspotr in your inbox
This guide was published on April 14, 2015
, and last modified on April 14, 2015
.
Stores related to this article:
Kohl's