The Definitive Guide to Couponing at Macy's
About the Author

The best community for finding and sharing deals.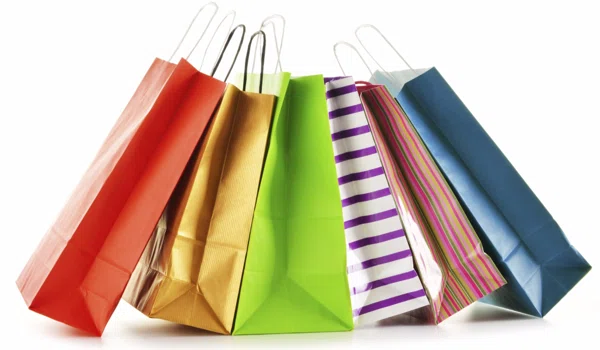 Macy's is one of America's iconic department stores. Having started in 1858 in New York City as a dry goods store, Macy's has continually grown over the last 150-plus years and become one of the most enduring brands in U.S. history.
One of the main reasons Macy's has managed to capture the hearts (and spending cash) of so many generations is that it has always sold high quality merchandise and popular brands at affordable prices. Macy's does a good job of making it easy for amateur shoppers to get a decent price on almost anything, but where Macy's really excels is in its ability to provide expert bargain hunters a multitude of ways to find amazing deals. The more savvy a shopper is at Macy's, the more likely he/she is to save tons of money.
At Dealspotr, we are dedicated to helping you save as much money as possible while shopping, so we've compiled several methods you can use to score incredible discounts at Macy's. Find them below.
Join the "Plenti" Rewards Program
What It Is
Launched on May 6, 2015, the Plenti Rewards Program is still unknown to many shoppers. It is operated by American Express and includes partners AT&T, Exxon, Rite Aid, Direct Energy, Enterprise Rent-A-Car, Nationwide Insurance and Hulu, in addition to Macy's. The program is free to join and doesn't require you to divulge any payment or billing information. It works much like many grocery store loyalty cards. There is no commitment or strings attached and even though it's run by American Express, it's not linked with any credit or debit cards, so it will have no effect on your credit report.
How It Works
One of the best parts about Plenti is how simple it is to understand. You earn 1 point for every $10 spent on qualifying purchases (most qualify) at Macy's and 2 points for every $10 spent on beauty and fragrance purchases at Macy's. Each 100 points you earn equals $1 and you can start redeeming your points once you earn at least 200 points. There are also periodic special offers in which you can earn extra points, such as getting 200 points after your first single-transaction $100 purchase at Macy's.
The best part? You also earn points when you shop at any of the other Plenti partners and you can use those points at Macy's. For example, if you fill up at Exxon, you can get 1 point for every gallon of fuel. If you already use Exxon, AT&T, Rite Aid, etc.; the points add up quick and so do the savings at Macy's.
If you are willing to consider applying for a Macy's American Express credit card (or already have one), then the value of Plenti really takes off. Instead of 1 point for every $10 spent and 2 points for every $10 spent on beauty and fragrances, you'll get 1 point for every $1 spent and 2 points for every $1 spent on beauty and fragrances. In addition, you'll earn 1 point for every $1 spent anywhere using your Macy's credit card as long as the card is linked to your Plenti account. Points add up real fast this way, especially if you build up additional credit by capitalizing on bonus point offers at Macy's and the other Plenti partners.
Insider Tip
Once you have activated your Plenti card, you can access your points balance from any device using the My Plenti app or by going to Plenti.com or Macys.com. We advise you to let your Plenti points build up over the course of a year and then redeem them all at once on a higher-priced item at Macy's that is also being heavily discounted. That way you can potentially get a valuable product for free, or at least for pennies on the dollar. Do bear in mind that Plenti points expire after two years, so you can't wait too long to redeem them.
Always Use Store Coupons and Macy's Promo Codes
How Macy's Coupons Work
Macy's is extremely generous with its coupons and promo codes, but that generosity comes with a catch. Macy's attaches a lot of terms and exclusions to its coupons and promo codes. Just because a coupon might say it is valid store-wide doesn't necessarily mean that is the case. In fact, quite the opposite. Macy's "store-wide" coupons generally have lengthy lists of exclusions.
For example, you probably won't be able to use a 25% off store-wide coupon on any luxury brand names and half of the store's departments are also likely to be excluded. Additionally, the terms are usually somewhat onerous with quick expiration dates and limitations on how you can stack various coupons together. Some coupons are also only available to Macy's credit card holders.
All of that said, Macy's coupons and Macy's promo codes are still worth the hassle because of their frequency and value. Macy's releases new coupons and promo codes almost every week and they do change up the exclusions, so that various products are eligible at different times. As long as you are patient and pay attention to the fine print, you can save a significant amount of money using Macy's coupons and promo codes.
Insider Tip
Check back every Friday on Dealspotr.com to see the latest Macy's promo codes. In an effort to encourage weekend shopping, Macy's loves to unveil a whole new set of promo codes on Friday. If you are more of an in-store shopper, then make sure to check your mail box or the local newspaper for Macy's sale ads late in the week as they typically include print coupons. You can also check out the Macys.com coupon page for their latest offers.
Take Advantage of Clearance Sales
Explaining Clearance Sales
Macy's carries a huge inventory, so preserving store and warehouse space for hot new items is always crucial. The store simply can't afford to waste valuable room on items that are either out of season or performing poorly sales wise. So what does Macy's do with all that unwanted stock? It announces huge clearance sales and makes all of it available at a huge discount. This allows the store to recoup some value for items it needs to get rid of and provides the customer an opportunity to find some fantastic deals.
Unlike some stores that rarely have clearance sales, Macy's is so big and changes its products so often, that it is almost always having a clearance sale for one department or another. Macy's clearance sales really are a shopper's best friend.
Insider Tip
You'll get the best prices and nab the biggest bargains by shopping for items that are about to be out of season. For example, your best bet for buying a winter coat is to start shopping in late February or early March. Likewise, you'll want to get a swimsuit at the end of August or beginning of September. This principle even applies to bed, bath and kitchen items. Take linens for instance. Towels that have a spring-type look to them will likely be put on clearance in June, whereas they'd probably be the full price in March.
Get 15% Off by Setting Up a Profile on Macys.com
How It Works
Like most retailers, Macy's wants you to register for their web site. Unlike many retailers, it incentivizes you to do so by giving you a 15% off coupon just for signing up. Thankfully, signing up for a Macy's profile is relatively painless. In order to sign up, you just have to complete a Macy's profile with your name, address, email, birth date and gender. Once you've filled out your profile, Macy's will email you the coupon.
Insider Tip
Ask your friends and family if they have Macys.com profiles. If they don't, then check and see if they are willing to let you set up a profile for them. You can use their email address (or even one of your secondary ones if they don't want to receive emails) and get another 15% off coupon for each new customer you register.
Download the Macy's App
Why It's Worth It
As far as department store apps go, The Macy's app is one of the better options available, particularly for bargain shoppers. The nicest aspect of it is the My Wallet feature that allows you to store promo codes and star pass coupons so that they automatically apply when you buy online or in store. This is a gigantic positive in that it ensures you'll never forget to use a promo code or coupon. There is also a handy offers tab that includes information about all of the store's current sales and promotions. The other major benefit is that you can sign up for push notifications so you never miss an upcoming sale or coupon announcement.
Insider Tip
In order to avoid the shipping costs associated with ordering items from the app, select the "Pick Up in-store" option. This will enable you to go get the item yourself from the closest Macy's when it is ready and skip paying those pesky shipping fees.
Follow Macy's on Social Media
Why It's Worth It
While Macy's isn't quite as active on its social media accounts as some other stores, it still reveals new savings opportunities through them that you might not find out about elsewhere. Free gift with purchase announcements are common on the Macy's Facebook page and surprise in-store events like free celebrity meet-and-greets and performances are regularly tweeted out. Interactive giveaways and charitable donation opportunities such as the recent "American Icons" promotion in which Macy's partnered with Got Your 6 to support American veterans are also marketed via social media.
Insider Tip
Use Macy's social media platforms to quickly reach their customer service representatives. Instead of having to go through a laborious automated system when you call or having to stand in a long line at the store, you can usually get help for whatever issue you are having by dropping them a Facebook message or tweet without it disrupting your other activities nearly as much.
Get each week's best deals from Dealspotr in your inbox
This guide was published on April 14, 2015
, and last modified on April 14, 2015
.
Stores related to this article:
Macy's