The Definitive Guide to Couponing at T.J. Maxx
About the Author

The best community for finding and sharing deals.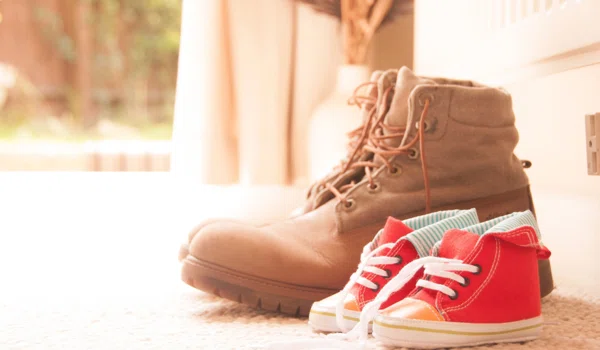 Few stores offer better deals on brand name merchandise than T.J. Maxx. The store traces its history all the way back to 1919 when the Feldberg brothers first opened the New England Trading Company in Boston. Fast forward to 1976 when rising executive Ben Cammarata was hired from Marshalls and the T.J. Maxx concept was born. The first two stores launched a year later in 1977 and there are now over 1,000 locations nationwide and T.J. Maxx has become one of the most popular discount retailers in the country. Incidentally, T.J. Maxx is now part of TJX Companies Inc. that also includes Marshalls, HomeGoods and Sierra Trading Post.
Designer goods are usually difficult to find at discounted prices, but T.J. Maxx has mastered the art of finding and selling trendy items at an affordable rate. Truly frugal shoppers, however, take advantage of a few strategies to save even more money at T.J. Maxx. See below for Dealspotr's insights into how you can get the best possible deals at T.J. Maxx.
Join their Email List
Though T.J. Maxx generally refrains from running too many special promotions or coupons due to its already low prices, the best opportunity to score an extra discount is by signing up for their email newsletter. All new subscribers get sent a one-time use free shipping promo code applicable to any purchase (there is no minimum spending requirement).
How It Works
We have yet to encounter any easier email newsletter to register for than T.J. Maxx's. All you have to do is type in your name and email address and hit enter and you're in! It's really that simple. Once you have signed up, you will be taken to a success page that alerts you to be on the lookout for a welcome email from T.J. Maxx. In addition to the free shipping code, T.J. Maxx also notifies its subscribers to new arrivals and price drops. This is especially valuable as the store does tend to sell out the most popular items and sizes rather quickly.
Insider Tip
Every so often, T.J. Maxx expands its website to include more categories of merchandise. By joining the email list, you will be the first to know when this happens and can adjust your shopping accordingly.
Sign Up for TJX Rewards Access
This is a free rewards program that offers benefits to shoppers of T.J. Maxx (as well as Marshalls and HomeGoods).
How It Works
In order to sign up, you have to fill out a form with your name, mailing address, birthday, email address and set a password. Once you've done that, you will get a digital card with a 19-digit membership number. You can also pick up an actual card at any physical store, but you will still need to activate your membership online for complete access.
Why It's Worthwhile
The program is really built around the concept of sweepstakes. Every time you buy something at T.J. Maxx or from the website (or the partner stores and their websites), you gain an entry into a monthly sweepstakes. There is a cap of one entry per day, however, so you can't go all around town buying items at different locations every day to try and gain additional entries. A total of 25 $100 TJX gift cards (valid at T.J. Maxx) will be raffled off every month. In addition to gaining entry into the sweepstakes, card members also get access to special shopping hours. Members are also the first shoppers to know about new store openings and arrivals.
Insider Tip
Card members can get one entry to the gift card giveaway without making a purchase by submitting this registration form.
Comparison Shop
Is there a purse or piece of clothing at Macy's or Nordstrom that you've had your eye on? You may be surprised to learn that you can probably find the same item at T.J. Maxx with a major discount.
How It Works
When a department store buys a product from a designer, the contract for this sale includes a standard "buyback clause." This clause states that the store can return any unsold inventory to the designer for a refund.
When T.J. Maxx buys products from a designer, they remove the buyback clause so they can purchase the products for a discount. This discount is then passed to you, as a buyer, when the retail store sells the item with the additional discount.
Insider Tip
These great deals tend to go fast, so make sure to get your item as soon as you see it at T.J. Maxx. It probably won't be there the next time you shop.
Follow T.J. Maxx on Social Media
If you have joined social media, T.J. Maxx is worth following. The store will often post updates about new products, fashion advice, and deals on its Facebook and Twitter accounts. On its Pinterest page, you can find inspiration, DIY projects, and fashion tips. You may even find some promotions, giveaways, and contests if you check regularly.
Shop the Clearance Section
It's kind of surprising that T.J. Maxx would even have a clearance section, considering its regular prices are reduced, but not only does it have one, it has one that is quite impressive. There are thousands of clearance items for sale online ranging from clothing to sports memorabilia and everything in between. While physical locations don't always have a very broad selection, there is still typically a fair amount of clearance items for sale at the brick-and-mortar stores. It's not uncommon to find discounts of up to 50% off or more in the clearance section and there are ways to sort by department, size, price or even color when shopping online.
Do a Price Check
If you find an item that you love and it doesn't have a yellow tag, look for it in other sections before you buy it. You may find the same product for less in another section or with a final markdown price in clearance.
Insider Tip
If you see an employee with a price gun, ask them for a markdown scan. They'll be able to tell you if your item missed a markdown and give you the correct price.
Shop on Wednesdays
New stock arrives Tuesdays through Fridays at the store and items are marked down after store hours. When you shop on Wednesdays, especially during the morning, you will get the best markdowns on current products and first access to new items.
Insider Tip
If you are unsure about a purchase, sit on it for a little while. You can't get a price adjustment after purchase, so wait to see if the price will drop. If you have your heart set on the item, don't wait too long. It may be gone before you make your decision.
Consider Getting a T.J. Maxx Credit Card
The T.J. Maxx Credit Card is referred to officially as the TJX Rewards Credit Card and there is a regular version and a Platinum MasterCard version that offers more benefits. There is no annual fee associated with either card, but the APR is an eye-popping 27.24% with a minimum $2 interest charge for new accounts. As long as you pay your bill in full every month, however, that won't be an issue.
TJX Rewards Credit Card Benefits
There are four primary perks you get for being a TJX Rewards Credit Card holder. Here is a rundown:
A 10% Off Coupon Code for Your First Online Purchase: The coupon code can be redeemed on either the T.J. Maxx or the Sierra Trading Post website.

$10 in Rewards Certificates for Every $200 Spent at T.J. Maxx, Marshalls, HomeGoods and Sierra Trading Post (all of the stores owned by TJX Companies Inc.): Rewards certificates basically function as store credit that can be used towards any items at any of the aforementioned stores (with the exception of gift cards).

$10 in Rewards Certificates for Every $1,000 Spent Anywhere Using the Card: This only applies to Platinum MasterCard holders. Those with the regular credit card don't get any points unless they shop at one of the TJX stores.

No Limit to the Amount of Points and Certificates You Earn: Obviously this is subject to your monthly credit limit.
Insider Tip
Platinum MasterCard holders also get a few extra benefits such as extended warranty coverage, identity theft resolution and 0% fraud liability. If you can qualify for the platinum card, it's definitely preferable to the regular one.
Shop Seasonal Markdowns
T.J. Maxx doesn't hold sales, but it does increase markdowns twice a year. In both January and July, the retail store has an abundance of items that are now out-of-season. To get rid of this extra inventory, these items are marked down to encourage buyers to purchase them. If you shop at T.J. Maxx during these months, you'll notice an increase in the number of yellow-tagged, or final markdown, items throughout the store.
Check Out "The Runway" Offerings
One of the T.J. Maxx's great recent innovations was the creation of "The Runway at Maxx." This special online section features stuff from top designers such as Diane Von Furstenberg, Gucci, Alexander McQueen, and many more at huge discounts. If you are in the market for a top-end luxury style but don't have the cash to pay top-end luxury prices, then The Runway is one of the best shopping options available.
Haggle for Discounts on Imperfect Inventory
Many people think that most items at T.J. Maxx are damaged, but the truth is that only about 5% of items at are irregular. The store usually marks these damaged items with a discounted price tag that says "as is." If you find a broken, torn, or damaged item without this tag, you can likely get an additional 10-20% discount! Just find a salesperson and haggle with them for the additional savings.
Get Discounted Gift Cards at Raise.com
The idea behind Raise.com is genius. It's essentially a marketplace in which people can sell gift cards they don't want at a reduced rate. Luckily, there are tons of T.J. Maxx gift cards currently available at up to 14% off. Think about that for a minute... You can get 14% off any shopping trip you make to T.J. Maxx just by purchasing a discounted gift card. That kind of discount is almost impossible to find in any other way. Physical gift cards are mailed and are for use only in-store. You can also get gift cards for online use only. These gift cards are available with a whopping 17% discount!
Insider Tip
If you convince a few friends to sign up for a Raise.com account, you'll get a $5 credit every time they purchase a discounted gift card through the site that you can then use to get a T.J. Maxx card for even less.
Do Some Last-Minute Christmas Shopping
T.J. Maxx gets new inventory every week, including the week of Christmas. If you need more presents or want to check for new deals, visit your local store in the days up to and after Christmas. You may be able to find the new item you need as late as Christmas Eve.
Get each week's best deals from Dealspotr in your inbox
This guide was published on November 1, 2016
, and last modified on November 1, 2016
.
Stores related to this article:
TJ Maxx