Deal Posting & Community Guidelines on Dealspotr
About the Author

The best community for finding and sharing deals.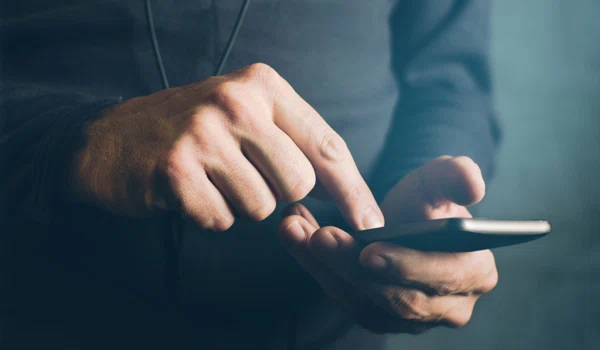 Welcome to Dealspotr! We're a community of deal hunters and couponers who love to save money and help others save too. With over 50,000 members and over 5 million deals, we're growing fast - join in the fun!
Our Mission
Our mission is two-fold:
For shoppers: To make finding a working deal for anything you want to buy 10x easier.
For deal hunters: To make sharing deals more fun and rewarding than ever.
Our Community Values
What does it mean to be a member of the Dealspotr community? Here are our guiding principles as a community:
To help others save money. Helping people save is our core mission. We strive to promote couponing and make it more accessible to more people. Through our easy-to-use website and our strong community, we're working to help more people save money on the things they buy.
To post accurate deals. Our goal is to create the most complete and accurate listing of coupons anywhere online. As a community, we aim to post valid deals for the stores, brands, and products that shoppers are seeking. We verify that our deals work as described, and we include all the relevant information that will help a shopper be successful in using that deal.
To curate and edit Dealspotr. We hate clutter. Dealspotr should be organized and free of invalid deals and spam. Our community members have access to a range of editing and monitoring tools on Dealspotr. We encourage users to utilize these tools to flag bad deals, identify problem users, and use our voting and liking buttons to separate the great deals from the rest.
To assist each other. We're a team as much as a community, with a common goal of helping more people save more money. If we see a user having trouble using the site, or a member who appears to be new to deals and coupons, lend them a helping hand and guide them. By helping and educating a fellow community member, we can help more people save on Dealspotr.
To help grow the community. Dealspotr is a social network that gets better as more people use it. By letting your friends and family know about us you're participating in our mission of helping more people save more money.
Deal Posting Guidelines
Read the Instructions
It is your responsibility to read the directions provided in the deal posting tool. If you do not follow these directions, your deal is likely to be rejected by the community.
Create a Clear and Concise Title
When posting a deal create a clear and concise title. The title should convey how much the discount is and for what items it can be applied towards.
Good: "10% Off Sale Items at Brand Attic""
Bad: "Hurry! Save 10% at Brand Attic!!"
Check for Duplicate Deals
If you add the same deal another user has already added to Dealspotr, your deal will be rejected and your Accuracy Score will go down. If your deal has already been added, you can always Validate or Repost it.
Avoid Adding Extra Text in the Coupon Code or Pin Number Fields
Enter only the coupon code itself in the code field. Including any extra text in these fields will cause the deal to not function properly for shoppers, and your deal will be rejected.
Include a Helpful Tip with Your Deal
When writing a tip for your deal avoid the use of promotional language. Avoid phrases like "Hurry Ends Soon!" Keep the information basic and to the point.
Good: "Enter the promo code during the checkout process to receive this discount. There may be some exclusions that apply to this deal."
Bad: "This is a great deal! Just use the code at checkout and get your discount. Don't miss out!"
Add an Accurate Expiration Date
Most coupon codes have expiration dates. Do your best to locate this date and include it with your deal. Do not add expired deals. If you are unsure about the expiration date for a particular deal, you can default to one month.
Test and Verify Your Deal
Provide a screenshot that proves that the deal works. The screenshot must clearly show the store's brand, the code, and the description of the discount. Do not include screenshots of other coupon sites.
Add Valid Product Deals
If you're adding a product deal, it must reflect a better price than what is commonly available online. You must enter a valid comparison price showing what price a shopper might find on Google or Amazon for that product, and your deal should offer a better price. You must include a valid image of the product, showing a clear depiction of the product itself.
Your Deal Must be Easy to Find
A shopper must be able to quickly find the deal on the vendor's website based on the information and links you provide in your deal. Be sure to link to the appropriate site. If it is difficult to find your deal, it may be rejected.
Double-check the Site-wide Flag
Be careful when you check the site-wide option for your deal. Site-wide deals can earn you more points, but you must be 100% positive your deal applies across the vendor's site if you use this. Most sites exclude the sale section from discounts. Incorrectly marking a deal as site-wide can negatively impact your Accuracy Score.
Indicate if You're Adding a Personal Referral Code
You are allowed to add your own personal referral codes for various apps and websites such as Uber, Postmates, or Google. These types of codes generally earn you credit within the app. You must disclose this or your Accuracy Score will be impacted.
Do Not Add Affiliate Links
Links from affiliate networks, Amazon referral links, or other cash-generating links are not allowed on Dealspotr. If you add your own links, they will be overwritten, and your Accuracy Score will be negatively affected.
Do Not Link Other Coupon Sites
Shoppers prefer to be linked directly to where they can buy the deal. Do not post links to deal sites or coupon blogs in your deals.
Indicate if Your Deal Applies to a Single Brand of Manufacturer
If your deal applies to a particular brand, like a specific brand sale, or a code applicable to one specific brand, then you must enter that brand in your deal. This helps shoppers find your deal if they search for the brand's name, in addition to the store selling the brand.
Disclose if Your Deal is Single-use
Sometimes stores will send you a promo code that will only work once. Usually these are intended for you to use yourself. You can share these single-use codes on Dealspotr, but you must disclose them, or your Accuracy Score will be negatively impacted.
Be Careful When Adding New Brands to Dealspotr
We allow you to add new brands to Dealspotr if we do not have them in our database. However, take care to avoid adding brands we already have (search our database carefully before adding). When adding a new brand, add its information carefully, and double-check for errors. Incorrectly adding a store will result in an Accuracy Score decrease.
Do Not Add Codes That Are Exclusive to Other Coupon Sites
Some sites like RetailMeNot, Groupon, and Coupons.com display exclusive promo codes. They may look like "RETAILMENOT1" or "GROUPON10" - avoid posting these codes on Dealspotr or your deal may be rejected.
Keep Your Accuracy Score High
Your ability to post deals is determined by your Accuracy Score. As the community and moderators review your deals and validations, your Accuracy Score can go up or down based on the accuracy of the information you provide. Furthermore, your accuracy score determines whether or not you are eligible to receive a gift card. Users with an Accuracy Score below 7 are not eligible.
Penalties Explained
High Volume Stores
Users will be penalized for posting deals to stores that already have 30+ existing codes. We appreciate that users are posting new codes, however since these store already have an abundance of deals, posting more is not helpful to the community. Instead, we encourage users to focus on Shopper Requested Stores.
Short Expiration Dates
Setting a short expiration date for a deal -- unless proven by a screenshot -- will result in a penalty. We understand that certain deals only last a day or two, and it is okay to post the actual expiration date for these deals. But, if you are unsure of an expiration date, it is a good rule of thumb to set it for one month.
Excessive Confirming, Editing or Reactivating
While confirming a deal is helpful at times, excessive confirmation can result in a loss of points and/or accuracy score. A user's activity should be less than ⅓ confirmations. Instead, users should focus more on creating deals, rather than simply confirming them. The same goes for edits and reactivations. Above all, we want to see users with a good variety of deal posting activity.
Manipulating the Referral System
The referral system is a great way to share Dealspotr with people you know. By letting your friends and family know about us you're participating in our mission of helping more people save more money. However, if a user is only referring people and no longer posting deals, he or she will be penalized.
How to Earn More Points
Each accurate deal you post on Dealspotr will result in points being added to your account. The more points you earn, the better your reputation in our system. Paying attention to the following details can significantly boost the amount of points you can earn for every deal you post. These guidelines are intended to encourage you to post certain kinds of deals, formatted in a way that is helpful to shoppers.
Focus on posting deals for a wide variety of stores, in particular stores that don't have many deals yet.

Post deals for stores marked as "Shopper Requested" and earn more points.

Add an original, detailed tip, including all the fine print, like exclusions, expiration dates, and product manufacturers / brands to each deal you post.

Attach helpful images to your deal. Include screenshots of promo codes being successfully applied, or product images.

Fill in both the store and manufacturer for your deal (if applicable) to earn more points.

Site-wide deals, especially site-wide promo codes, earn more points.

If a single deal already has numerous validations in the past 24 hours, you will earn fewer points for validating it again. If a deal needs edits, we still encourage you to validate it, but heavily validated deals have less need for validations, so we award fewer points.

You can lose Accuracy Score points if the community flags or reports your validations and a moderator confirms it. Keep your validations accurate.
Help Guide Dealspotr's Future
Thank you for being a valued member of our community. We're looking forward to collaborating with you to create the best couponing resource on the web. Participate in guiding the future of Dealspotr by sending us your feedback in the Dealspotr Forums. We've already incorporated tons of community feedback into Dealspotr - your suggestion may be next!
For additional help, please view our FAQ.
Get each week's best deals from Dealspotr in your inbox
This guide was published on September 26, 2016
, and last modified on September 26, 2016
.