Deal Posting Guidelines on Dealspotr
@dealspotr posted this article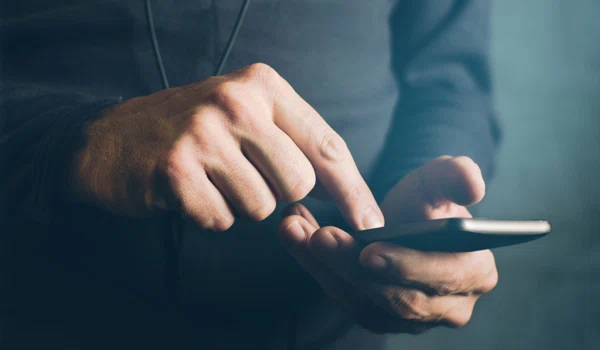 Dealspotr is a community-edited database of coupons, promo codes, and deals. Our community maintains, edits, and controls the deals we display to ensure we show all the latest deals for every retailer, with minimal incidence of expired or invalid codes. Through our community, we're able to provide the web's best experience for finding deals to shoppers.
To follow through on this promise to consumers, our community adheres to the following guidelines to ensure that we're all working in tandem to create the most accurate and most complete database of deals.
Keep your Accuracy Score high
Your ability to post deals is determined by your Accuracy Score. As the community and moderators review your deals and validations, your Accuracy Score can go up or down based on the accuracy of the information you provide.
Read the instructions
It is your responsibility to read the directions provided in the deal posting tool. If you do not follow these directions, your deal is likely to be rejected by the community.
Test and verify your deal
You must have demonstrable proof that your deal works as you describe. Dealspotr places heavy emphasis on eliminating deals that don't work. Try your deal and make sure it works before adding it to Dealspotr. Include a screenshot that demonstrates clearly that your deal works as described. You earn limited points for posting a deal without an accompanying screenshot.
Create a clear title for your deal
When entering your deal's description, create a clear and concise deal title. Avoid typos and mispellings or your Accuracy Score will be negatively impacted. Don't add extraneous words or promotional language, keep it basic and to the point, 
Good: "50% Off + Free Shipping for New Customers"
Bad: "Hurry! Save 50% and you also get free shipping!!"
Your deal must be easy to find
A shopper must be able to quicly find the deal on the vendor's website based on the information and links you provide in your deal. If it is difficult to find your deal, it may be rejected.
Double-check the site-wide flag
 Be careful when you check the site-wide option for your deal. Site-wide deals can earn you more points, but you must be 100% positive your deal applies across the vendor's site if you use this. Incorrectly marking a deal as site-wide can negatively impact your Accuracy Score.
Indicate if you're adding a personal referral code
You are allowed to add your own personal referral codes for various apps and websites such as Uber, Eat24, or Google. These types of codes generally earn you credit within the app. You must disclose this or your Accuracy Score will be impacted. 
Do not add affiliate links
Links from affiliate networks, Amazon referral links, or other cash-generating links are not allowed on Dealspotr. If you add your own links, they will be overwritten, and your Accuracy Score will be negatively affected.
Indicate if your deal applies to a single brand or manufacturer
If your deal applied to a particular brand, like a brand sale, or a code applicable to a brand, then you must enter that brand in your deal. This helps shoppers find your deal if they search for the brand's name, in addition to the store selling the brand.
Avoid adding extra text in the Coupon Code or PIN number fields
Enter only the coupon code itself in the code field. Including any extra text in these fields will cause the deal to not function properly for shoppers, and your deal will be rejected.
Disclose if your deal is single-use
Sometimes stores will send you a promo code that will only work once. Usually these are intended for you to use yourself. You can share these single-use codes on Dealspotr, but you must disclose them, or your Accuracy Score will be negatively impacted.
Be careful when adding new brands to Dealspotr
We allow you to add new brands to Dealspotr if we do not have them in our database. However, take care to avoid adding brands we already have (search our database carefully before adding). When adding a new brand, add its information carefully, and double-check for errors. Incorrectly adding a store will result in an Accuracy Score decrease.
Check for duplicate deals
If you add the same deal another user has already added to Dealspotr, your deal will be rejected and your Accuracy Score will go down. If your deal has already been added, you can always Validate or Repost it.
Add an accurate expiration date
Most coupon codes have expiration dates. Do your best to locate this date and include it with your deal. Do not add expired deals.
Do not add codes that are exclusive to other coupon sites
Some sites like RetailMeNot, Groupon, and Coupons.com display exclusive promo codes. They may look like "RETAILMENOT10" or "GROUPON30" - avoid posting these codes on Dealspotr or your deal may be rejected.
Add valid product deals
If you're adding a product deal, it must reflect a better price than what is commonly available online. You must enter a valid comparison price showing what price a shopper might find on Google or Amazon for that product, and your deal should offer a better price. You must include a valid image of the product, showing a clear depiction of the product itself.
For more information, see our Help page.