Denise of Coupons For Your Family Imparts 20 Years of Coupon Knowledge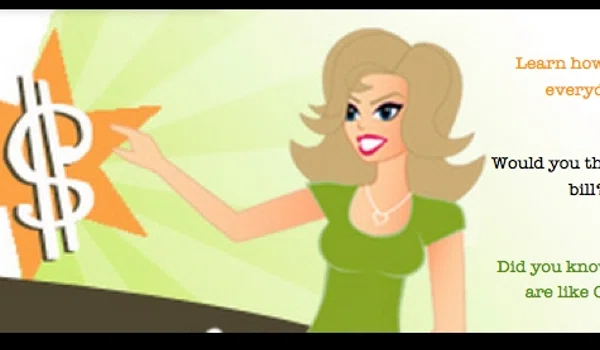 There aren't too many 20-year veterans of the couponing game, but Denise from CouponsForYourFamily.com is just that. She has seen it all when it comes to coupons and that experience is evident when you look at her blog.
The site is now almost seven years old and remains one of the best in the crowded coupon space. Denise combines exceptional matchup posts with shopping tips, freebie opportunities and budget advice.
She took a few moments recently to talk with us about a variety of coupon topics. Read the Q&A below:
Q: How long have you been couponing?
A: I have been couponing for 20 years but became more of a strategic couponer and stockpiled items I knew we would use when my kids became teenagers.
Q: Why did you start couponing?
A: Of course to save money on things I had to buy so I would have more money for the things I wanted to buy!!! But honestly when my 4 teenagers entered middle school and started playing sports, their appetites tripled and so did the laundry and showers. As a full time working Mom, I could not make 3 trips to the store per week and I did not want to pay $350 week for groceries/household items. So my strategic couponing began when I started to research online coupon blogs and learned how to stockpile items we always use when they are on sale and only with a coupon. I saved money and made less trips to the store.
Q: How long have you had your blog?
A: I started CouponsForYourFamily.com in November of 2009 so we are headed into our 7th year.
Q: What prompted you to get started with blogging?
A: When I stayed up all night online researching my local Western New York stores, I found that no one was covering the coupon matchups for Tops and Wegmans, so I was already doing all the work for my own family savings. I had many friends and family noticing that I had 25 bottles of Ketchups and that I was saving at least 50% each time I went to the store and everyone wanted to know how to do the same thing.
Q: What do you like most about couponing?
A: Seeing how much you can save is quite a rush! It allows me to run my household of 6 on a $125-$150 week budget with full course meals, less processed foods, snacks, fresh fruit and meats. I love to get household items for as close to free as possible so I can afford to buy better quality of meats and fresh produce.
Q: Where is your favorite place to shop with coupons?
A: I buy certain items at different stores but no more than 2 per week.
Aldi - Milk, eggs, bread, produce

Tops Friendly Markets- Buy there weekly specials with coupons to earn free gas

Wegmans - Certain household and beauty items and some special bakery items

Kmart - Both in store and online for variety of items especially during their Double Coupon Events in store

Dollar General and Dollar Tree - Cleaning supplies and freebie items

CVS - When there are certain name brand items I can get for close to free
Q: What advice would you give to couponing newbies?
A: 1) Start out shopping one store at a time and get to know their coupon policy.

2) Know what your family uses and watch our weekly matchups for those items to be on sale matched with a coupon.

3) Grocery shop weekly - Make a list and stick to it. I use the Favado smartphone grocery list app you can get for free here.

4) Search our Grocery Price Checker for what stores have the item you want to buy on sale.

5) If you need a particular Brand that you can not find on sale, you can still search our coupon database for coupons or cash back offers here.
Q: What is the biggest challenge couponers face?
A: The ever changing ways that you can save and having the stores honor them and is becoming overwhelming. Right now you have:
1) Manufacturer coupons that come in Newspaper or printable coupons

2) Some stores will issue store coupons you can stack with a manufacturer coupon

3) There are numerous smartphone apps to follow to earn cash back on your purchases

4) Shoppers who mis-use coupons make it harder for honest couponers to save money for their family as stores and brands have to make more limitations and be more cautious
Q: Where do you see the future of couponing going?
A: Printing coupons is very popular now but I do foresee many of these coupons going to mobile versions. I do not however think the newspaper coupons will go away anytime soon.
Q: Have any final thoughts?
A: Couponing for a large family can be overwhelming and you cannot get every deal. Don't stress if you miss one. Store sales and coupons run in cycles. If you miss a deal you can always stock up at the next one! Just try to get enough stocked up until the next sale and coupon deal so you never have to pay full price! You can save 50-70% every week!!
Get each week's best deals from Dealspotr in your inbox
This guide was published on July 7, 2015
, and last modified on July 7, 2015
.